CNC Horizontal Lathe Machine machine is affordable in structure and powerful in rigidity with massive power and smart stability. It's stunning in look and straightforward for operation, extremely the best product for process all types of large-diameter workpieces. Main spindle of support is of through structure and supported by high-precise double-row short cylindrical rolling bearings with adjustable radial clearance. support is of complete box formed structure. CNC horizontal Lathe Machine is wide applied to rubber machinery,mine machinery textile machinery,chemical machinery ,automobile producing so on.

Performance of CNC horizontal lathe machine product

1 Spindle bearings use domestic famous-brand company product.

2 High accuracy rolling bearing supporting with heat deformation compensation structure, higher and down separated structure.

3 Main drive gears are super audio quenching and accurately grinding with low operating noise.
4 Spindle use high-power motor to drive. It can achieve high precision heavy cutting even at low speed state.
5 Operation panel has been carefully designed, it is easy to operate and convenient to enhance the performance of operation.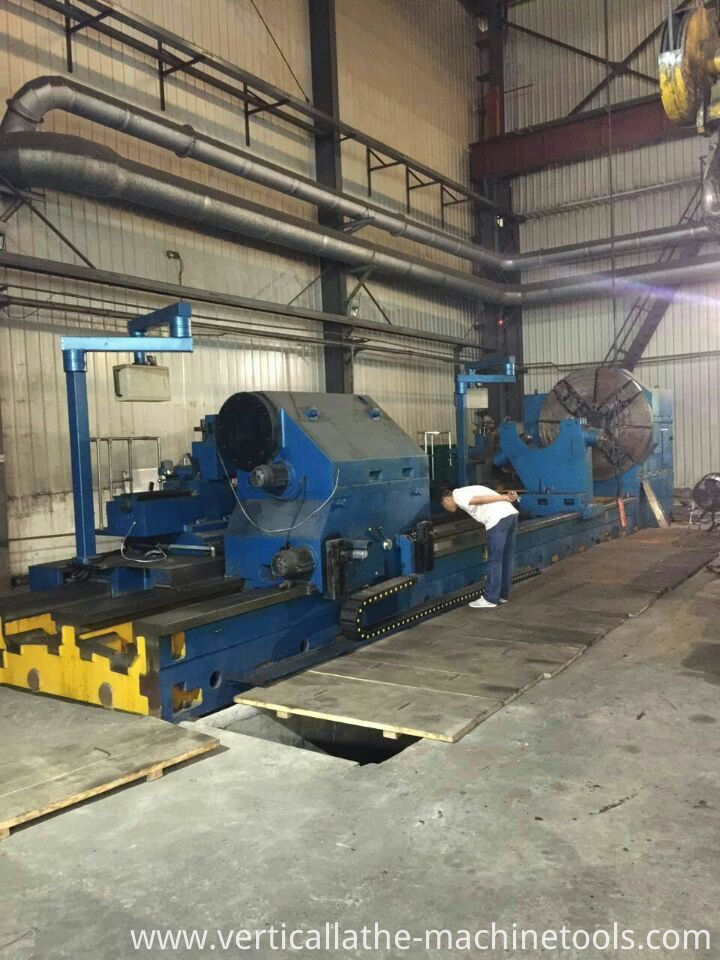 Technical specification of CNC horizontal lathe machine CK61160
1 Maximum swivel diameter on the bed 1600mm
2 Maximum turning diameter over carriage 1250mm
3 Maximum length of workpiece 80/100/120 dm
4 Maximum weight between center 20/40 t
5 Diameter of faceplate 1600mm
6 Maximum torque of faceplate 80KN.m
7 Range of spindle speeds r/min 1-200r/min
8 Maximum cutting force of carriage 80 KN
9 Range of feed rates ( long) 2-4500 mm/min
10 Range of feed rates( transverse ) 2-4500 mm/min
11 Rapid speed of of carriage( long) 4500 mm/min
12 Rapid speed of of carriage( transverse ) 4500 mm/min
13 Horizontal travel of tool post 675 mm
14 Travel of tailstock quill 300mm
15 Power of main motor 75KW
16 Machine weight(Approx) 100 t
17 Overall dimensions(L×W×H) 1500×490×275 cm
CNC Horizontal Lathe machine photo in workshop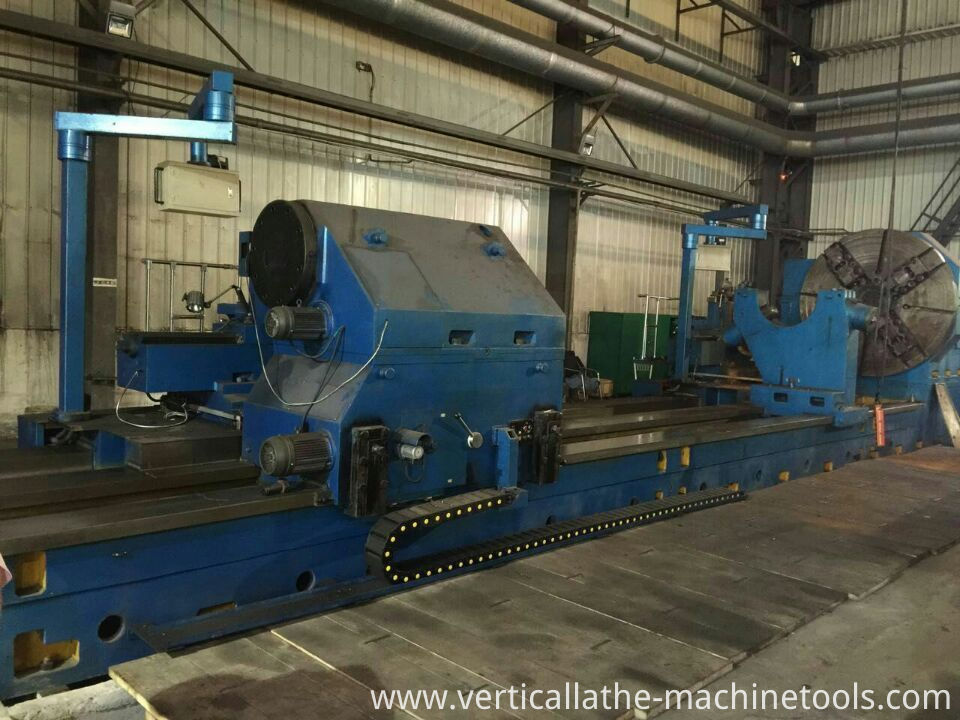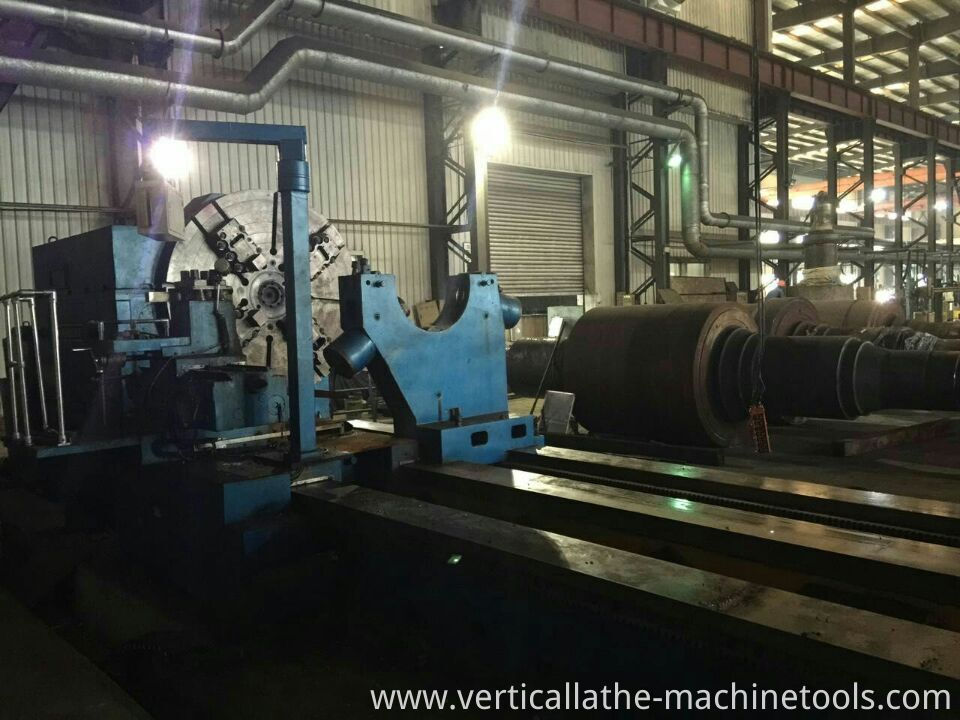 Quality horizontal lathe machines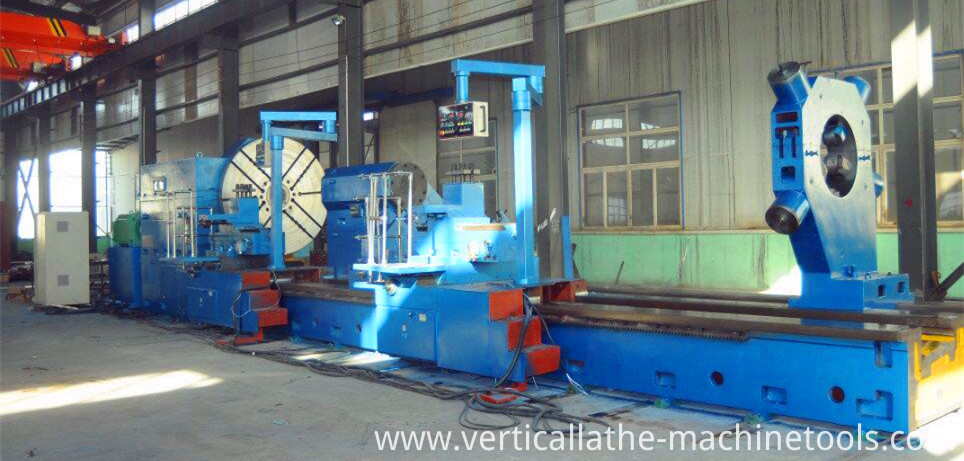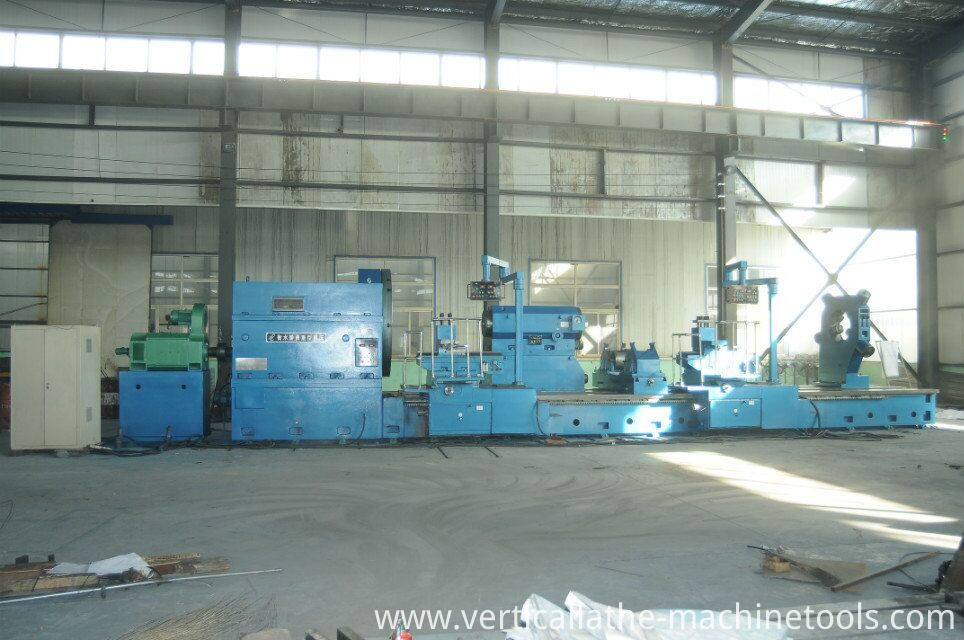 Product Categories : CNC Heavy Duty Horizontal Lathe