Parallel Lathe Machine is suitable for cemented carbide,ceramics and other tools.Parallel lathe can conduct ferrous metals, nonferrous metals and some non-metallic parts of the cylindrical surface, conical surface, end face, slotting, threading, drilling and various surfaces processing.
Parallel lathes main structural features:
1 Parallel lathes has integral four guideways or separate four guideways, divided into knife turret bed and workpiece bed.Knife rail can be treated by high-frequency quenching and can also use steel inlaid guideway to improve product life.
2 The spindle in the spindle box is a short spindle.The spindle diameter is large with good rigidity.The large gear on the spindle is calculated by the finite element,designed on the optimum position of the front and back of bearings,to ensure the gear meshing quality and transmission smoothness.
3 According to user needs, full closed-loop control, milling boring functions, grinding functions, automatic measurement devices, cooling devices and other functions can also be provided.
Parallel lathe machine has strong adaptability,high processing efficiency,low rejection rate,good product consistency,easy programming,simple operation,complete funtion characters.Parallel lathes can reduce the requirement of worker to skilled program and it is the ideal mechanical processing equipment.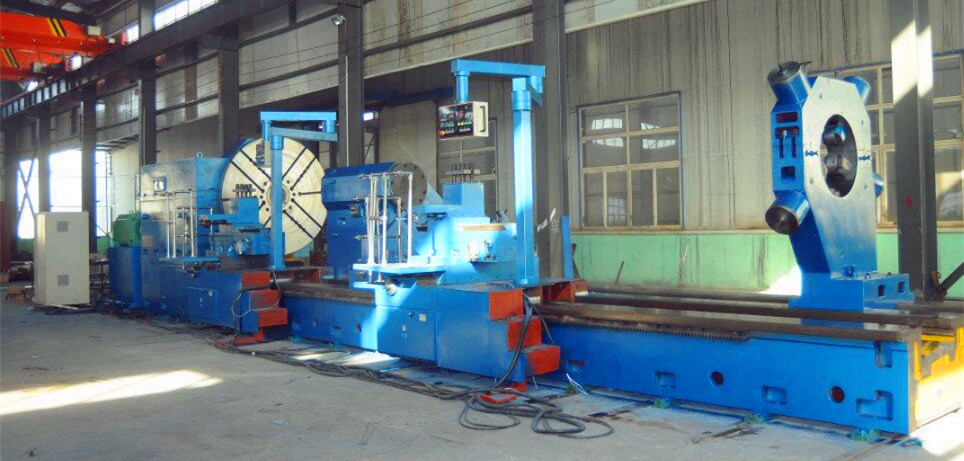 Technical specification of CNC Parallel lathe for steel working CK61160
1 Maximum swivel diameter on the bed 1600mm
2 Maximum turning diameter over carriage 1250mm
3 Maximum length of workpiece 80/100/120 dm
4 Maximum weight between center 20/40 t
5 Diameter of faceplate 1600mm
6 Maximum torque of faceplate 80KN.m
7 Range of spindle speeds r/min 1-200r/min
8 Maximum cutting force of carriage 80 KN
9 Range of feed rates ( long) 2-4500 mm/min
10 Range of feed rates( transverse ) 2-4500 mm/min
11 Rapid speed of of carriage( long) 4500 mm/min
12 Rapid speed of of carriage( transverse ) 4500 mm/min
13 Horizontal travel of tool post 675 mm
14 Travel of tailstock quill 300mm
15 Power of main motor 75KW
16 Machine weight(Approx) 100 t
17 Overall dimensions(L×W×H) 1500×490×275 cm
More photos of Parallel lathe machine in workshop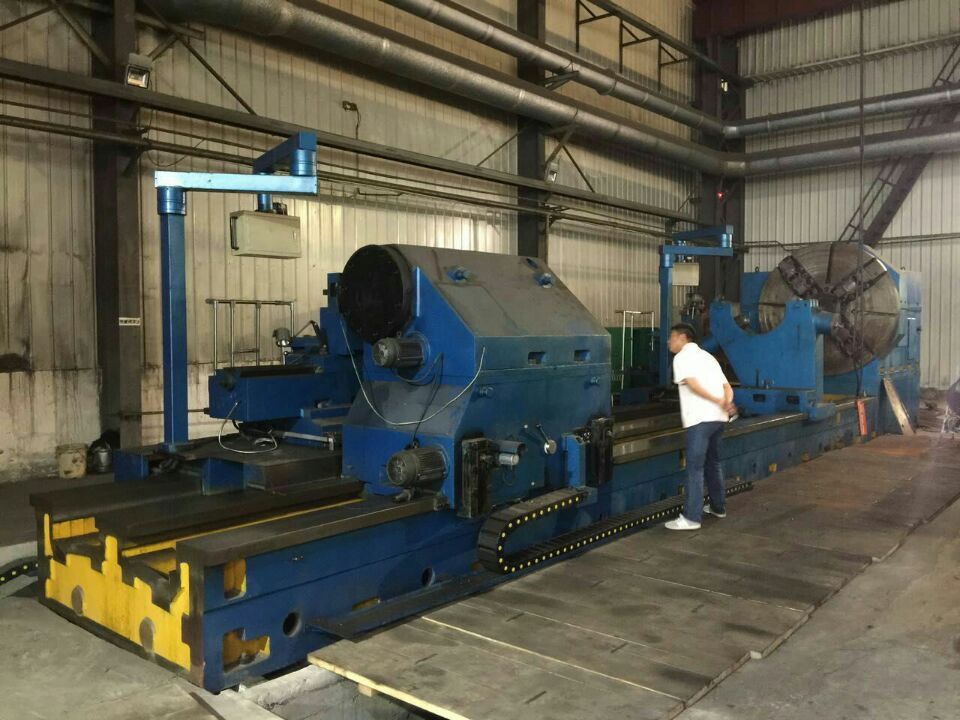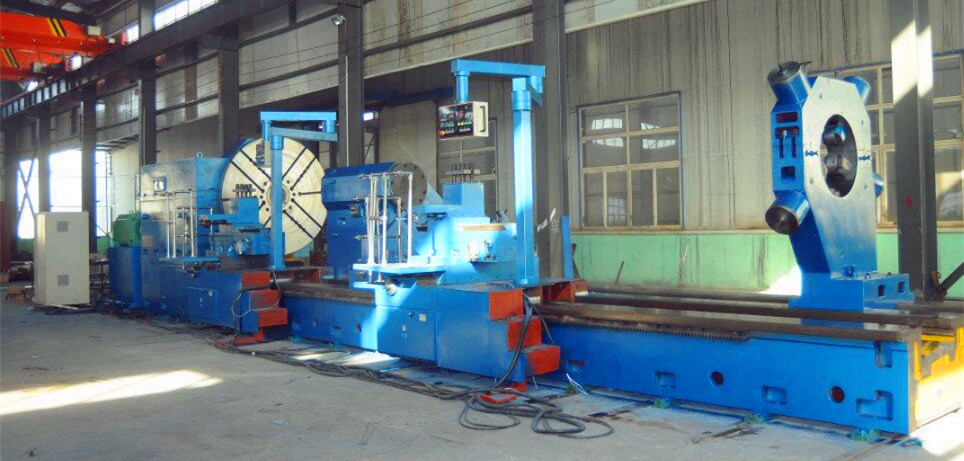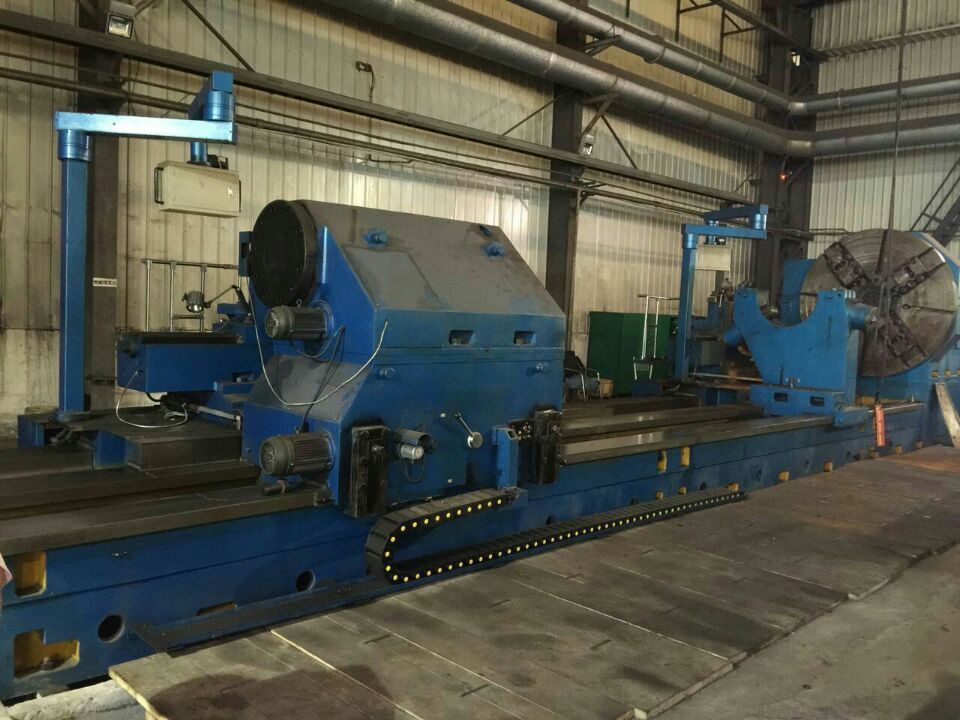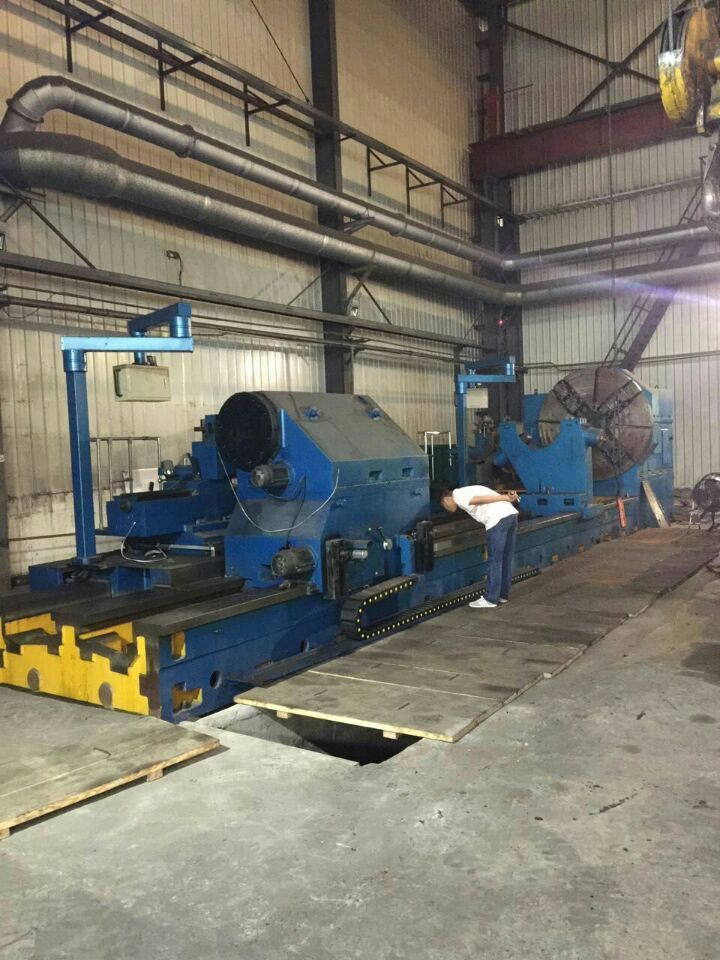 Product Categories : CNC Heavy Duty Horizontal Lathe