Gantry CNC milling machines are mainly used for precision complex surface molds and parts of the multi-species. New Gantry Milling Machine can meet all kinds of superheating alloy, titanium alloy, heat resistant alloy, stainless steel, cast iron, cast steel and so on. Gantry CNC milling machines can meet the requirements of milling, drilling, inner circle, outer circle, grooving and 2D complex surface.
Technical Features of Cnc Gantry Milling Machine parts
1Symmetrical gantry frame structure for maximum rigidity at even severe cutting conditions.
2 Table is supported at its full stroke length guaranteeing constant cutting accuracy.
3 Powerful milling head equipped for high efficient machining.
4 Centralized button pendent for easy operatio.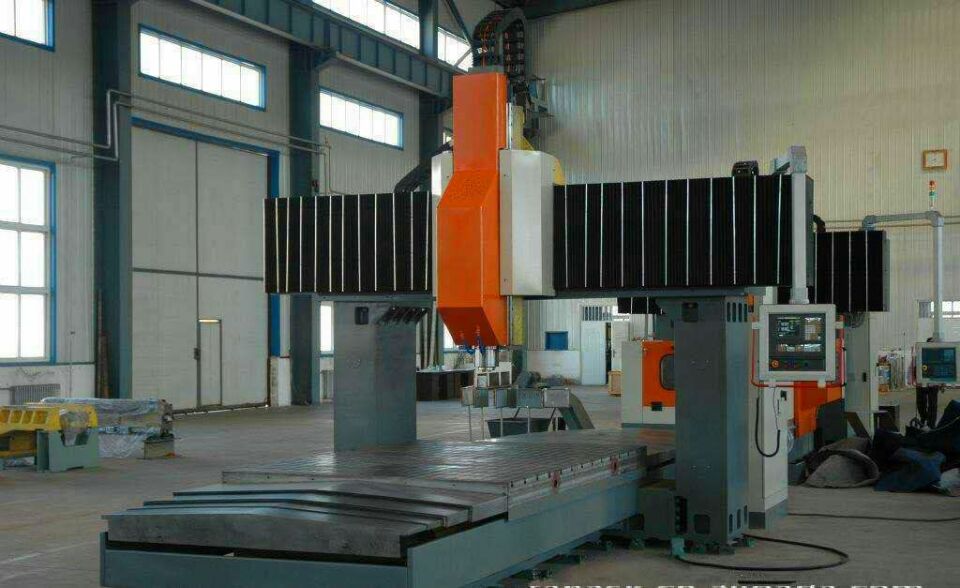 Technical specification of Gantry CNC milling machines 2217HE/2717HE/3217HE
Table:2200/2700/3200*1500 mm
T slot:22 mm
Maximum load capacity :6000/7000/8000kg
Three axis travel :2200/2700/3200*1700*900mm
Distance from spindle norse to table surface:200-1100 mm
Distance between columns:1750mm
Spindle taper :BT50
Spindle speed: 4500/6000,belt type (speed ratio 2:3 or1:1),imported ZF/BF gear reducer can be chosed(Low speed 1:4,High speed 1:1) r/min
Main motor power:15/18.5KW
Three axis motor:22/22/22nm
Feed screw:6316/5010/5008 mm
Feed drive:Servo motor is reduced by through the imported gear reduction, and is linked with lead screw by using coupling. X axis 1:4,Y/Z axis 1:3.
Fast feed: 12000/10000/8000 mm/min
Cutting feed:6000 mm/min
Guideway :
X axis :HGW55HA*2
Y axis:RGW55HA*2
Z axis:HGW55HA*4
Recommend New gantry milling machine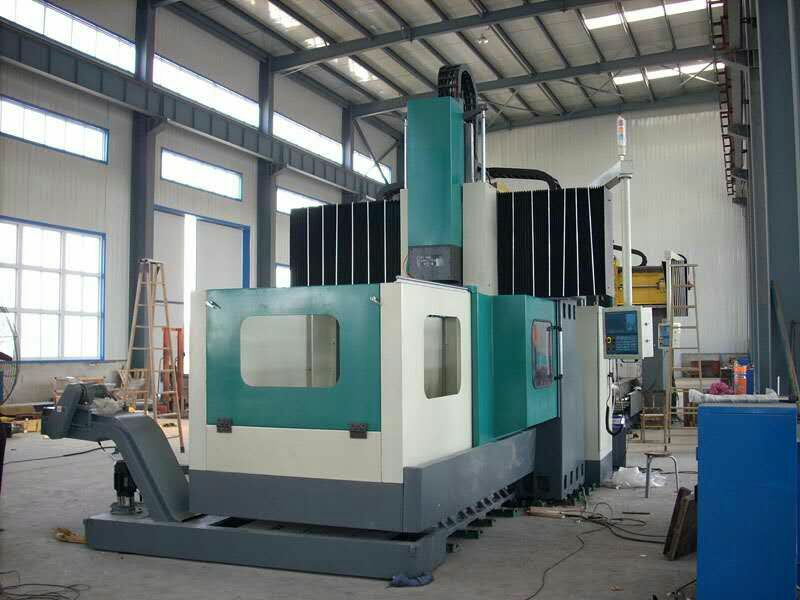 Product Categories : Gantry Machining Center