Heavy duty Horizontal Lathe Machine can do groove broaching,drilling, boring and various kinds of thread cutting and also can turn various internal and external metric,inch,module and diametrical pitch thread,the top slide may be used for turning short taper.
Features of Heavy duty horizontal Lathe Machine
1 Large power and good rigidity suitable for power and high speed cutting
2 Functions as end-facing,cylindrical and internal,turning,inch,module and pitch thread,drilling and boring.
3 Wide variable spindle speed range for rough and finish turning.
4 High strength resin cast iron bed. Ultra high frequency and precision guideways.
Heavy Duty Lathe Machine CW61160 model:
CW61125/CW61145/CW61160/CW61200/CW61125/CW61315
CK61100/CK61125/CK61160/CK61200/CK61250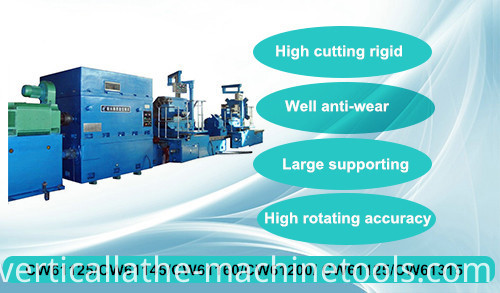 Technical specification of Heavy duty lathe machine CW61160
1 Maximum swivel diameter on the bed 1600 mm
2 Maximum turning diameter over carriage 1250 mm
3 Maximum length of workpiece 120dm
4 Maximum weight between center 18t
5 Diameter of faceplate 1600mm
6 Maximum torque of faceplate 63KN.m
7 Range of spindle speeds 1-200r/min
8 Maximum cutting force of carriage 50 KN
9 Total cutting force 70 KN
10 Range of feed rates ( long) 0.1-40 mm/min
11 Range of feed rates(Trans ) 0.05-20 mm/min
12 Range of feed rates(longitudinal) 0.025-10 mm/min
13 Rapid speed of of carriage( long) 3000 mm/min
14 Rapid speed of of carriage( Trans) 1500 mm/min
15 Range of Processing screw (metric) 1-60 mm
16 Range of Processing screw(imperial system) 6-1/2(t/in)
17 Module (No) 1~6
18 Dimensions of close mode steady supporting Φ300-600 mm
19 Dimensions of open mode steady supporting Φ450-900mm
20 Scale of tool bar section 60×60mm
21 Power of main motor DC:55KW
22 Machine weight(Approx) 28/32/38/41 T
23 Overall dimensions(L×W×H) 1138×246×228cm
Photos of heavy duty horizontal lathe machine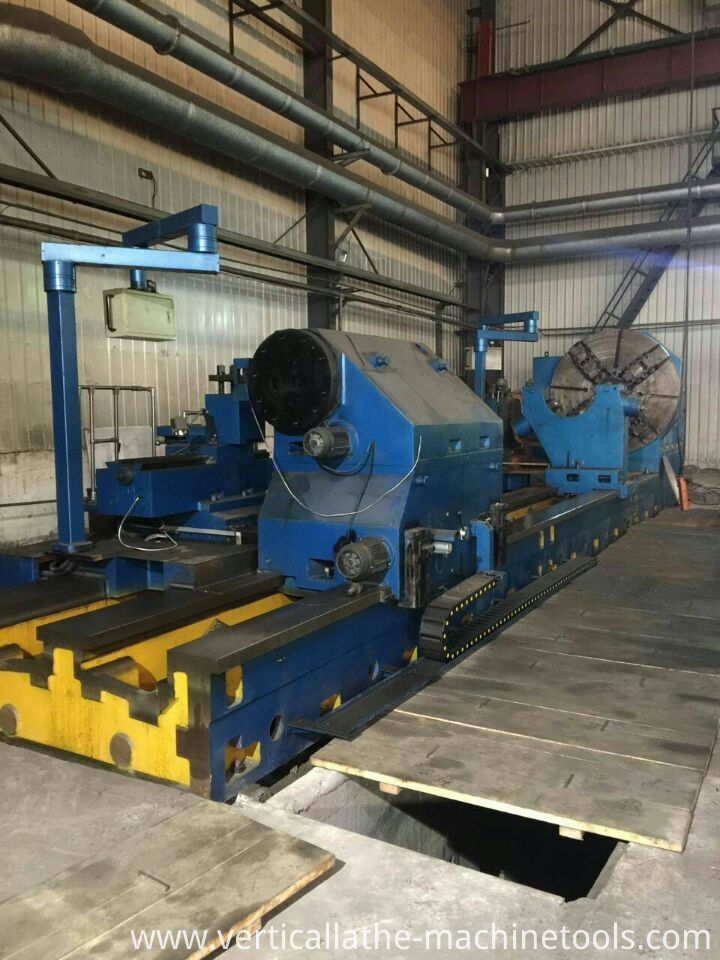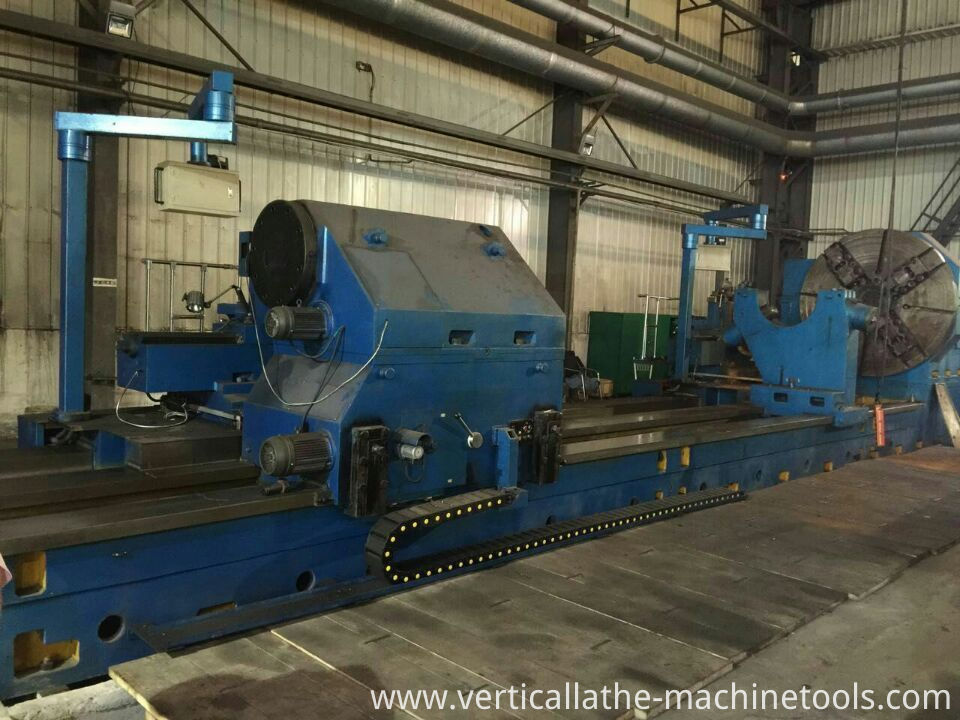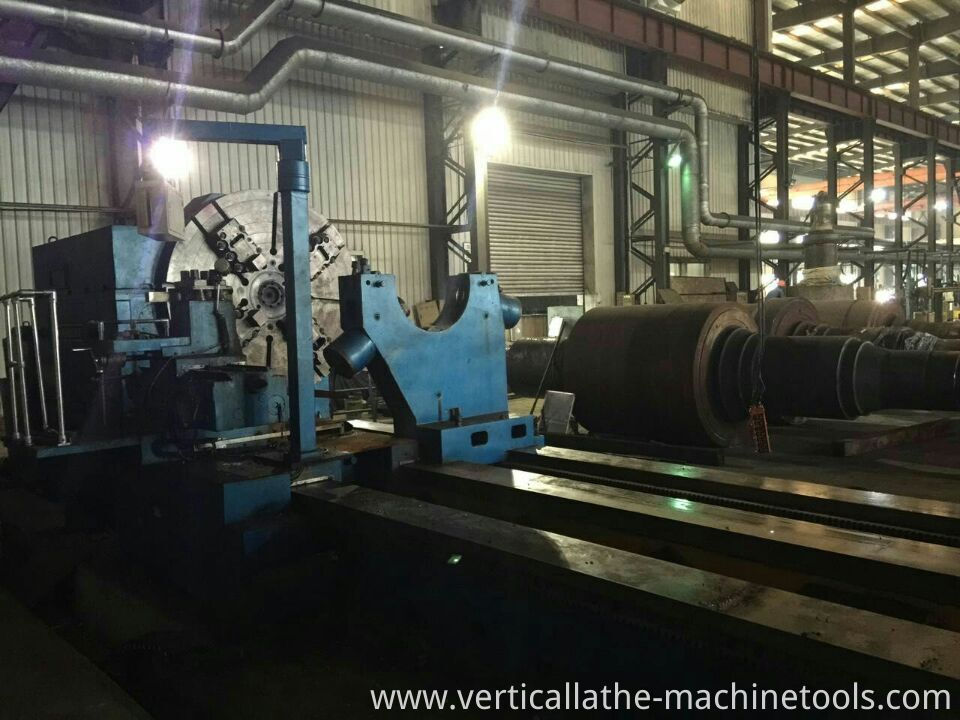 Product Categories : Horizontal Lathes