Multi function metalworking gap bed Lathe Machine with large power and strong rigidity is fit for processing the heavy-duty mechanical parts, such as large-scale flanges,heavy-duty shafts and fittings, every kind of valves, turbine elements, etc.
1 High strength resin cast iron bed. Ultra high frequency and precision guideways.
2 Gears in headstock and guide is treated by quenching to ensure accurate transmission and good rigidity.
3 High Rigidity faceplate is provided to increase its jack catch.
Multi function metalworking gap bed lathe machine model:
CW61125/CW61145/CW61160/CW61200/CW61125/CW61315
CK61100/CK61125/CK61160/CK61200/CK61250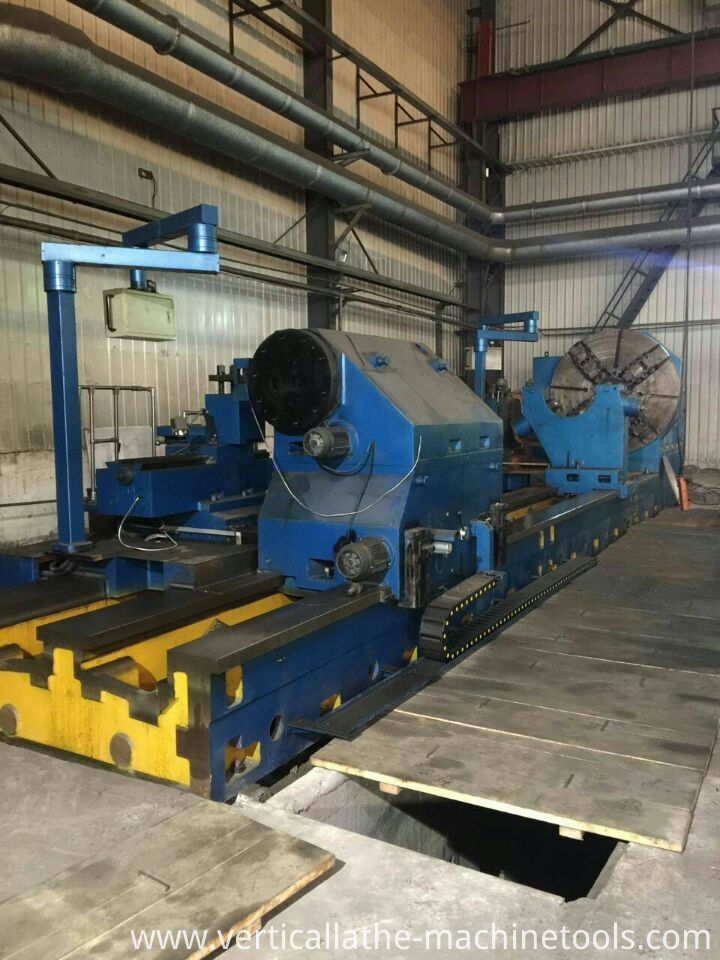 Technical specification of Multi function metalworking gap bed lathe machine CW61315
1 Maximum swivel diameter on the bed 3150 mm
2 Maximum turning diameter over carriage 2500 mm
3 Maximum length of workpiece 140 dm
4 Maximum weight between center 80t
5 Diameter of faceplate 2600mm
6 Maximum torque of faceplate 160KN.m
7 Range of spindle speeds 0.5-100 r/min
8 Maximum cutting force of carriage 90 KN
9 Total cutting force 160 KN
10 Range of feed rates ( long) 0.265-500 mm/min
11 Range of feed rates(Trans ) 0.106-200 mm/min
12 Range of feed rates(longitudinal) 0.053-100 mm/min
13 Rapid speed of of carriage( long) 3000 mm/min
14 Rapid speed of of carriage( Trans) 1200 mm/min
15 Scale of tool bar section 100×100mm
16 Power of main motor DC:125KW
17 Machine weight(Approx) 138 T
18 Overall dimensions(L×W×H) 2328×894×407cm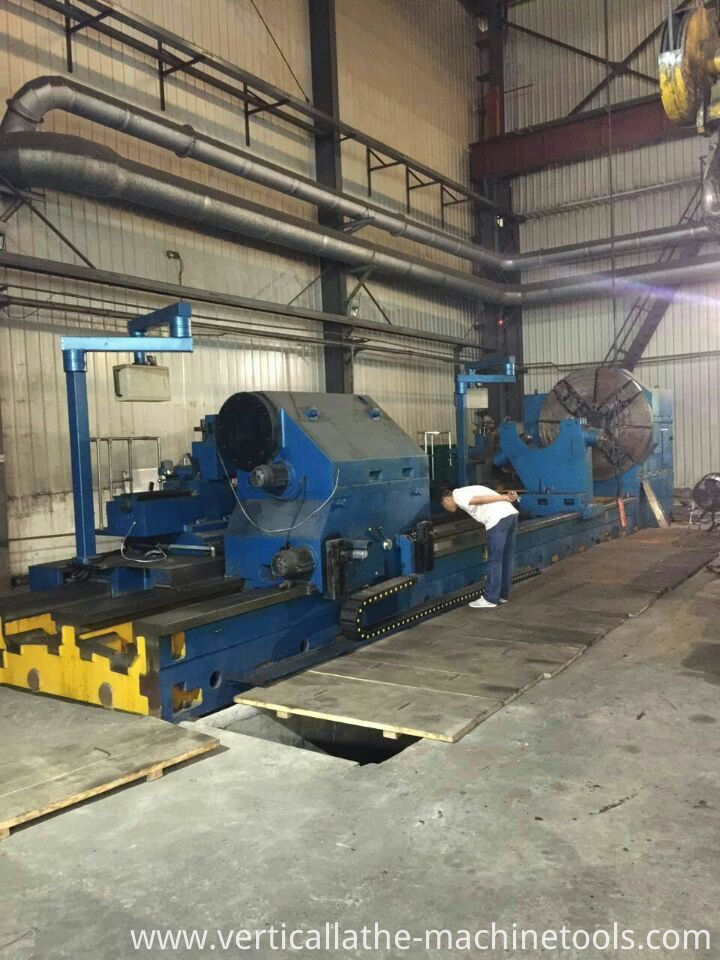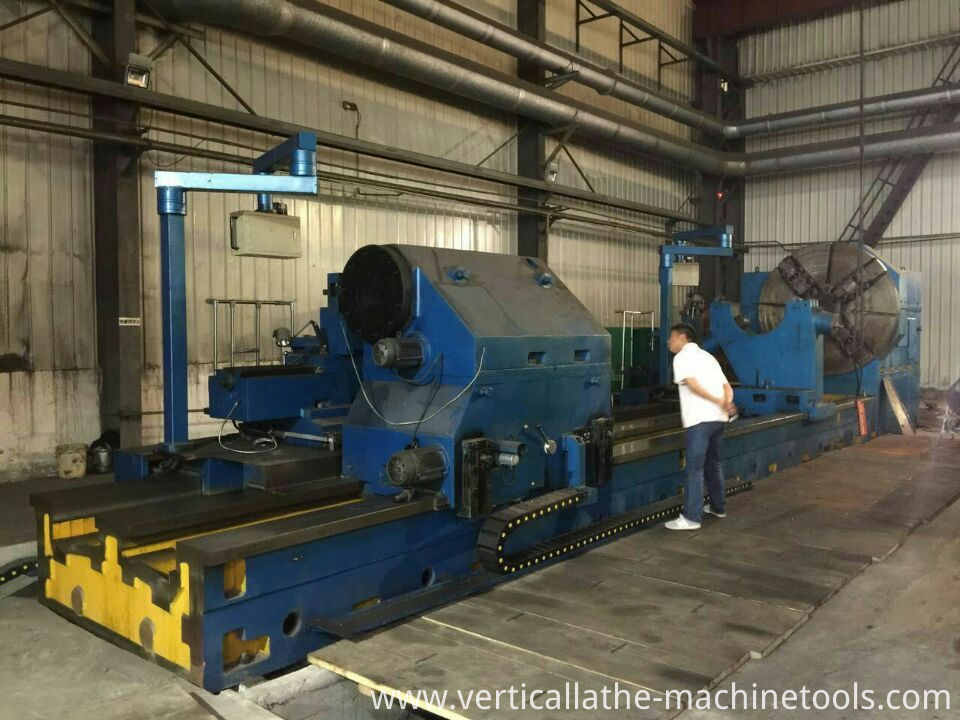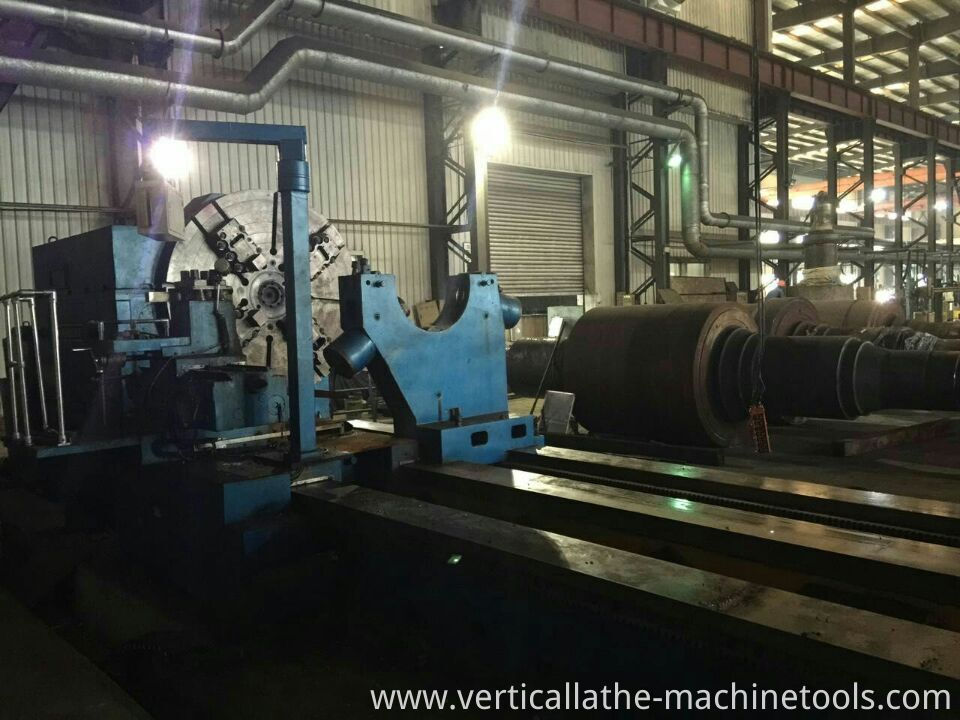 Product Categories : Horizontal Lathes