Parallel Lathe Machine is widely used in processing and manufacture of mechanical parts in the fields of wind power, petroleum, chemical industry, paper making, textile, mining, ship and aviation, etc; also, the lathes could be customized according to the specifications of customers.
Features of Large diameter CNC parallel lathe machine
1 Functions as end-facing,cylindrical and internal turning, inch,module and pitch thread,drilling and boring.
2 Optimization design and refined refinement of all basic devices
3 Casted in whole piece, box type internal structure, of high rigidity, with hardened guideway.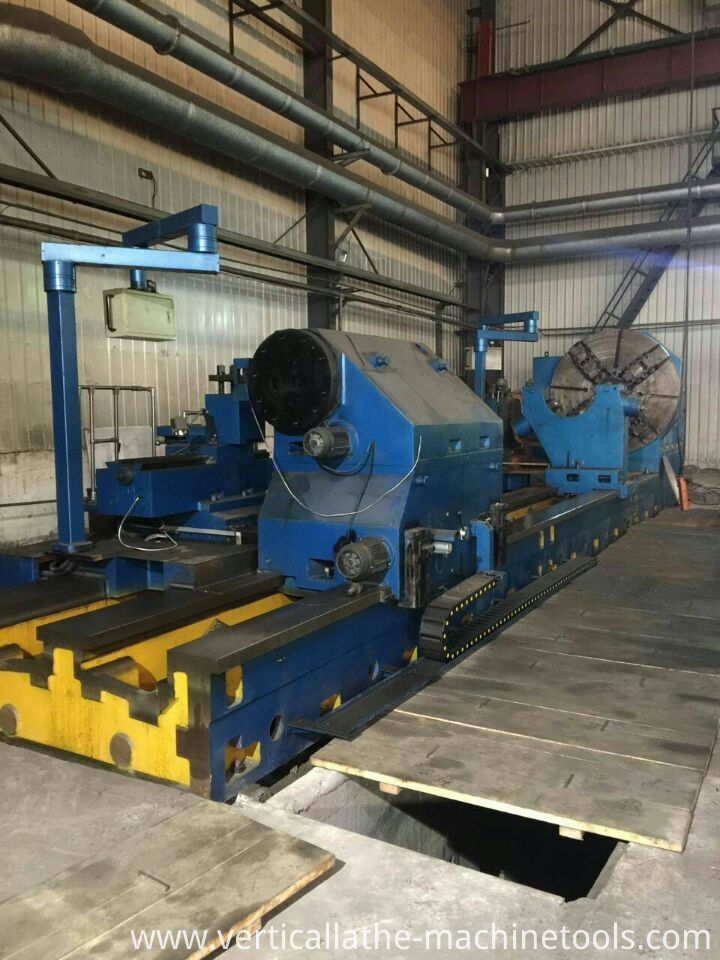 Technical specification of CNC parallel lathe machine CW61125
1 Maximum swivel diameter on the bed 1250 mm
2 Maximum turning diameter over carriage 900 mm
3 Maximum length of workpiece 60dm
4 Maximum weight between center 18t
5 Diameter of faceplate 1250mm
6 Maximum torque of faceplate 63KN.m
7 Range of spindle speeds 1-200r/min
8 Maximum cutting force of carriage 71KN
9 Total cutting force 100KN
10 Range of feed rates ( long) 0.1-40 mm/min
11 Range of feed rates(Trans ) 0.05-20 mm/min
12 Range of feed rates(longitudinal) 0.025-10 mm/min
13 Rapid speed of of carriage( long) 3000 mm/min
14 Rapid speed of of carriage( Trans) 1500 mm/min
15 Range of Processing screw (metric) 1-60 mm
16 Range of Processing screw(imperial system) 6-1/2(t/in)
17 Module (No) 1~6
18 Dimensions of close mode steady supporting Φ300-600 mm
19 Dimensions of open mode steady supporting Φ450-900mm
20 Scale of tool bar section 60×60mm
21 Power of main motor DC:55KW
22 Machine weight(Approx) 26/30/36/39T
23 Overall dimensions(L×W×H) 1138×236×209cm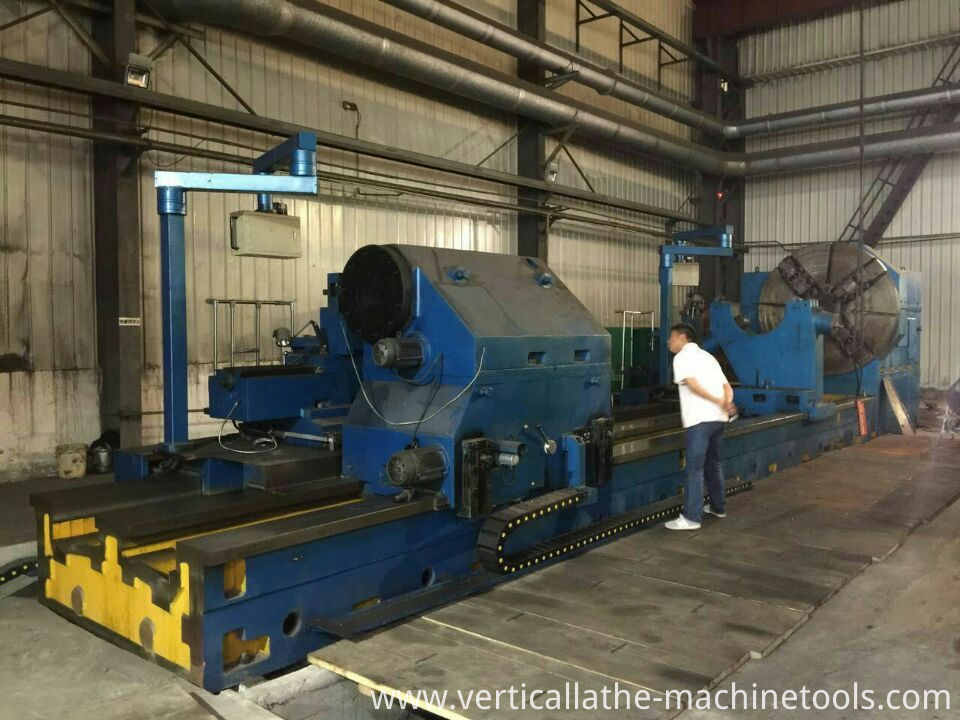 Product Categories : Horizontal Lathes