Gantry type CNC Milling Machine is suitable for rough, finishing all kinds of horizontal face, inclined plane, vertical plane etc., Milling machine can also be used as large-scale surface grinder and universal milling machine.
Feature of Gantry type CNC milling machine
1 All the gears are purchased from legal manufactures, low noise and prolonged wear-resisting.
2 Spindle adopt nitrogen treatment and has long serve life.
3 Castings are made from resin sand after aging treatment.
Photo of Gantry type CNC milling machine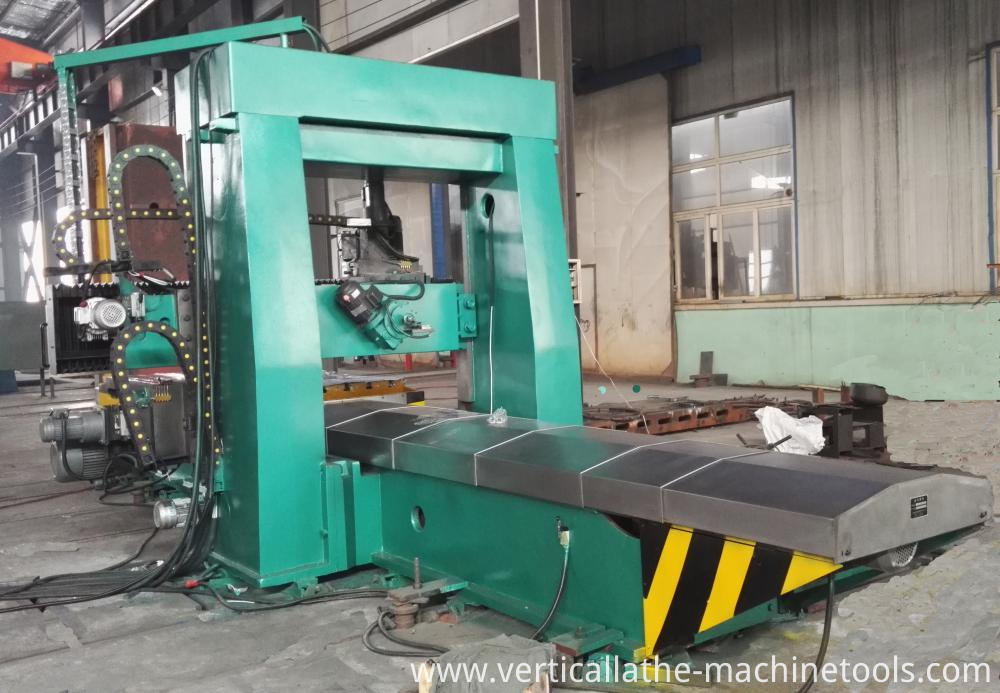 Technical specification of 3 axis Gantry Type Milling Machine X2140
Maximum workpiece size: Long 8000
Maximum workpiece size: Width 4100mm
Maximum workpiece size: Height 1400mm
Table speed 30-1500mm/min
Number of milling head 2
Power of Milling head 5.5kw/7.5kw
Number of Side head 1
Power of Side head 5.5kw
Beam lifting speed 570mm/Minute
Machine maximum volume: Long 17000mm
Machine maximum volume: Width 6400mm
Machine maximum volume: Height 6800mm
Machine weight 80T
Product Categories : Plano Miller