Gantry Type Milling Machine tools can automatically complete the complex processing of milling, drilling, boring and tapping.Gantry machine tools are suitable for the precision machining applied in aerospace, automobile, spinning machine, mold, packing machinery and mining equipment.
With box-type and staged design,the crossbeam has best moment of inertia for resistance to bending,ensuring the work of gantry machine tools on Y axis and Z axis with static precision.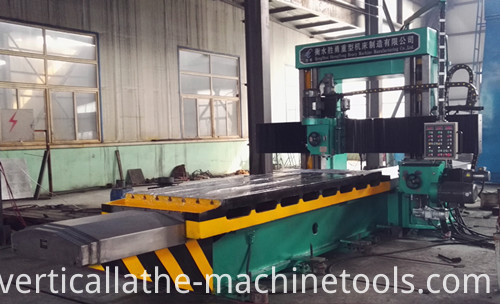 Gantry type milling machine tools are suitable for various large, medium and small parts of rough machining and precision machining.
Technical specification of 3 axis gantry type milling machine tools for sale X2140
Maximum workpiece size: Long 8000
Maximum workpiece size: Width 4100mm
Maximum workpiece size: Height 1400mm
Table speed 30-1500mm/min
Number of milling head 2
Power of Milling head 5.5kw/7.5kw
Number of Side head 1
Power of Side head 5.5kw
Beam lifting speed 570mm/Minute
Machine maximum volume: Long 17000mm
Machine maximum volume: Width 6400mm
Machine maximum volume: Height 6800mm
Machine weight 80T
Gantry machine shop
Product Categories : Plano Miller