We are new cnc vtl provider in China, Our Vertical Lathe Machines for sale, is suitable for hard alloy and ceramic tools, black metal, non-ferrous metals and some non-metallic parts of the inner and outer cylinder, inner and outer conical surface and grooving of rough and finishing.
Vertical lathe machines for sale structural features:
1 Feed system adopts AC servo motor to drive and ball screw to transmit.
2 High-strength cast iron base with good stability and seismic performance.
3 Fixed beam plus rectangular ram structure with a higher rigidity.
4 Vertical structure and small floor space,easy to install the workpiece.
We have kinds of vertical lathe stock in workshop:
Single column vertical lathe machines for sale:C5112/C5116/C5118/C5120/C5123/C5125/C5126
Maximum turning diameter: 1250/1600/1800/2000/2300/2500mm
Maximum height of workpiece: 1000/1000/1000/1200/1300/1350 mm
Maximum weight of workpiece 3.2 / 5 / 5 / 6 / 8 / 10 t
Double column vertical lathe machines for sale C5225/C5232/C5240/C5250/C5263
Maximum turning diameter:2500/3150/4000/5000/6300mm
Maximum processing height:(1600-2800mm,1600-3000mm,1600-3200mm,2500-4200mm,2500-4500mm)
Maximum processing weight:10ton,20ton,32ton,50ton,100ton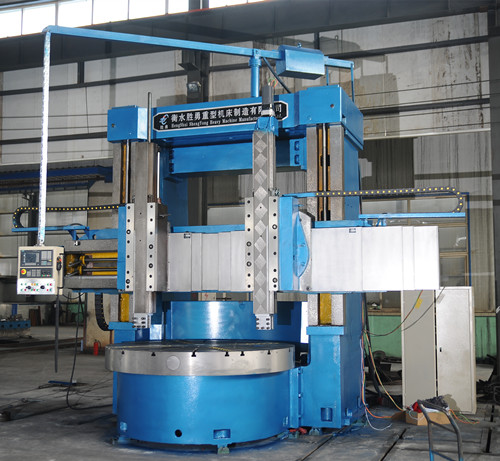 Technical specification of Cnc Vertical Lathe machines for Sale C5225
1 Maximum turning diameter 2500mm
2 Maximum height of workpiece 1600/2000/2200/2500/3000 mm
3 Maximum weight of workpiece 10/20 t
4 Table diameter 2250 mm
5 Speed change of table 2~63 r/min
6 Maximum torque of table 63 KN/min
7 Vertical travel of tool post 1000/1250 mm
8 Horizontal travel of tool post 1400 mm
9 Rotation range of tool post ±30° Degree
10 Power of main motor 55 kw
11 Machine weight (About) 32~38 t
Recommend more vertical lathe stock in workshop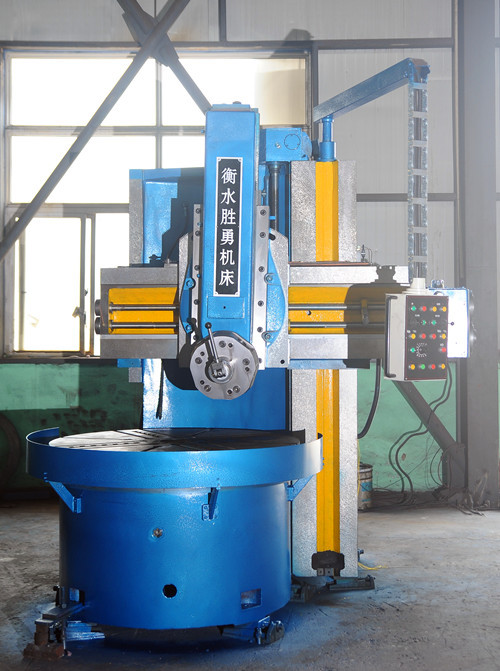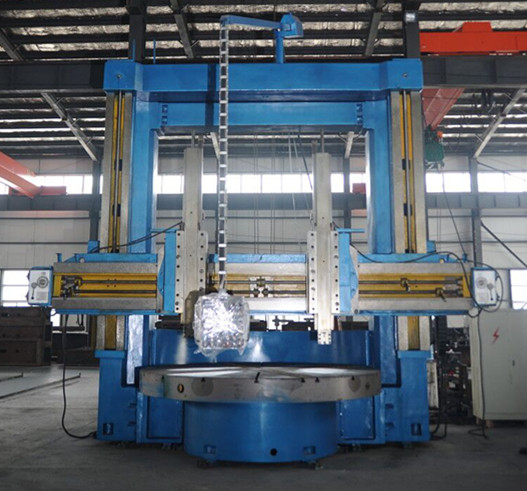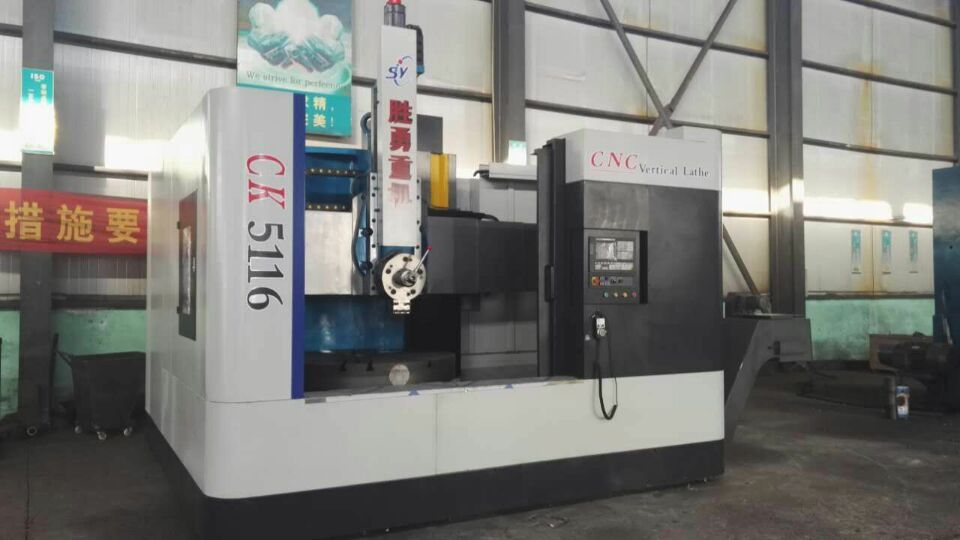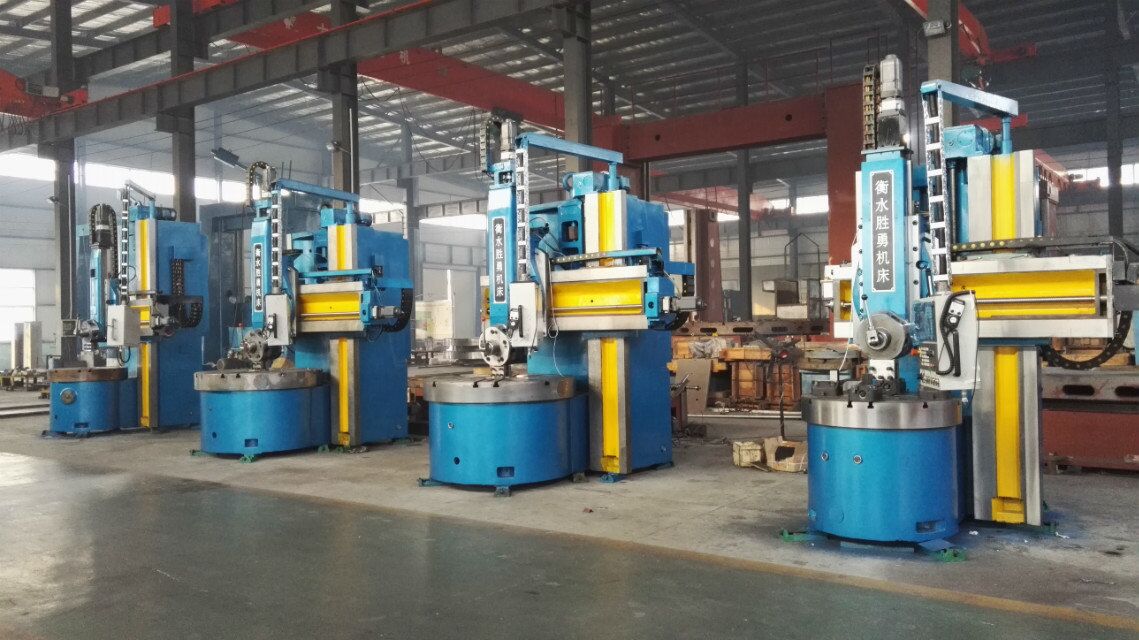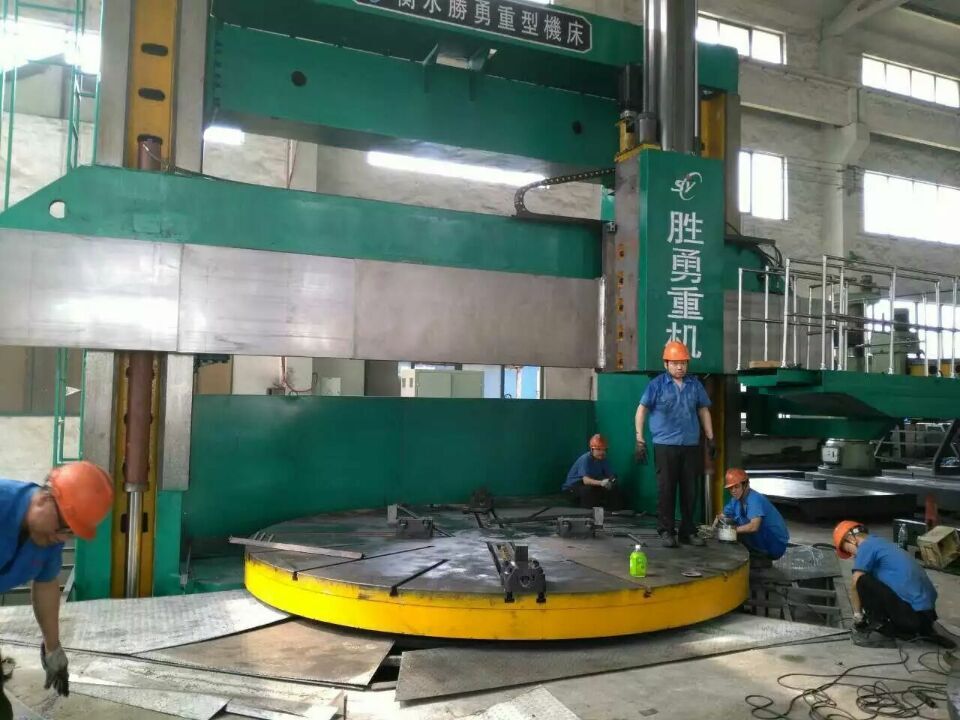 Product Categories : Vertical Boring Mills