Vertical Lathe Machine is made from high quality castings with robust & rigid symmetrical structure.C5225 double column vertical Lathe Machine for sale is a universal double column vertical lathe, widely used in metallurgy, machinery, chemical machinery, machinery processing industry.The kind of vertical lathe for sale can be used for inner hole and end face, outer circle,inside and outside the cone processing.
Vertical lathe machine parts structural features:
1The vertical lathe machine for sale are composed of left and right column,top beam and table base frame structure,which can withstand larger cutting load
2 Beam moves up and down along the column,clamped on the column by the disc spring through lever.
3 left and right two vertical knife are mounted on the beam, the beam is equipped with manual handle, in order to adjust the position of the knife.
4 Electrical control use PLC to control.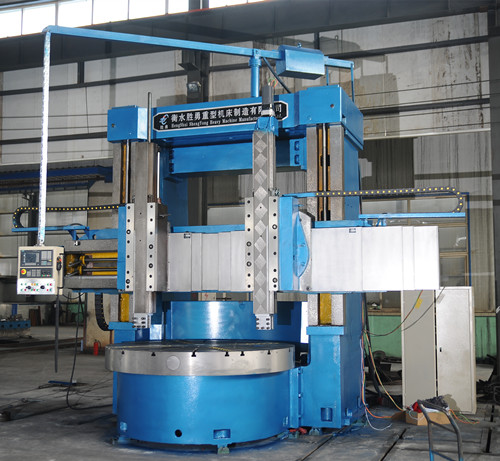 Technical specification of vertical lathe for sale CK5240
1 Maximum turning diameter 4000 mm
2 Maximum Height of workpiece 1600/2000/2500/3000 mm
3 Maximum Weight of workpiece 10/20/32 t
4 Table diameter 3150 mm
5 Speed range of table 2-63 r/min
6 Maximum torque 63 KN/min
7 Vertical Travel of tool post 1000/1250 mm
8 Horizontal travel of tool post 2150 mm
9 Rotation angle of tool post ±30° degree
10 Power of main motor 55/75
11 Machine weight(about) 42-58t
12 Overall dimensions(L×W×H) 8010×4400×4680mm
8010×4400×5080mm
8010×4400×5600mm
Photo of vertical lathe machine parts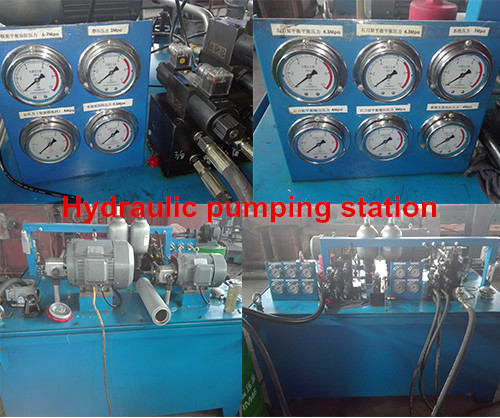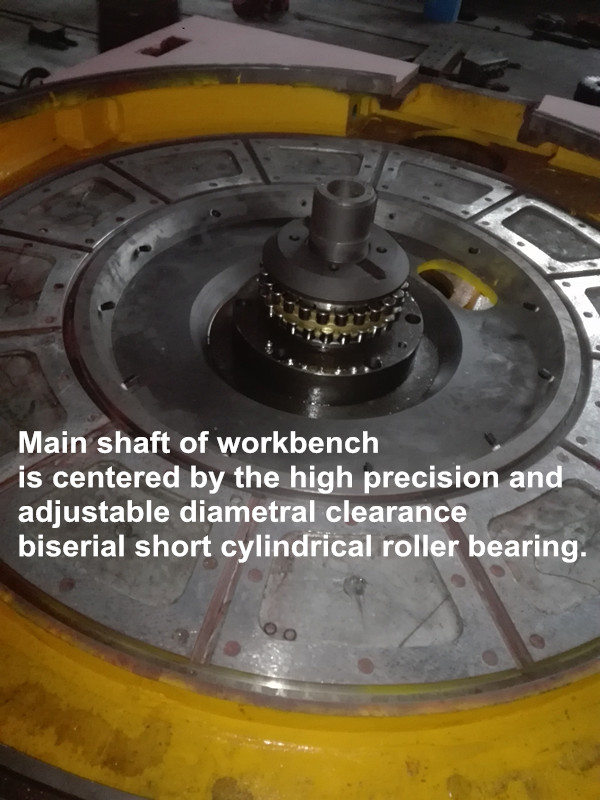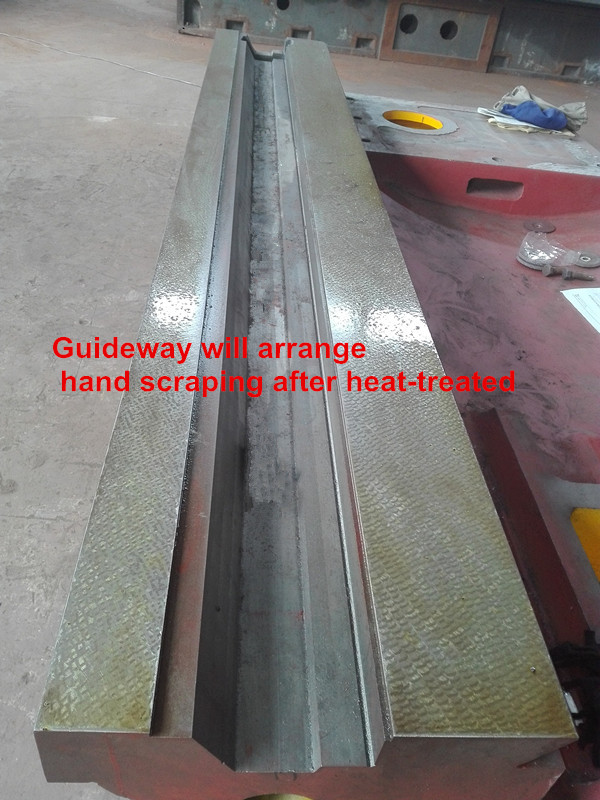 Recommend vertical lathe machine for sale in workshop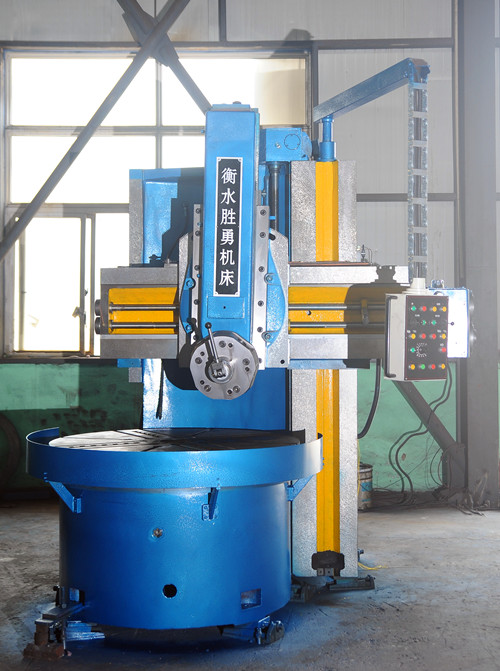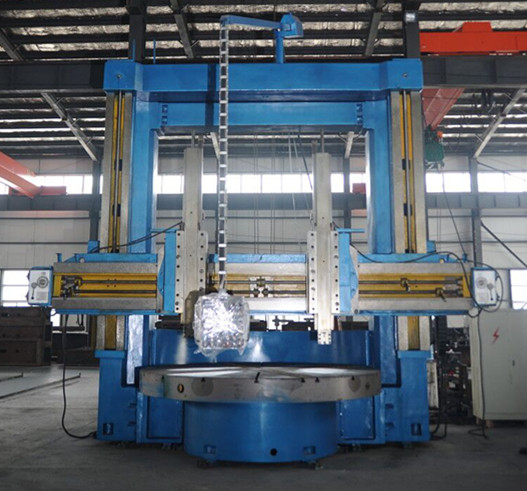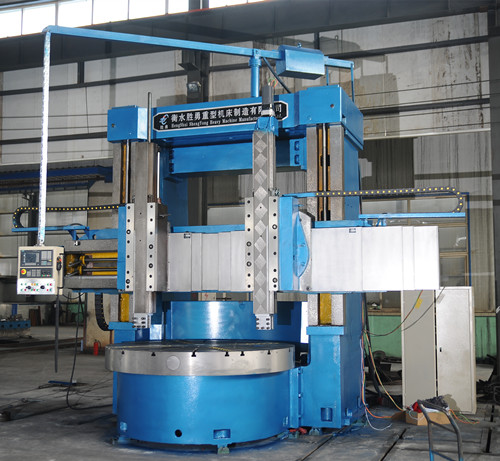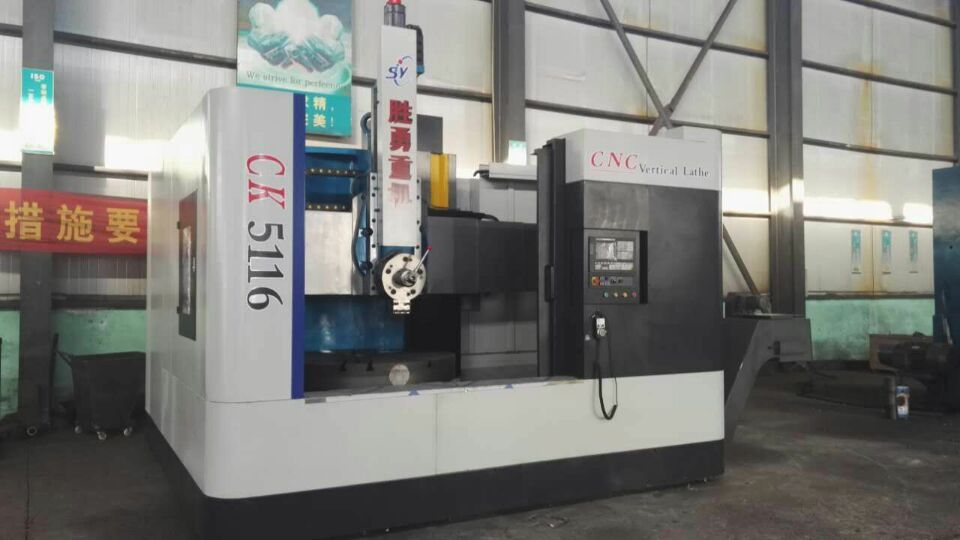 Product Categories : Vertical Boring Mills