Vertical Lathe Machine is designed by FEA supporting heavy-duty cutting. It can be used in Railway wheel manufacturing, shipbuilding industry, mining industry and construction machinery industry.
Features of Railway wheel Turning Lathe Machine is as below.
1 Preloaded rolling-guideway worktable.
2 High rotation-precision spindle.
3 High loading capacity.
4 Free maintenance. Needed spray lubrication for the rolling bearing structure only.
5 Low friction, low electricity consumption.
Railway wheel turning Lathe Machine for sale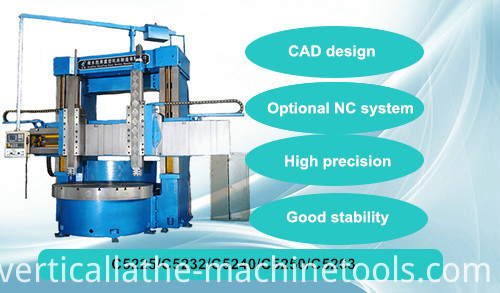 Technical specification of Railway wheel turning lathe C5232
1 Maximum turning diameter 3150 mm
2 Maximum Height of workpiece 1600/2000/2200/2500/3000 mm
3 Maximum Weight of workpiece 10/20 t
4 Table diameter 2830 mm
5 Speed range of table 2-63 r/min
6 Maximum torque 63 KN/min
7 Vertical Travel of tool post 1000/1250 mm
8 Horizontal travel of tool post 1735 mm
9 Rotation angle of tool post ±30° degree
10 Power of main motor 55 kw
11 Machine weight About 36-50 t
Photo of Railway wheel turning lathe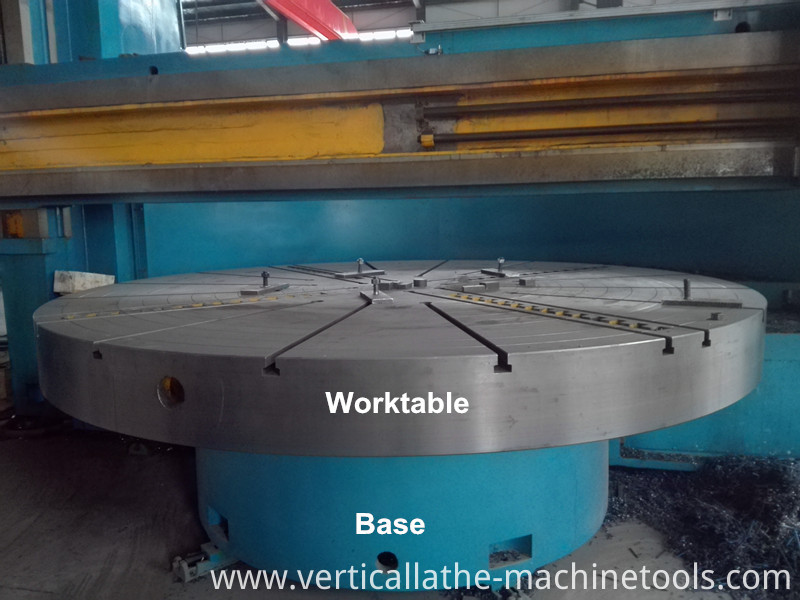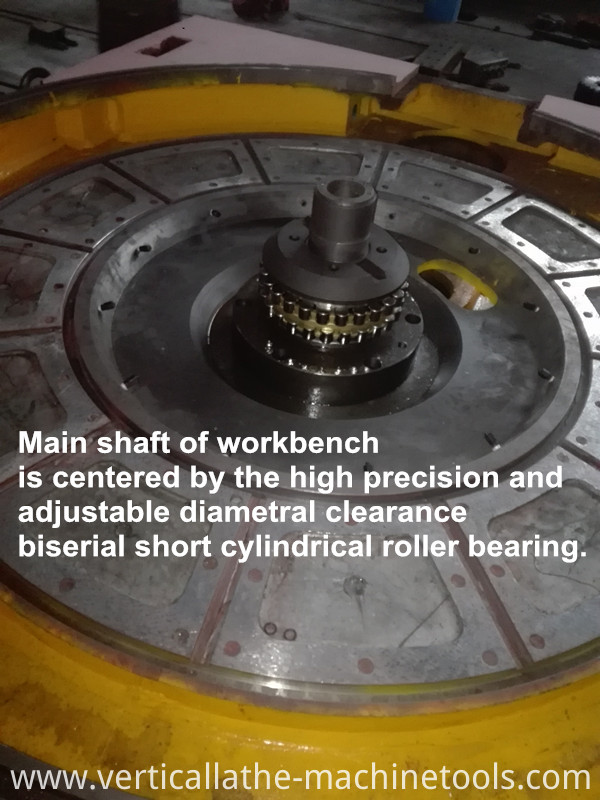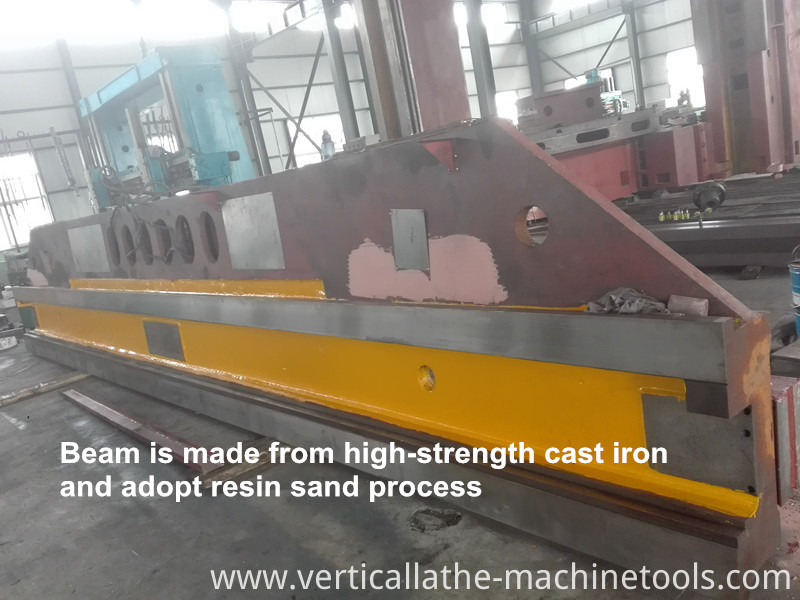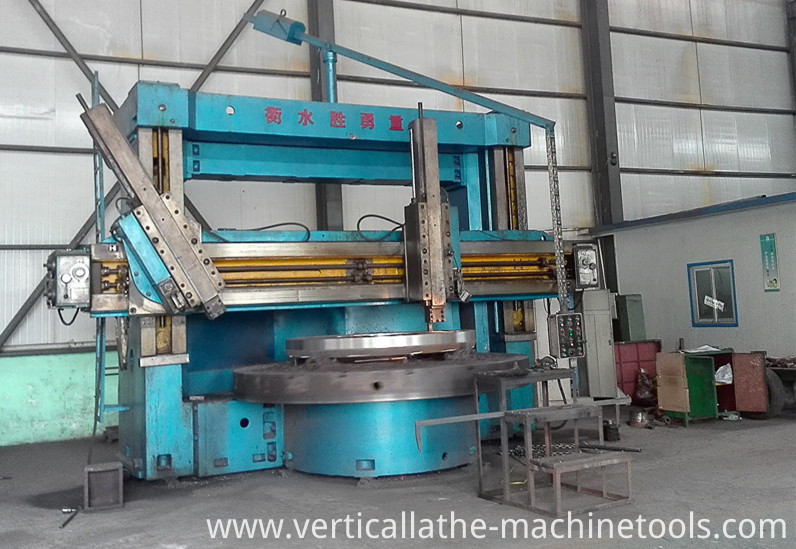 Product Categories : Vertical Lathe Machine