Vertical CNC lathes are with high speed, high torque, high rigidity and other characteristics, mainly for processing hubs, brake drums and other types of short-axis, disk parts. Quality machine products vertical cnc machine can be turning thread, arc, cone, rotary body, inside and outside the surface, suitble for processing complex shape of small and medium-sized parts.
Quality Vertical Cnc Lathe machine features:
1 The base adopts square box closed structure, the thin-wall ribbed arrangements, section forms are symmetric and good structure stability.
2 Rigid structure, Large torque can meet the demand for heavy cutting.
3 Integrated automatic lubrication system make the maintenance more easier.
4 Can form a production unit, used for automatic production line.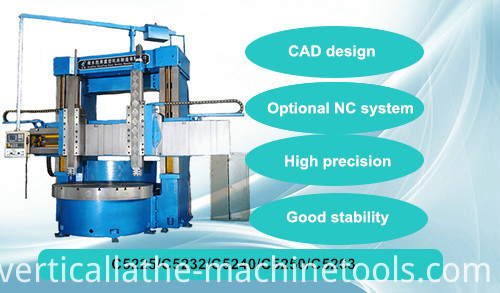 Technical specification of Vertical CNC Lathe Machine C5232
1 Maximum turning diameter 3150 mm
2 Maximum Height of workpiece 1600/2000/2200/2500/3000 mm
3 Maximum Weight of workpiece 10/20 t
4 Table diameter 2830 mm
5 Speed range of table 2-63 r/min
6 Maximum torque 63 KN/min
7 Vertical Travel of tool post 1000/1250 mm
8 Horizontal travel of tool post 1735 mm
9 Rotation angle of tool post ±30° degree
10 Power of main motor 55 kw
11 Machine weight About 36-50 t
Parts of Taiwan Spindle Quality CNC Vertical Lathe Machine Product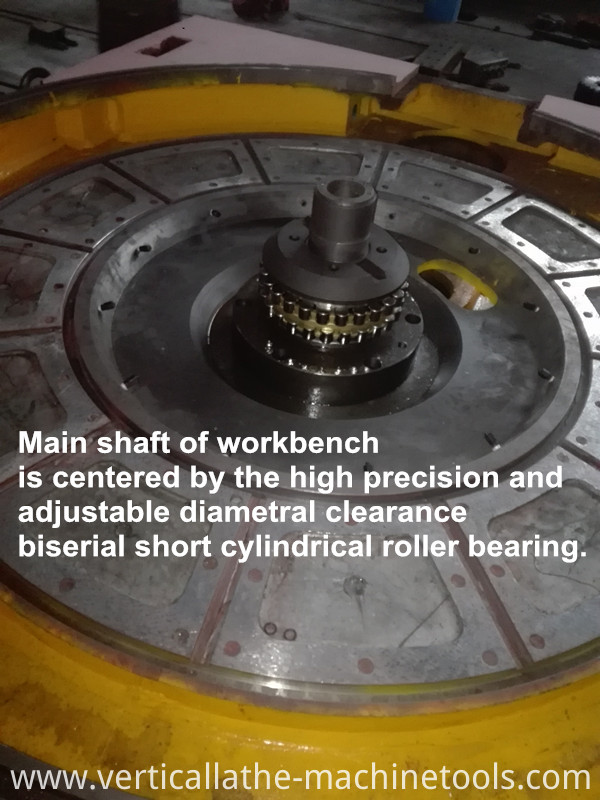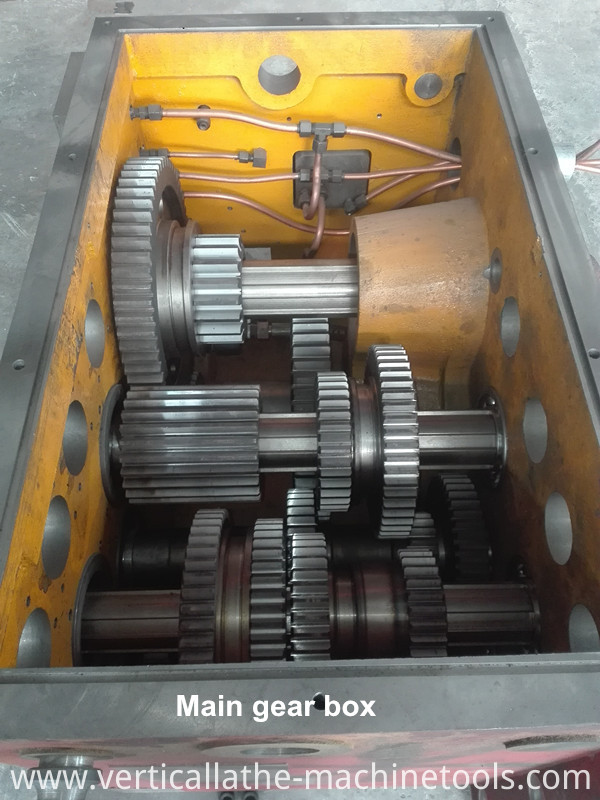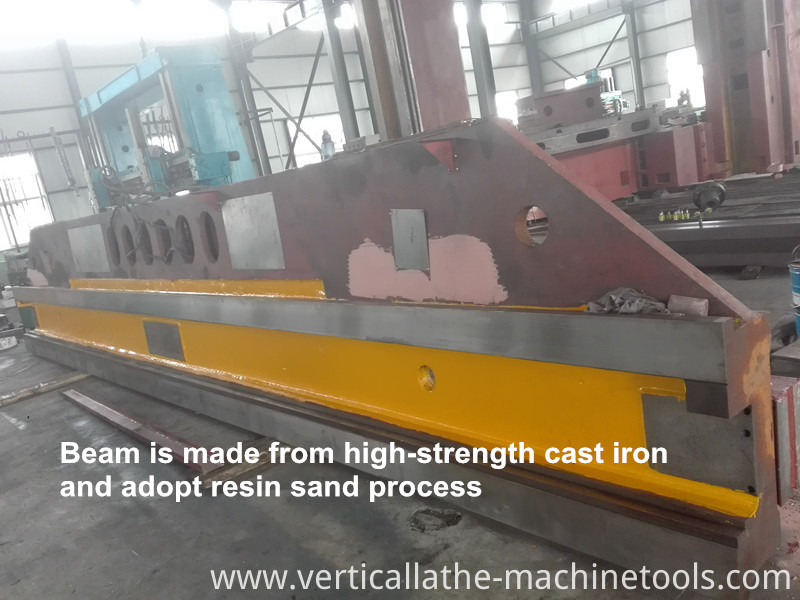 Recommend Other Quality Vertical CNC Lathe Machine Products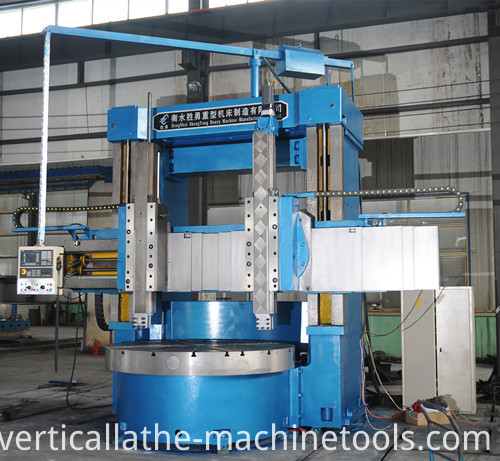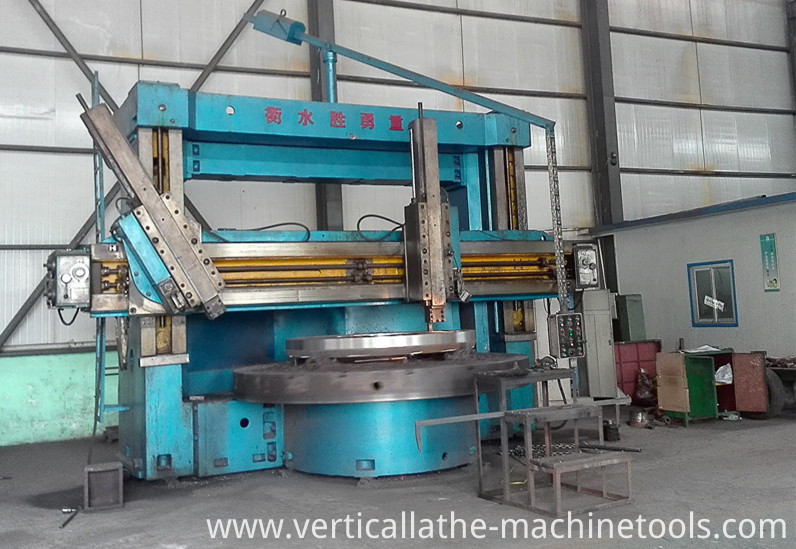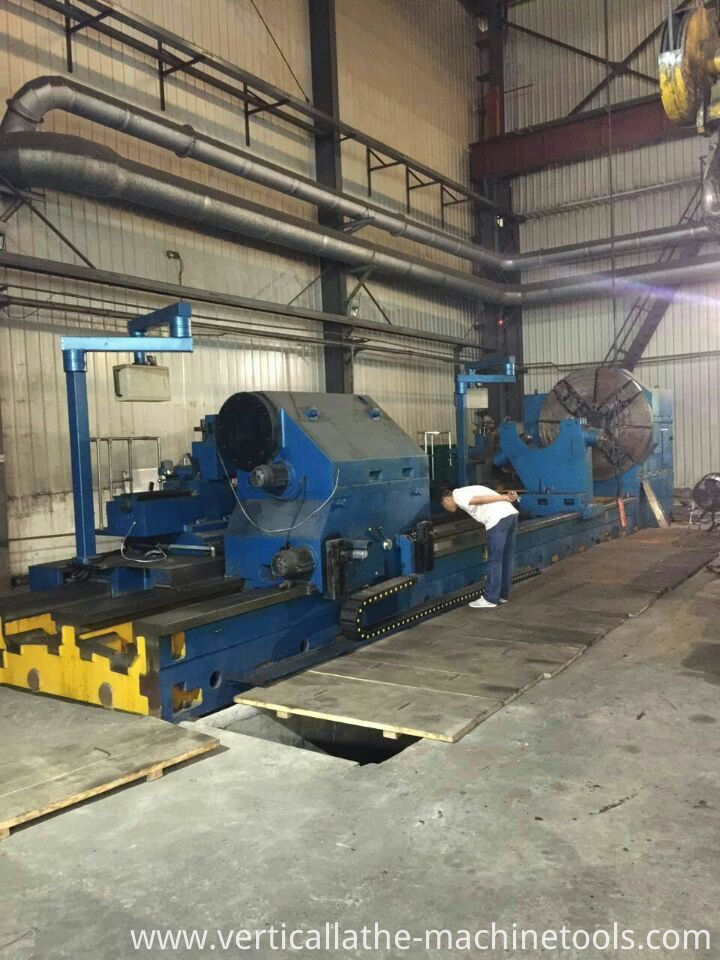 Product Categories : Vertical Lathe Machine