Vertical Lathe Machine is suitable for carbide and ceramic cutting tools. Vertical Lathe Machine can process high-speed machining of high-speed ferrous metals, non-ferrous metals and some non-metallic.Double column vtl is a universal double column vertical lathe machine , Double vtl vertical lathe machine has two vertical knife. Double column vtl can be used to cut the outer circle,inner hole,end surface and inside and outside the cone etc.
Double column vtl consists of left and right columns, connecting beams, table base frame, to bear the load when cutting. The beam moves up and down along the column, and the beam lifting motor and the worm gearbox are placed on the connecting beam.The left and right two knives are mounted on the beam, The knife gets vertical and horizontal feed or fast moving through light bars and lead screw. The weight of the ram is balanced by the pressure oil.
CNC double column VTL increases the semi-closed protection, chip conveyor, workpiece cooling, button station on the basis of ordinary double column vtl.
Vertical Lathe Machines are mainly used in rubber machinery, mining machinery, automobile manufacturing, aviation shipbuilding, chemical machinery and other industries, vertical lathe machine double column Vtl is mainly for processing large diameter tire molds, large diameter flange, all kinds of valve pipe fittings, turbine fittings, propellers and other parts.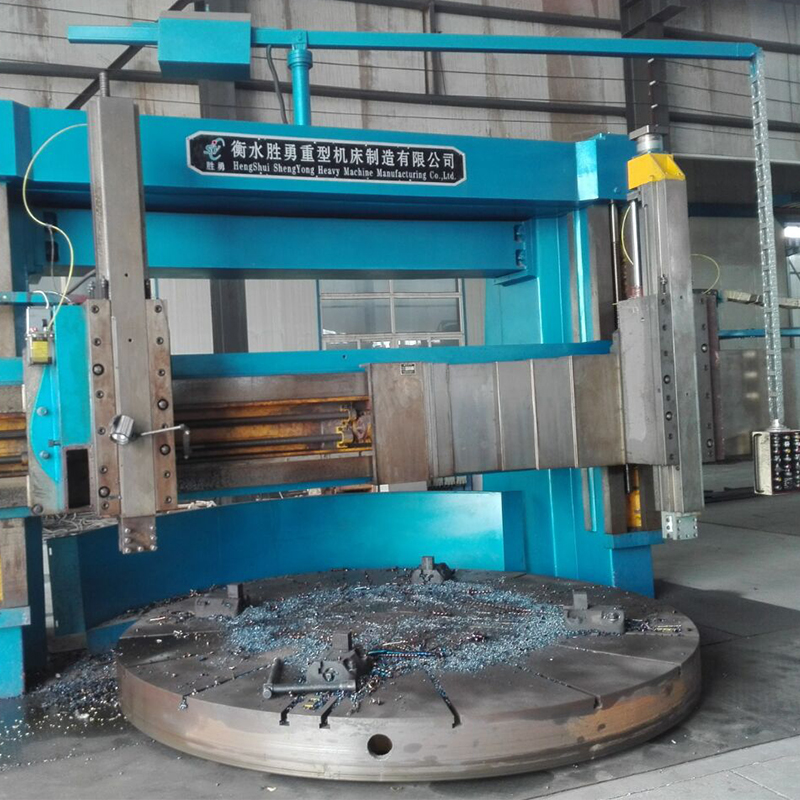 Technical specification of Double column vtl vertical lathe C5250
1 Maximum turning diameter 5000 mm
2 Maximum Height of workpiece 2000/2500/3000/3150 /3650/4150mm
3 Maximum Weight of workpiece 32/50/80 t
4 Table diameter 3600 /4200 /4500 mm
5 Speed range of table 1.3~42r/min
6 Maximum torque 63 KN/min
7 Vertical Travel of tool post 1250 mm
8 Horizontal travel of tool post -20~2630 mm
9 Rotation angle of tool post ±30°
10 Power of main motor 75/98 kw
11 Overall dimensions(L×W×H) 8610×6000×5600 mm
8610×6000×6100 mm
8610×6000×6600 mm
10930×6000×6800mm
10930×6000×7300mm
10930×6000×7800mm
Recommend more CNC double column VTL in workshop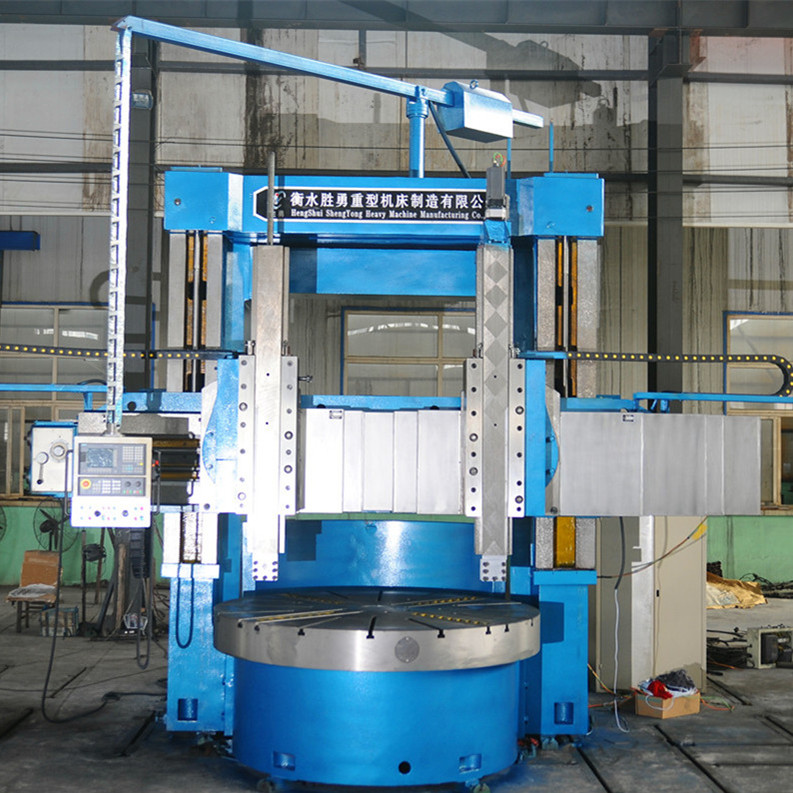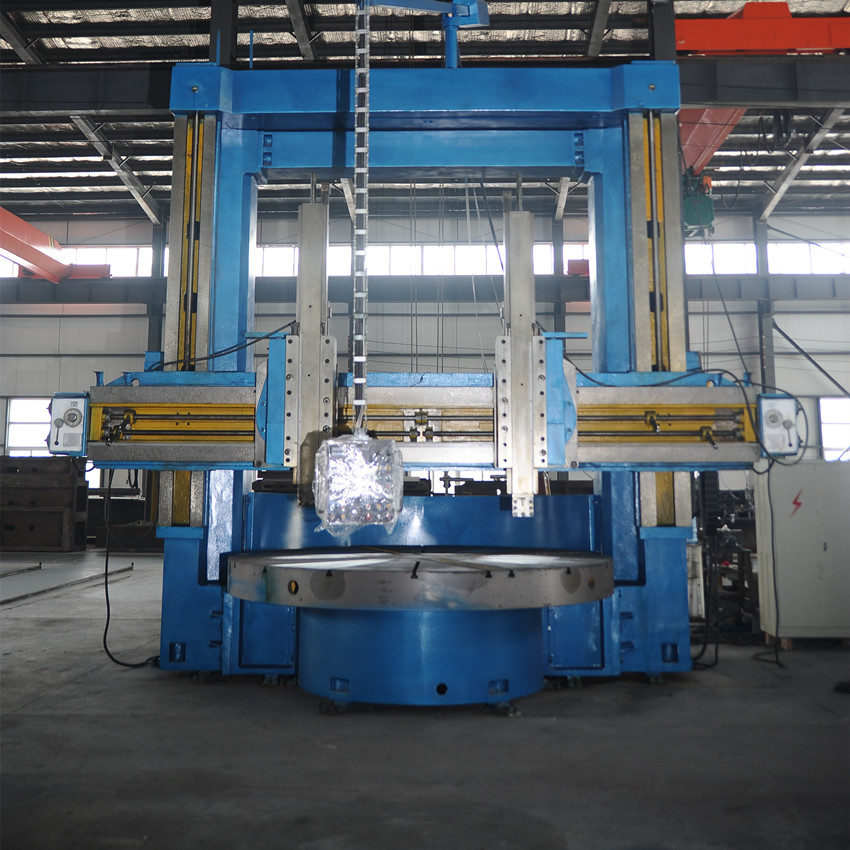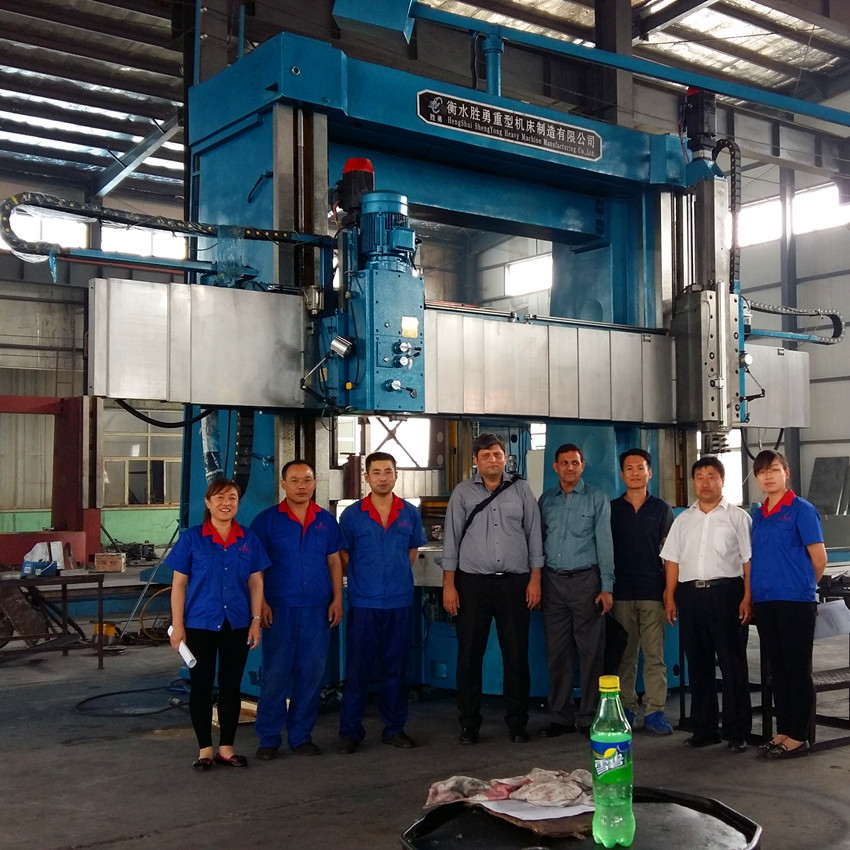 Product Categories : Vertical Lathe Machine