Vertical Lathe Machines are a high tech and high automatic machine tool in the field of hydropower, thermal power, building materials and other industries.Vertical Lathe Machine is mainly fit for high-speed steel, carbide cutting tools and ceramic knives.The machine is numerically controlled vertical lathe. Numerically controlled lathe is suitable for machining parts,such as inside and outside the cylindrical surface, inside and outside the conical surface, end surface.Numerically controlled vertical lathe also has the function of processing curved surface and threading.
CNC Vertical Lathe Machine has two axis coordinate feed function of X axis (tool carriage horizontal movement) and Z axis (RAM up and down). Vertical lathe machines consist of the frame structure of the columns,the top beam and the base of the worktable. Vertical Lathe Machine has strong rigidity and can bear a large cutting load.The numerically controlled vertical lathe is a double column gantry structure. The table base and column are each mounted and fixed on a permanent foundation.Vertical lathe tool holder is mounted on the beam. Vertical lathe is equipped with left and right vertical lathe tool holder to achieve horizontal, vertical, rapid and micro feed movement.
Numerically controlled vertical lathe features with high strength, high rigidity, high efficiency and high precision. Numerically controlled lathe can achieve the motor shell, bearing sets, pumps, valves, flanges, car wheels and other types of disc-like workpiece turning.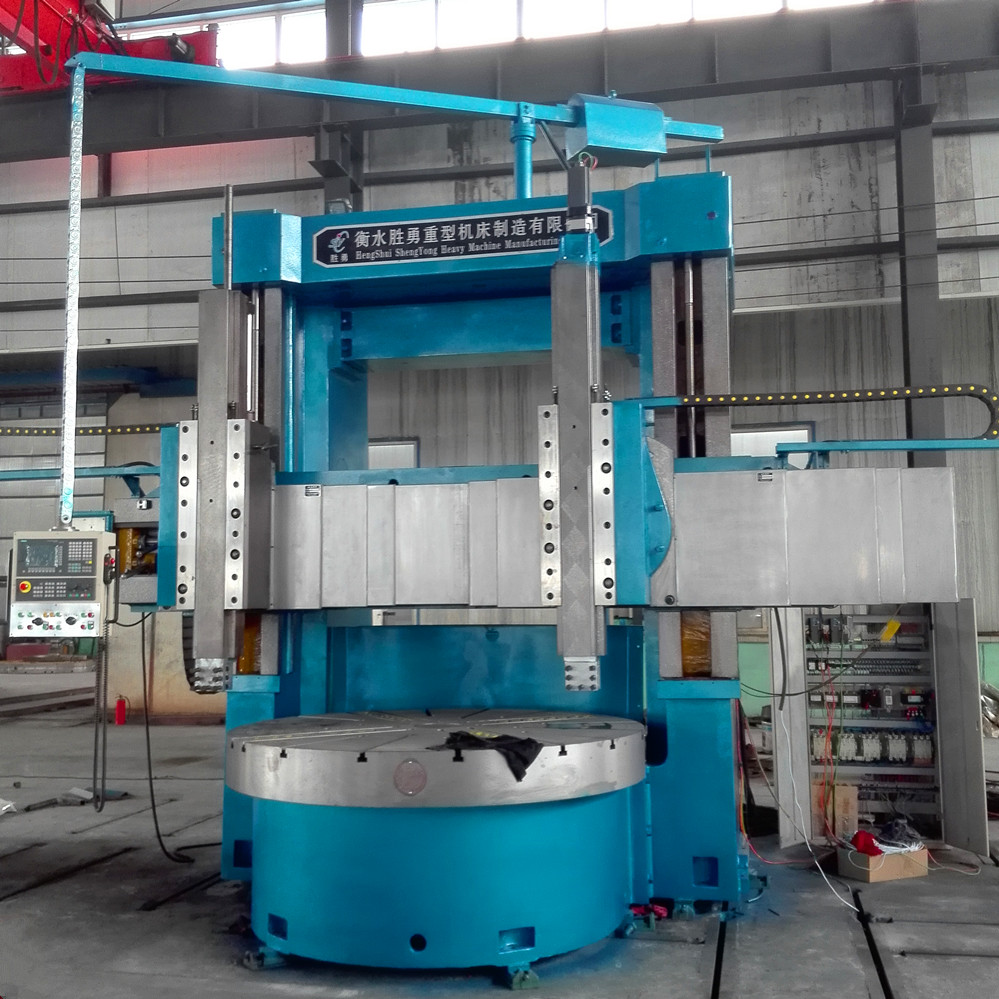 Technical parameters of numerically controlled vertical lathe C5240
1 Maximum turning diameter 4000 mm
2 Maximum Height of workpiece 1600/2000/2500/3000 mm
3 Maximum Weight of workpiece 10/20/32 t
4 Table diameter 3150 mm
5 Speed range of table 2-63 r/min
6 Maximum torque 63 KN/min
7 Vertical Travel of tool post 1000/1250 mm
8 Horizontal travel of tool post 2150 mm
9 Rotation angle of tool post ±30° degree
10 Power of main motor 55/75
11 Machine weight(about) 42-58t
12 Overall dimensions(L×W×H)
8010×4400×4680mm
8010×4400×5080mm
8010×4400×5600mm
8010×5569×6230mm
Recommend numerically controlled lathe in workshop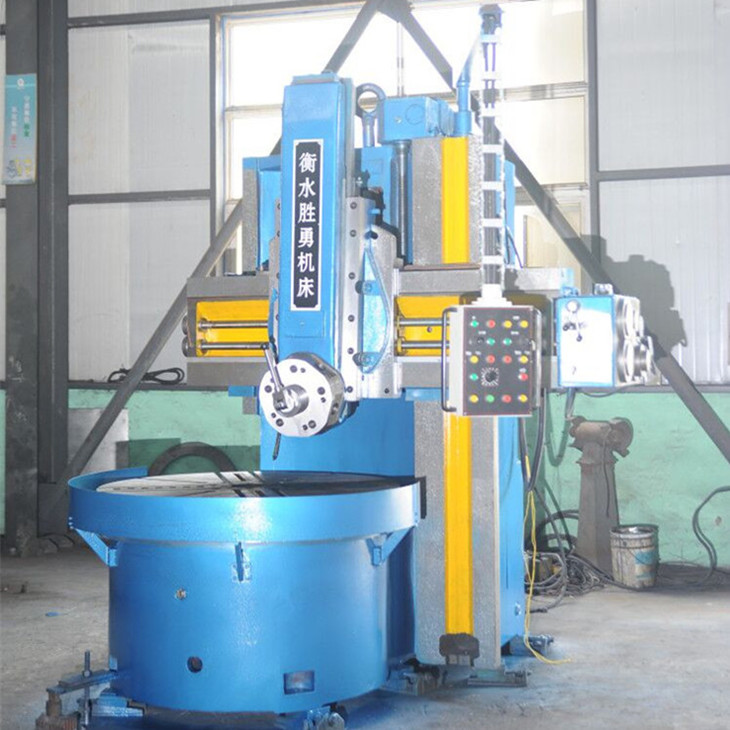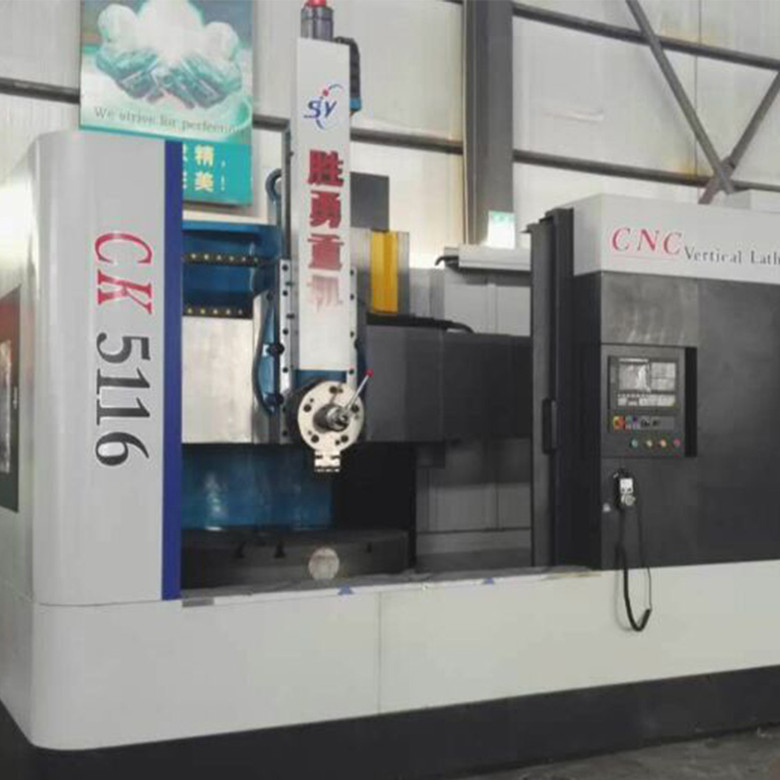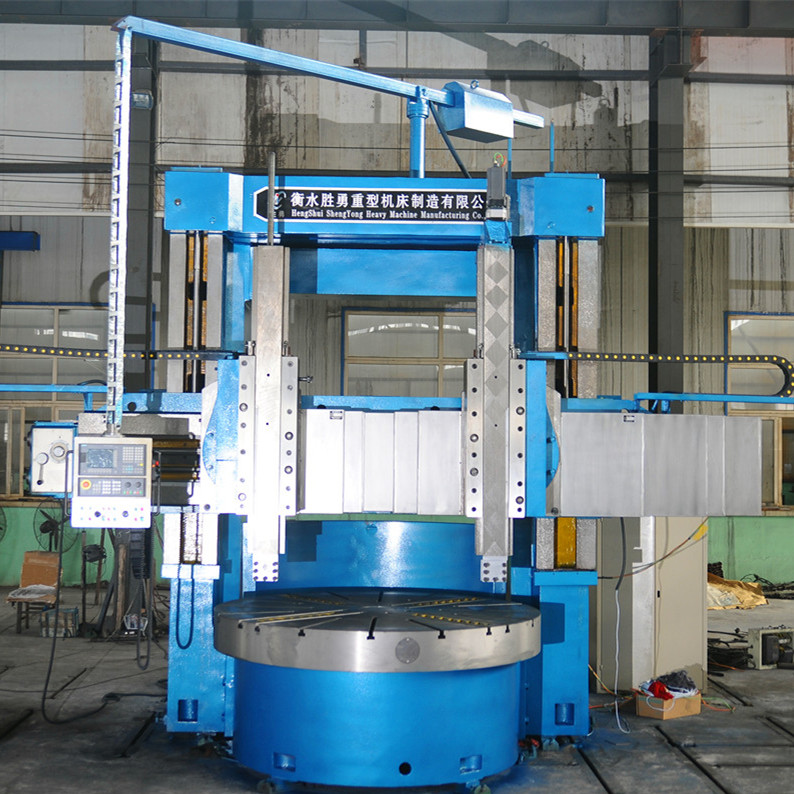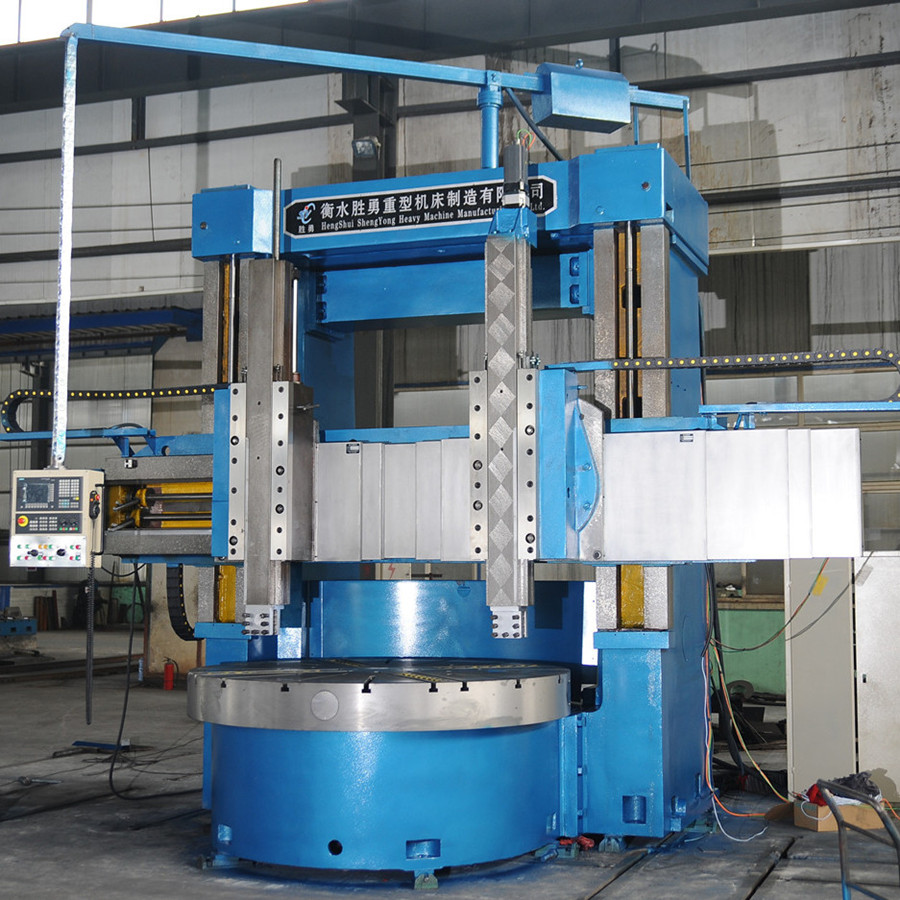 Product Categories : Vertical Lathe Machine