Double column cnc
Vertical Turret Lathes
is a kind cnc lathes,which can be used for the outer circle, inner hole, end face and arc curved surface of workpiece. The cnc lathe for sale is a double column gantry structure, with two vertical turret, the right vertical turret is CNC turret, another left vertical turret turret can be used for rough or finish machining.Double column cnc vertical turret lathes are composed of left, right column, connecting beam, top beam, worktable and base. The cnc vertical turret lathes has strong rigidity and can bear heavy load when cutting.
cnc vertical turret lathes have very good performance:
1Worktable has the characteristics of high rotation accuracy, large carrying capacity and small thermal deformation.
2 The sliding surface of guideway is treated by sticking plastic to improve the wear resistance.
3 Vertical Turret Lathe is very convenient to use centralized oil supply for guide rail lubrication.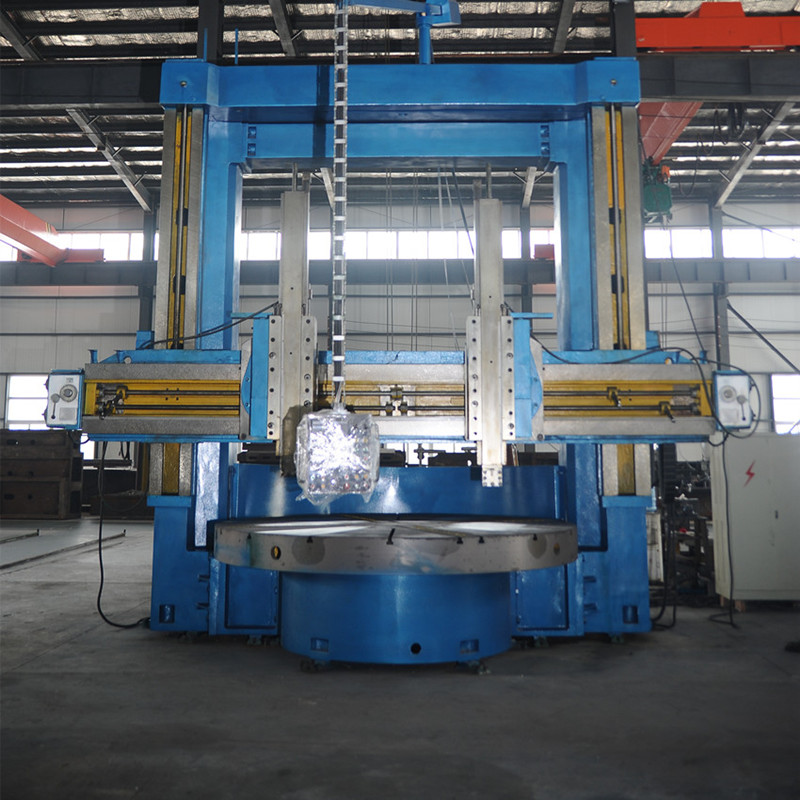 Double column cnc vertical turret lathes K5235 technical reference
Table diameter:Φ2830mm
Maximum turning diameter:Φ3200mm
Maximum height of workpiece:1600-3000mm
Maximum weight of workpiece:10/20/32ton
Maximum cutting torque of table :63000N.m
Step of table rotation:16 step/ Two gears stepless speed regulation
Speed range of table:2-40r/min
Feed step :18 step/ Stepless speed regulation
Range of feed rates :0.25-90/0.1-1000 mm/min
Rapid travelling speed of tool post :1550/2000mm/min
Beam travel:1250mm
Horizontal travel of tool post :1900mm
Vertical travel of tool post:1000/1250/1400/1600 mm
Beam lifting speed:350 mm/min
Maximum rotation angle of tool post:±30°
Clamping size of tool chuck ( Width X Height):40×50 mm
Power of main motor:55 KW
Overall dimensions (L×W×H ):6180×4600×4952mm
Machine weight ( approx ):38-62ton
Recommend more cnc vertical turret lathes types in workshop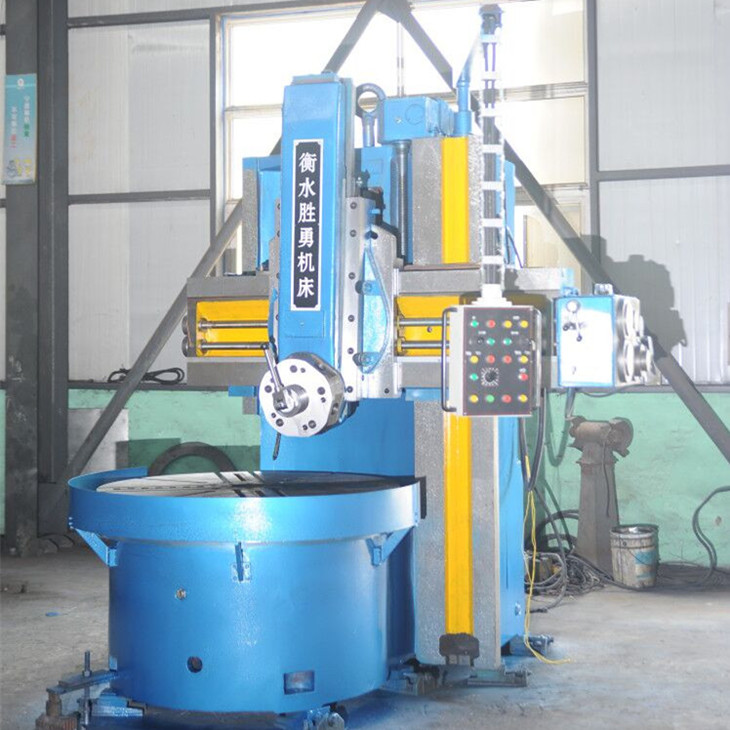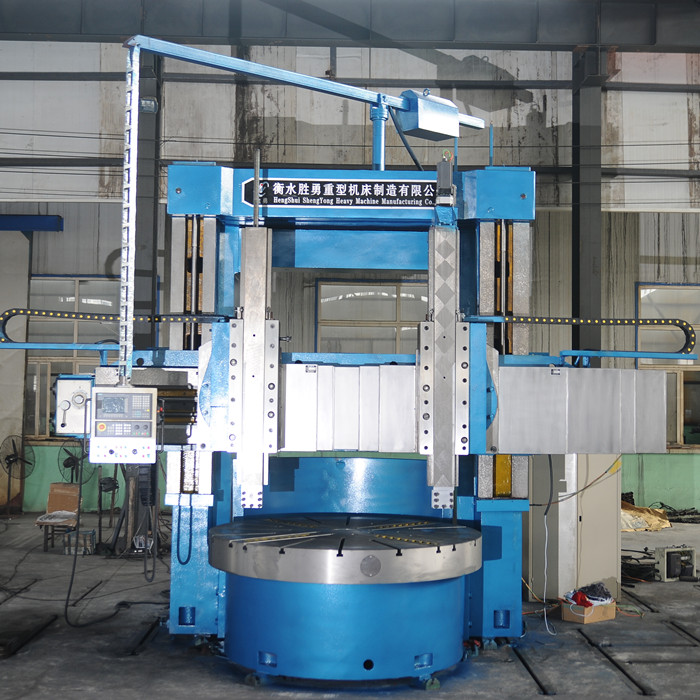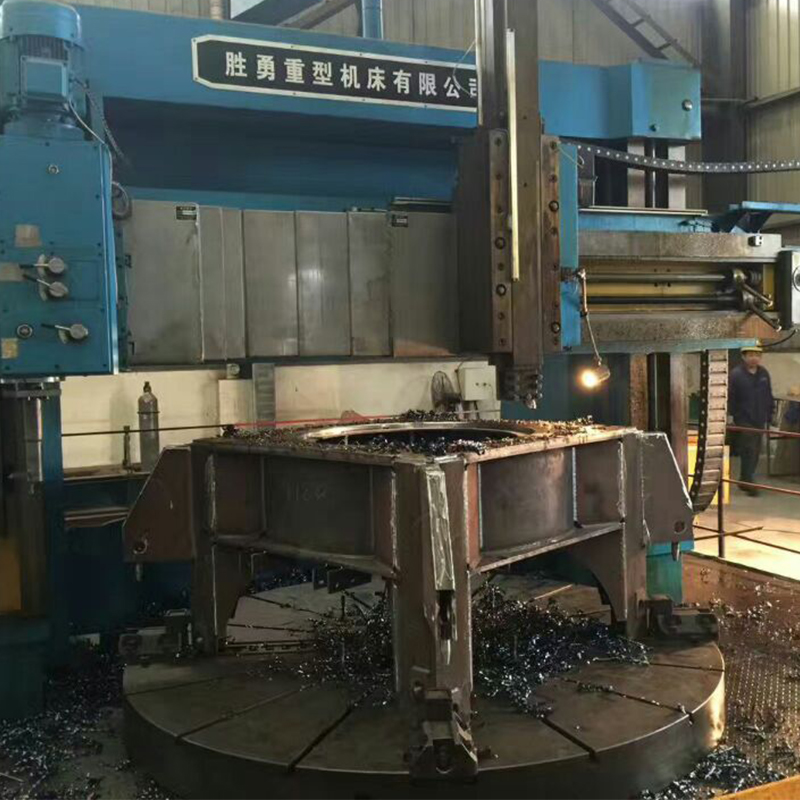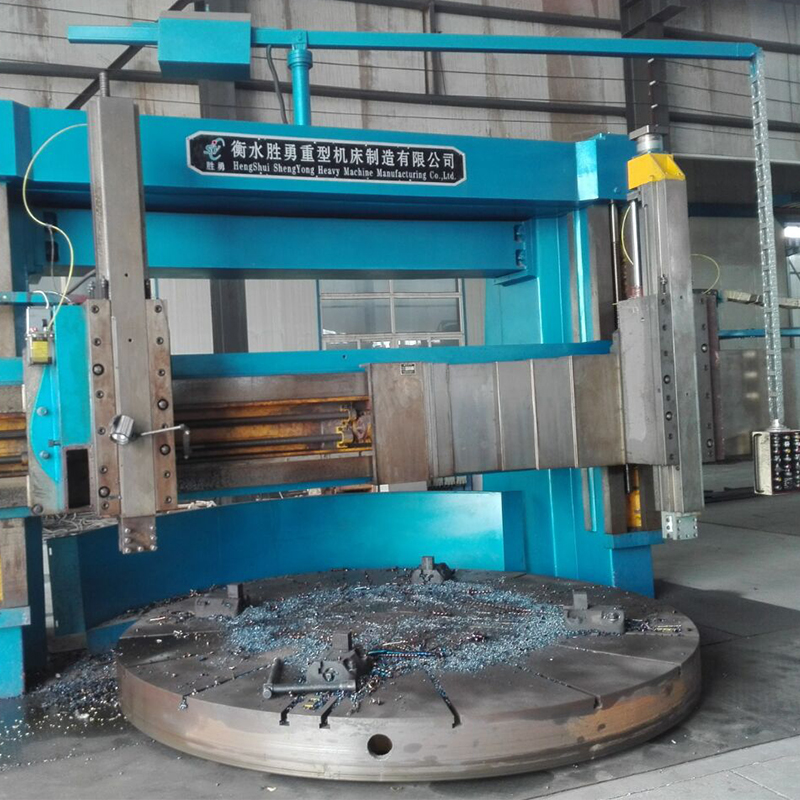 Product Categories : Vertical Lathe Machine