Heavy duty
Cnc Vertical Lathe
meets the processing requirement of high precision and high stability, designed for hard alloy and high speed steel cutting tools, machining of ferrous metals, non-ferrous metals and some non-metallic material parts.Heavy duty
CNC Vertical Lathes
are suitable for various complex rotary surfaces.
The double column heavy duty cnc vertical lathe is widely used in the large scale mechanical processing metallurgy, chemical industry, motor, mines, ships, steel, military and other industries.Heavy duty cnc vertical lathe can complete the workpiece outer circle, inner hole and end face and inside and outside the cone turning.
Heavy duty vertical cnc lathes CNC system can choose SIEMENS or FANUC CNC system. There are two forms of vertical tool post: square ram and electric knife stand. There are two main spindle speed: 16 speed and two gear stepless speed change.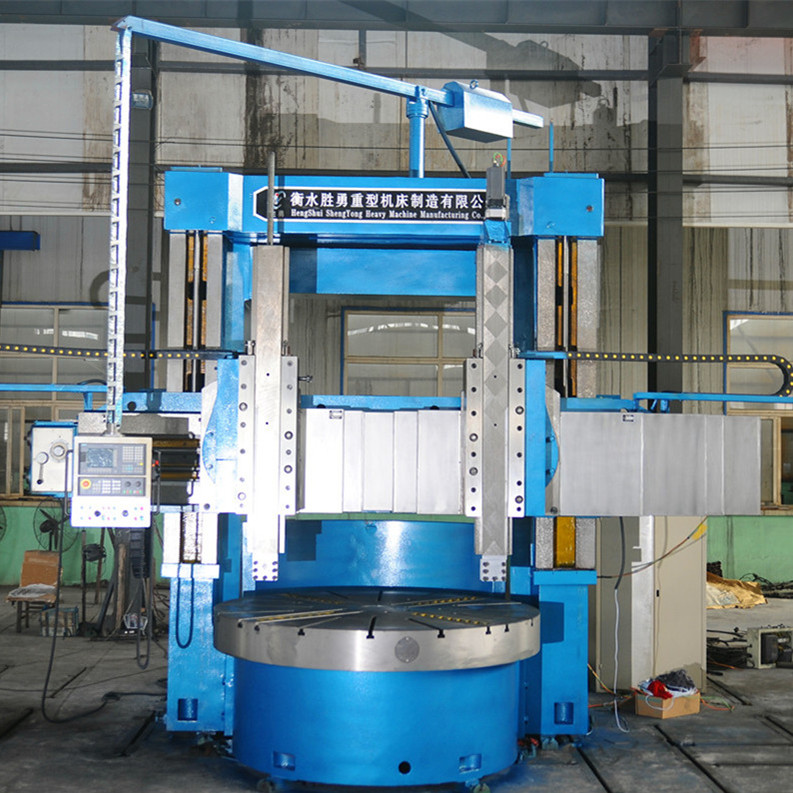 Technical reference of double column heavy duty cnc vertical lathe CK5240
Table diameter:Φ3150 mm
Maximum turning diameter :Φ4000mm
Maximum height of workpiece:1600-3200mm
Maximum weight of workpiece:10/20/32ton
Maximum cutting torque of table:63000 N.m
Step of table rotation:16 step/ Two gears stepless speed regulation
Speed range of table:2-40 r/min
Feed step:18 step/ Stepless speed regulation
Range of feed rates:0.25-90/0.1-1000mm/min
Rapid travelling speed of tool post:1550/2000mm/min
Beam travel:1250mm
Horizontal travel of tool post:2150mm
Vertical travel of tool post:1000/1250/1400/1600mm
Beam lifting speed:350 mm/min
Maximum rotation angle of tool post:±30°
Clamping size of tool chuck ( Width X Height):40×50mm
Power of main motor:55/75 KW
Overall dimensions (L×W×H ) :6680×4600×4952mm
Machine weight ( approx ):43-65ton
More heavy duty vertical cnc lathes in factory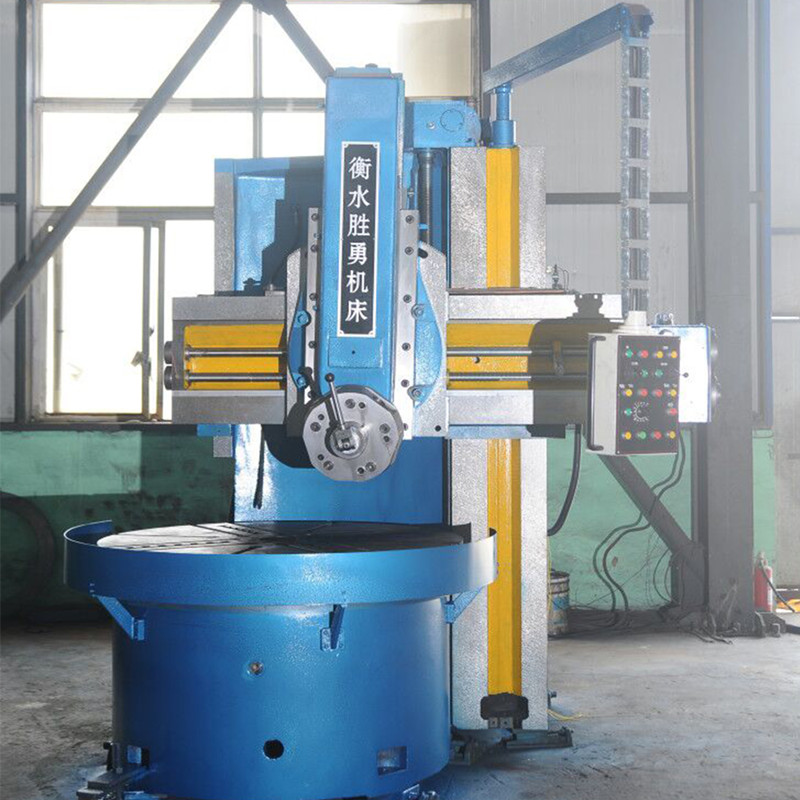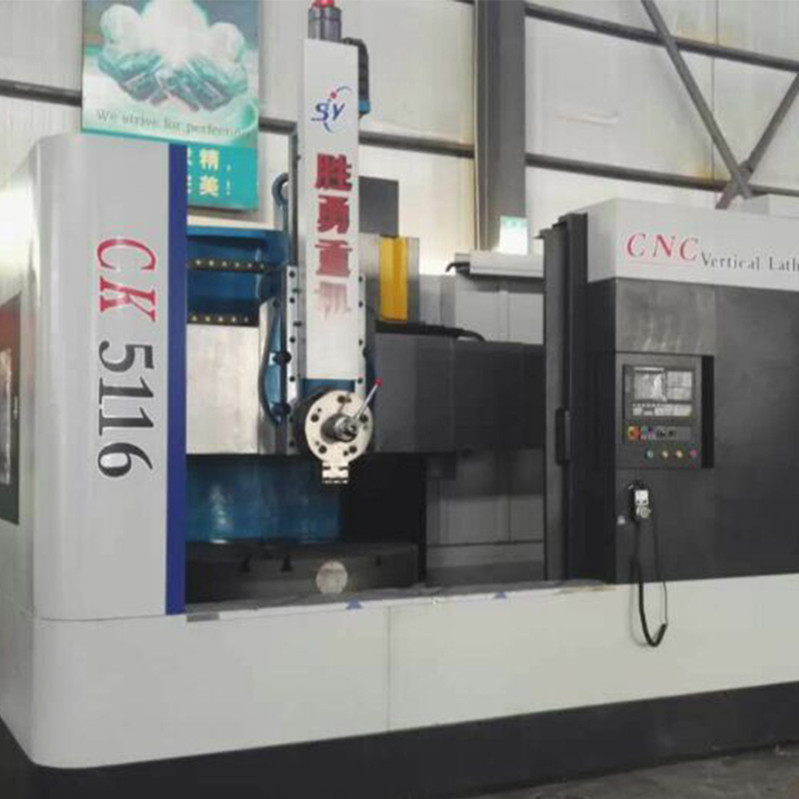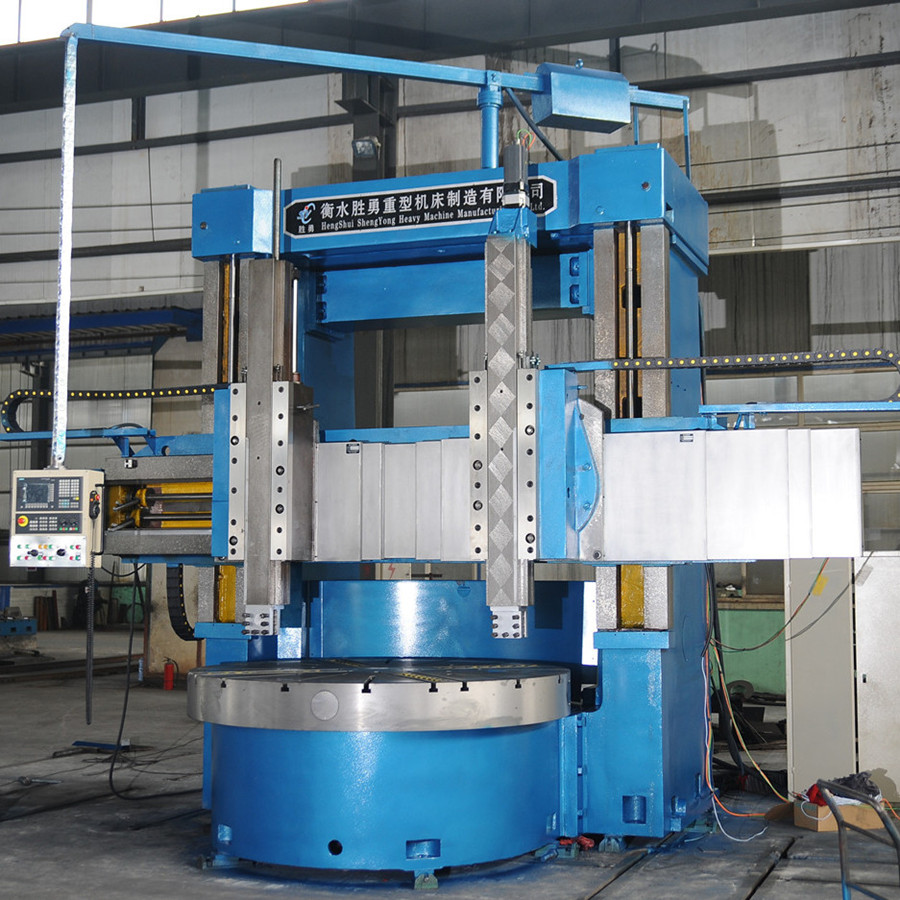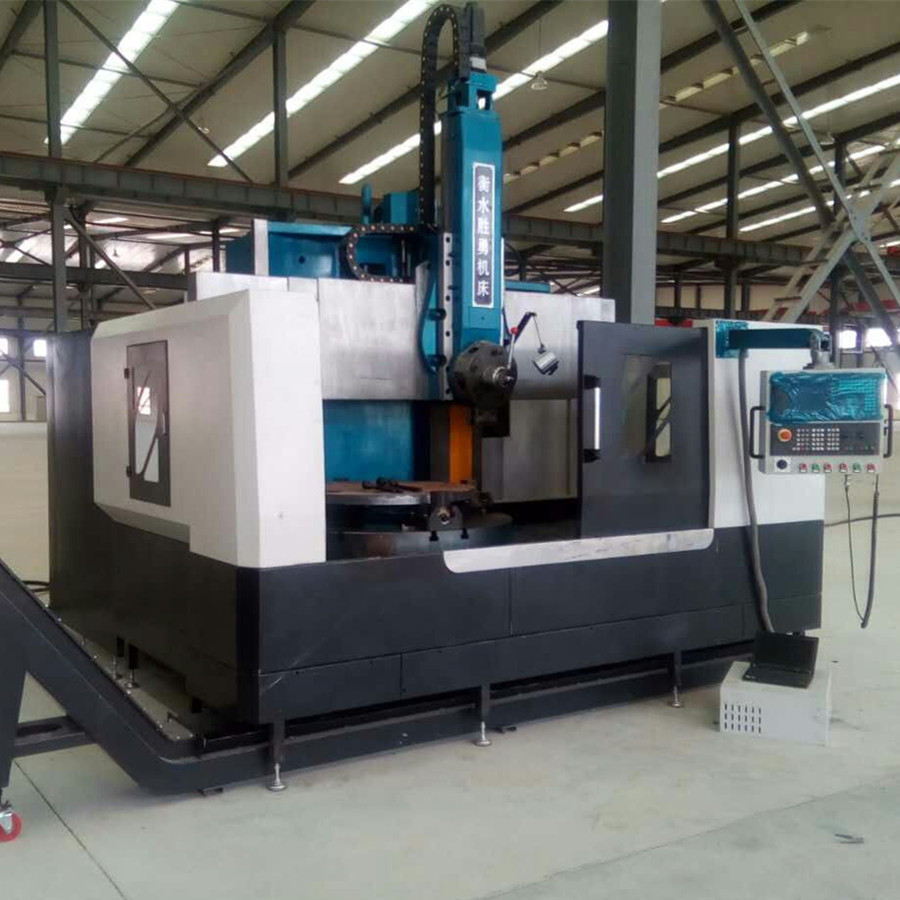 Product Categories : Vertical Lathe Machine