Vertical Turret Lathe machine has single column and double column. Vertical turret Lathe Machine can also be divided into manual type and CNC type. Manual vertical turret lathe machine is widely used in metal turning equipment,including rough machining and fine machining.
Features of Single column manual vertical turret lathe machine
1The work table uses dynamical pressure slide-way and NN30 dual cylinder roller bearing. It features high bearing capacity and revolving precision.
2 RAM is made from QT600-3 nodular cast iron.
3The machine has good shape and it is easy to operate.
4 It is suitable for finely and roughly all kinds of ferrous, nonferrous metal workpiece for high speed steels tools and hard alloy tools.
Single column manual vertical turret lathe machine model:
C5112/C5116/C5118/C5120/C5123/C5125/C5126
C5225/C5232/C5240/C5250/5263/ C5235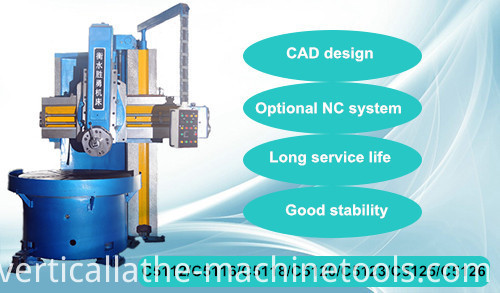 Technical specification of Single column manual Vertical Lathe Machine C5123
1 Table diameter 2000mm
2 Maximum turning diameter 2300mm
3 Maximum height of workpiece 1300mm
4 Maximum weight of workpiece 8 t
5 Speed change of table 2.5-80 r/min
6 Working table Step of rotation speed 16
7 Feed rates 0.8-86 mm/min
8 Step 12
9 Horizontal travel of tool post 1250mm
Vertical travel of tool post 915mm
10 Horizontal travel of side cutter bar 650mm
Vertical travel of side cutter bar 1000mm
11 Crossrail travel 750mm
12 Maximum section scale of tool bar 30×40 mm
13 Power of main motor 30 kw
revolutions 1470 r/min
14 Power of Feed motor 1.3/1.7 kw
Revolutions 940/1440 r/min
15 Machine weight 19.5 t
16 Overall dimensions(L×W×H) 3300×3280×4000 mm
Photo of Single column manual vertical turret lathe machine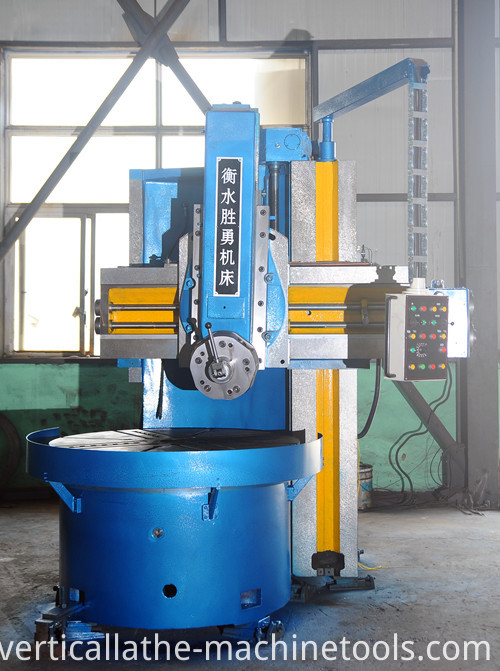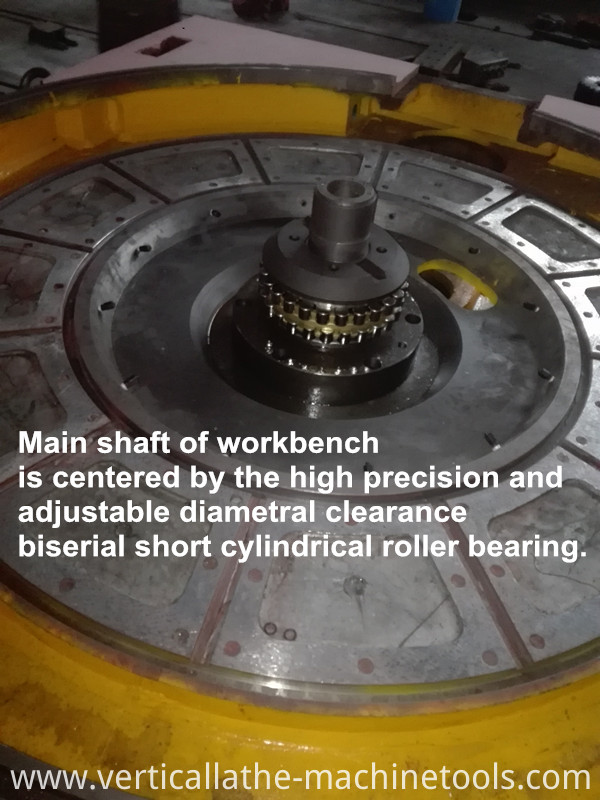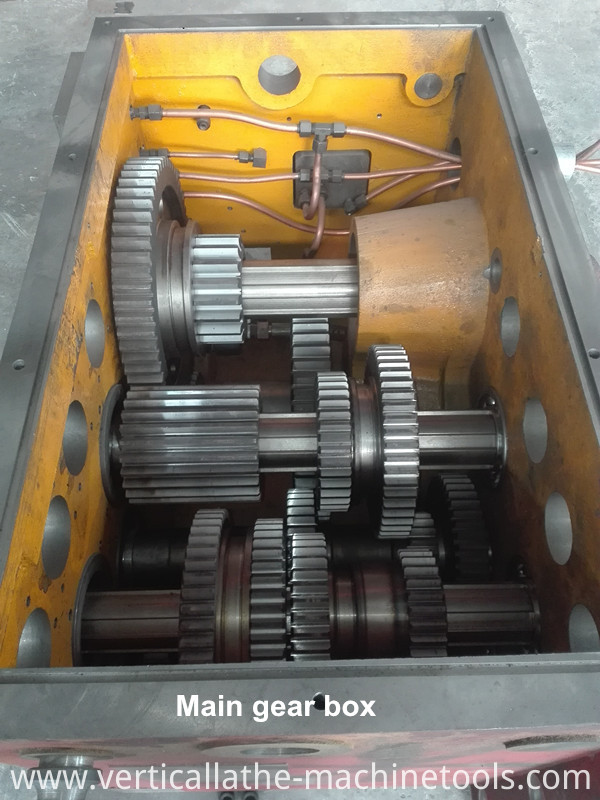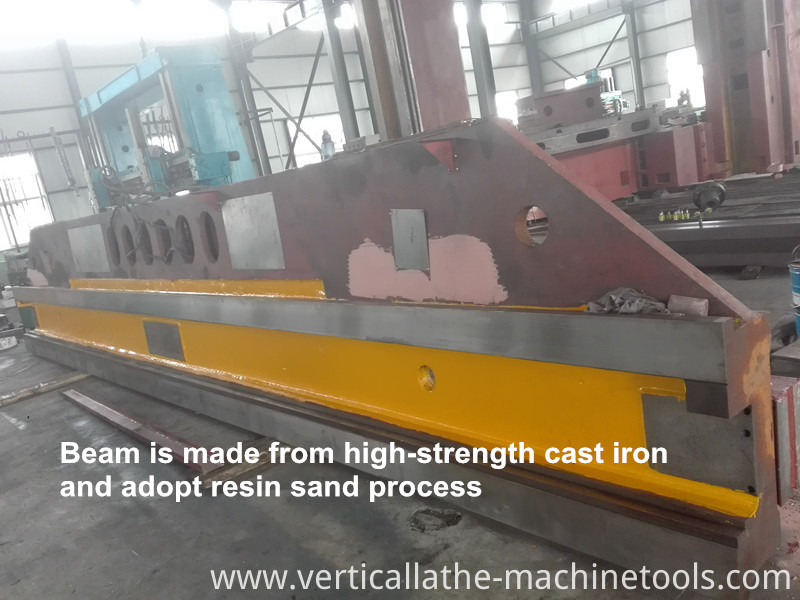 Recommend vertical turret lathe machine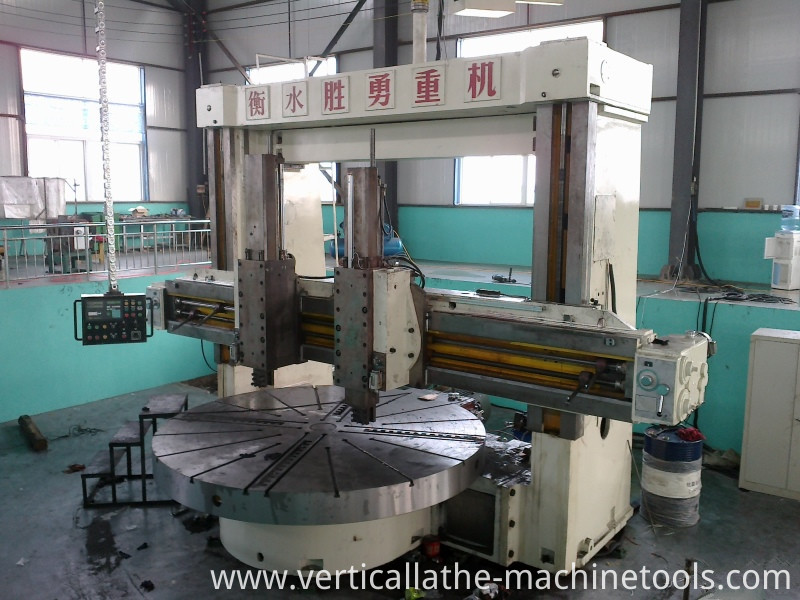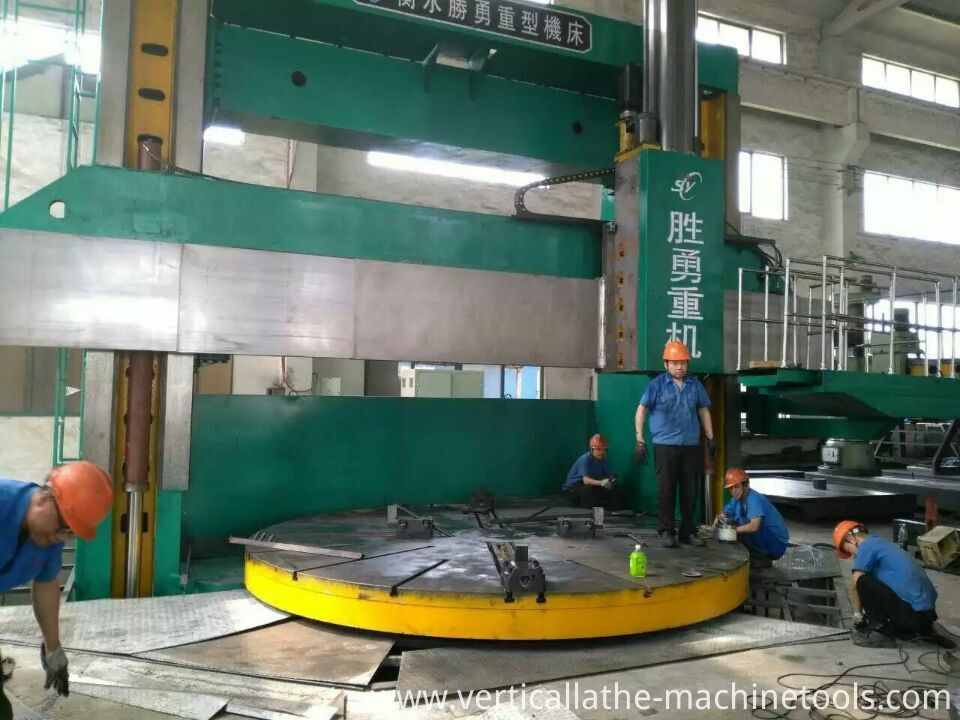 Product Categories : Vertical Turning Lathe VTL Machine