Cnc Vertical Lathe machinery can achieve strong turning ,suitable for high-speed steel, carbide and ceramic cutting tools, turning all kinds of ferrous metals, non-ferrous metals and some non-metallic materials of the workpiece.CNC vertical lathe machinery can complete the rough, fine inside and outside the cylindrical surface, inside and outside the conical surface, cutting, threading and other processes. Vertical Lathes machinery has the characteristics of high accuracy, large rigidity, long service life, good seismic resistance and suitable for cutting.
Features of CNC Vertical lathe machinery:
1 Columns, connecting beams and table base make ups frame structure, So vertical lathe machinery has strong rigidity and can bear larger cutting load.
2 The table spindle adopts the high precision adjustable radial clearance double row short cylindrical roller bearing centering, the axial use constant current hydrostatic guide rail,so that vertical lathe machinery has a static and dynamic stiffness, small thermal deformation.
3 Main drive of vertical lathe machinery has AC motor drive, and the speed range of the worktable is achieved by the 16 spindle speed change mechanism.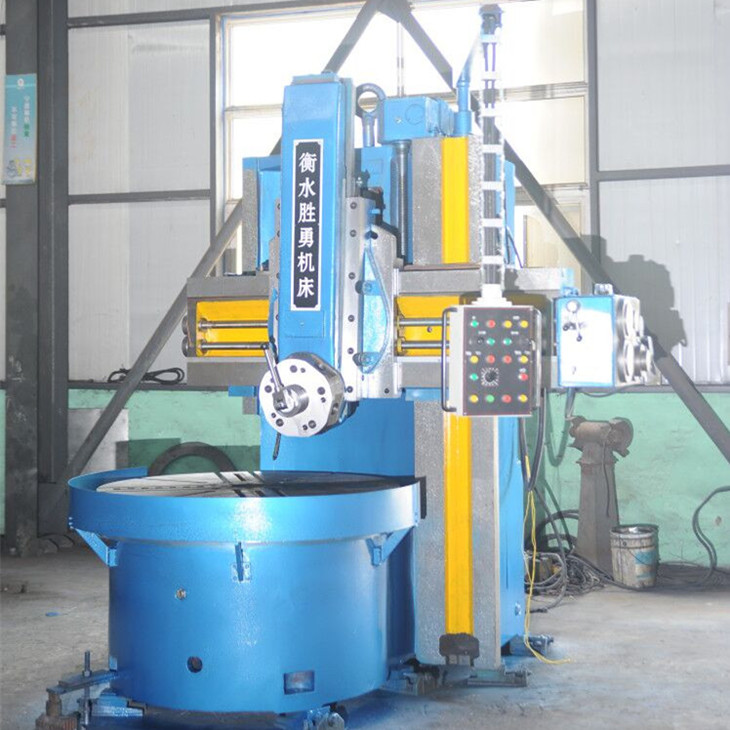 Technical specification of Heavy cnc vertical lathe machinery CK5125
1 Table diameter 2300 mm
2 Maximum turning diameter 2500 mm
3 Maximum height of workpiece 1350 mm
4 Maximum weight of workpiece 10 t
5 Speed change of table 2.5-80 r/min
6 Rotation speed of work table 16
7 Feed rates 0-1000 mm/min
8 Step stepless
9 Horizontal travel of tool post 1600 mm
Vertical travel of tool post 915 mm
10 Horizontal travel of side cutter bar 750 mm
Vertical travel of side cutter bar 1100 mm
11 Crossrail travel 850 mm
12 Maximum section scale of tool bar 35×45 mm
13 Power of main motor 45 kw
revolutions 1470r/min
14 Power of Feed motor 1.3/1.7 kw
Revolutions 940/1440 r/min
15 Rapid travelling speed of tool post 2000 mm/min
16 Machine weight 23 t
17 Overall dimensions(L×W×H) 3450×3430×4100 mm
Recommend heavy duty single column and double column vertical lathes machinery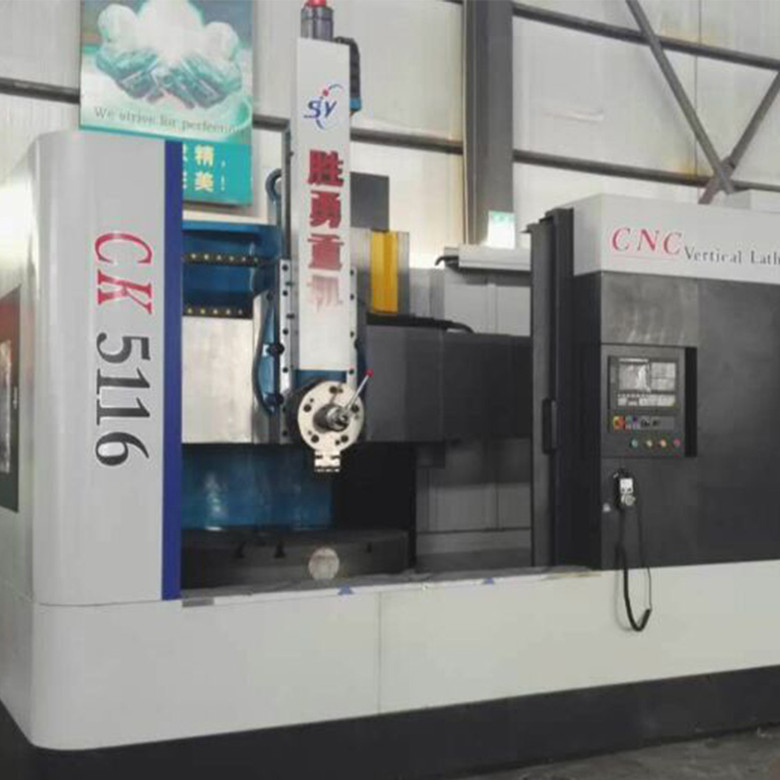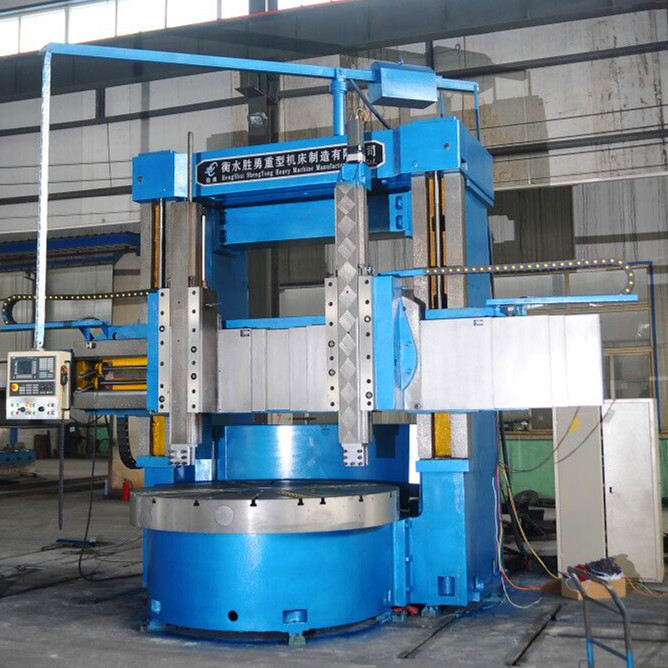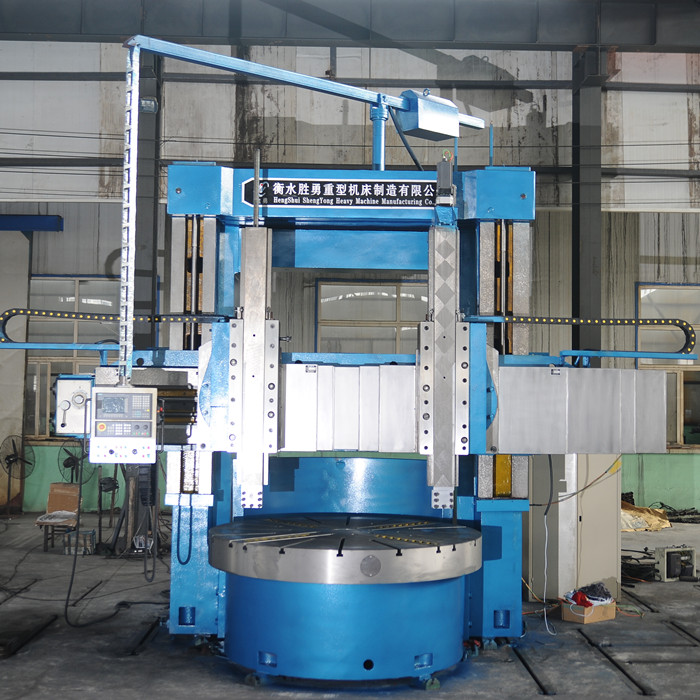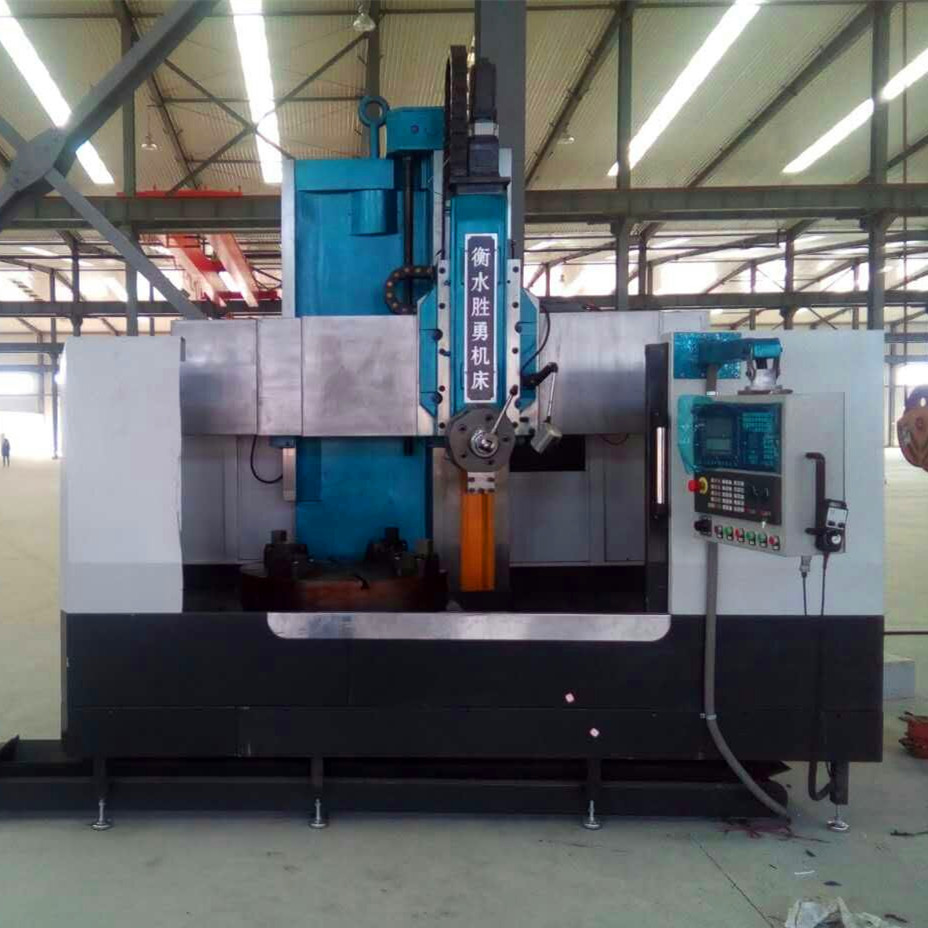 Product Categories : Vertical Turning Lathe VTL Machine