CNC VTL Lathes are designed on the basis of CA51 series mechanical vertical lathe with high rigidity, high precision and high reliability.This series of CNC Vertical Turning Lathes can simultaneously control the X, Z two-axis movement. You can process ferrous metals, nonferrous metals and some non-metallic parts on Vertical Turning Lathe Machine. CNC vertical turning lathes can realize two axis linkage, cutting cylindrical surface, cone surface, arc surface and any combination surface.
CNC vertical turning lathes can be divided into single column cnc vtl and double column cnc vtl.CNC vertical turning lathes are widely used in metallurgical machinery, chemical machinery, power generation equipment and other industries of mechanical processing.Single column cnc vtl and double column cnc vtl can process rough, fine parts of the workpiece, turn cylindrical surface,inner hole,end surface and inside and outside conical.
CNC single column vtl main parts are made of high quality materials.The hydraulic, electrical, electronic components use well-known international and domestic manufacturers. Double column cnc vtl also has a perfect hydraulic device, lubrication devices and electronic equipment.Various parts have a reliable security protection to prevent misuse or accident caused by damage.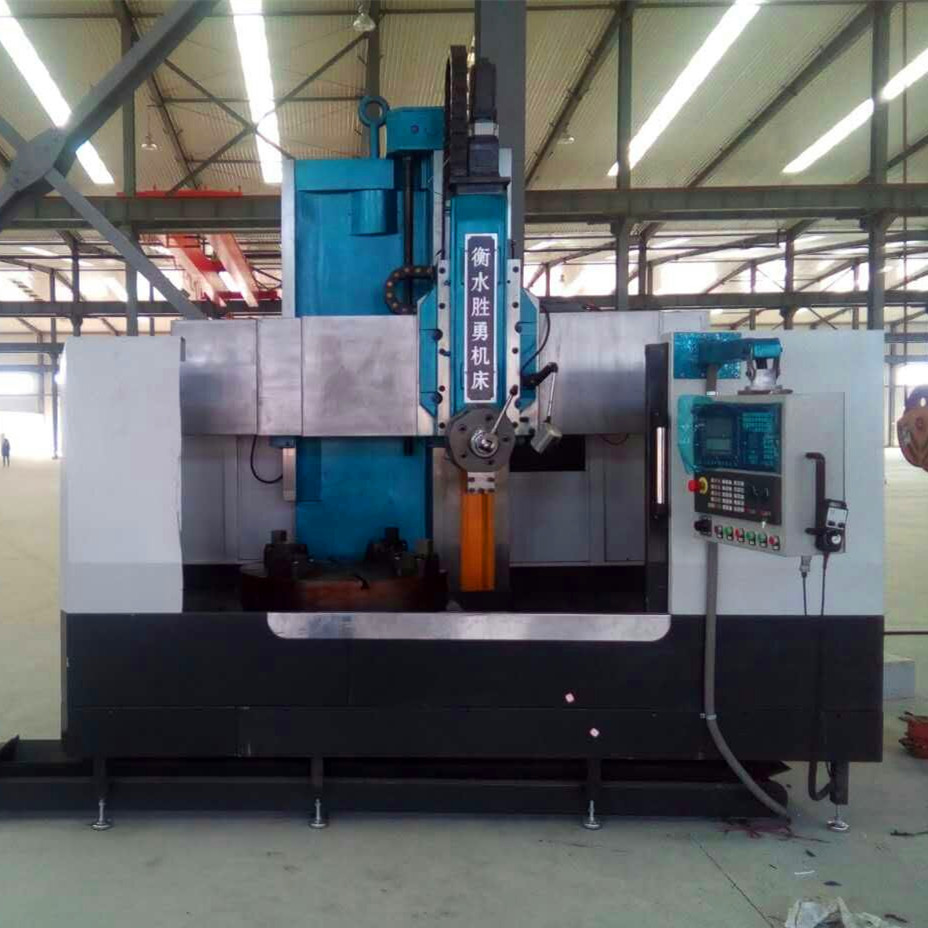 Technical specification of single column cnc vtl CK5118
1 Table diameter 1400 mm
2 Maximum turning diameter 1800 mm
3 Maximum height of workpiece 1000 mm
4 Maximum weight of workpiece 5 t
5 Speed change of table 5-160 r/min
6 Rotation speed of work table 16
7 Feed rates 0-1000 mm/min
8 Step stepless
9 Horizontal travel of tool post 1000 mm
Vertical travel of tool post 800 mm
10 Horizontal travel of side cutter bar 630 mm
Vertical travel of side cutter bar 900 mm
11 Crossrail travel 650 mm
12 Maximum section scale of tool bar 30×40 mm
13 Power of main motor 30 kw
revolutions 1470 r/min
14 Power of Feed motor 1.3/1.7 kw
Revolutions 940/1440 r/min
15 Rapid travelling speed of tool post 2000 mm/min
16 Machine weight 17.5 t
17 Overall dimensions(L×W×H) 2900×2900×3800mm
Recommend single column cnc vtl and double column cnc vtl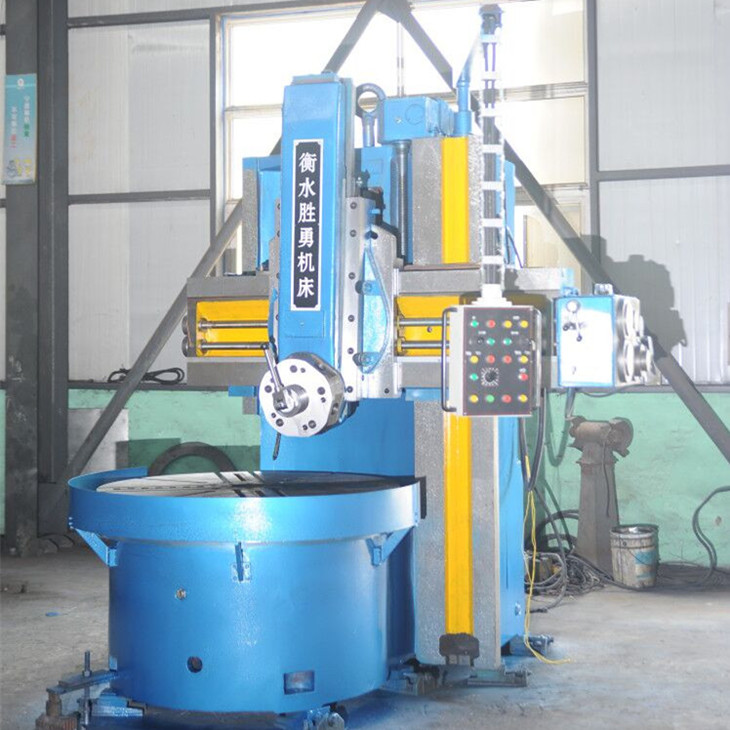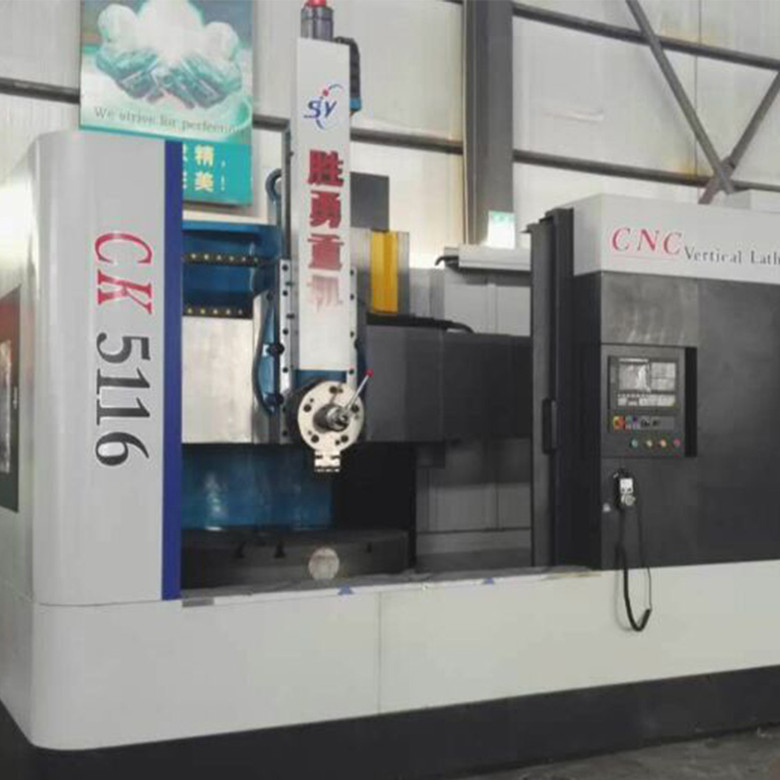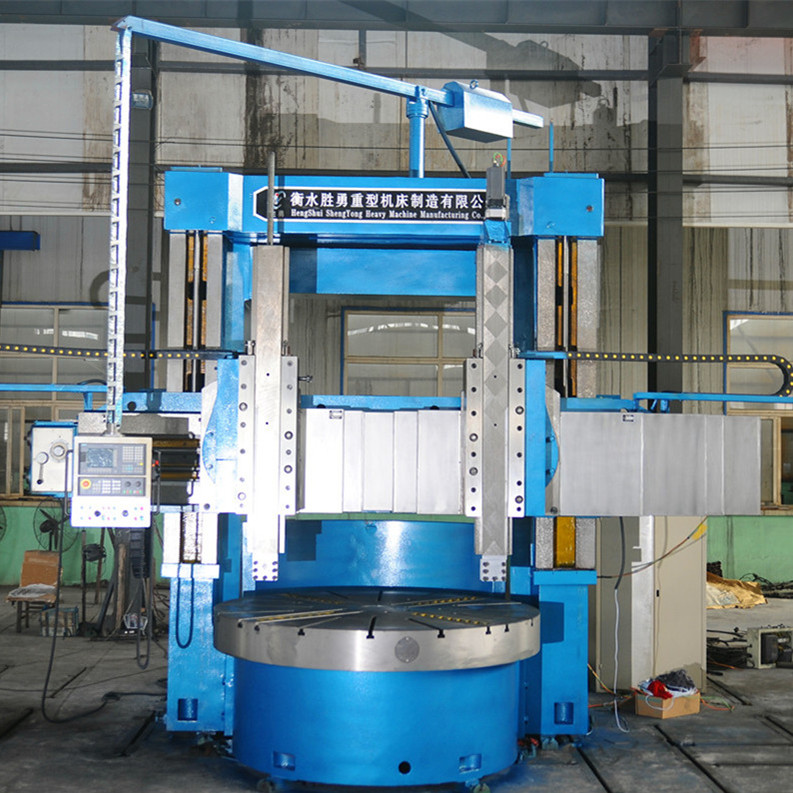 Product Categories : Vertical Turning Lathe VTL Machine