High class 2 axis CNC Vertical Turret Lathe machine is designed for the roughing and finishing machining of black metal and non-ferrous metals with high-speed steel and carbide cutting tools. 2 axis cnc Vertical Turret Lathe machine is made up of lathe bed ,table base, table, crossbeam, compound rest, side head case, feeding case and main drive gear box. It has the following features:
1 High-precision rolling bears are fixed in the worktable guides.
2 Heavy column design and hardened guideways for cross traverse and side support give this machine the proper rigidity to support its power.
3 All the casting adopt high quality resin sand casting process after aging treatment.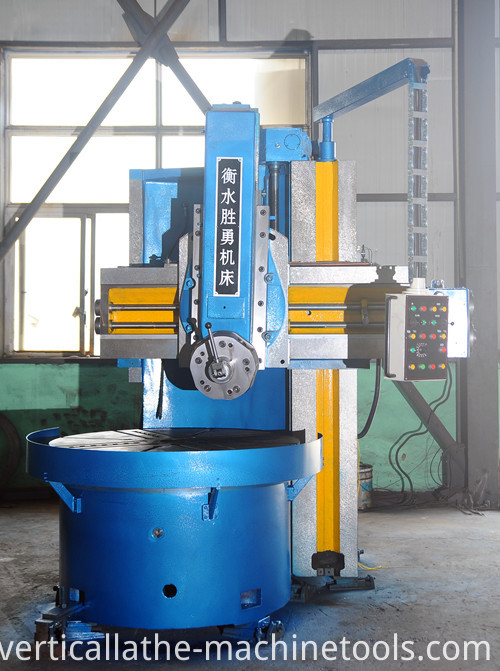 Technical specification of 2 axis cnc vertical turret Lathe Machine CK5112
1 Table diameter 1000 mm
2 Maximum turning diameter 1250 mm
3 Maximum height of workpiece 1000 mm
4 Maximum weight of workpiece 3.2 t
5 Speed change of table 6.3-200 r/min
6 Rotation speed of work table 16
7 Feed rates 0-1000 mm/min
8 Step stepless
9 Horizontal travel of tool post 700 mm
Vertical travel of tool post 650 mm
10 Horizontal travel of side cutter bar 600 mm
Vertical travel of side cutter bar 800 mm
11 Crossrail travel 500 mm
12 Maximum section scale of tool bar 30×40 mm
13 Power of main motor 22 kw
revolutions 1470 r/min
14 Power of Feed motor 1.3/1.7 kw
Revolutions 940/1440 r/min
15 Rapid travelling speed of tool post 2000 mm/min
16 Machine weight 9.5 t
17 Overall dimensions(L×W×H) 2460×2380×3000 mm
Parts of 2 axis cnc vertical turret lathe machine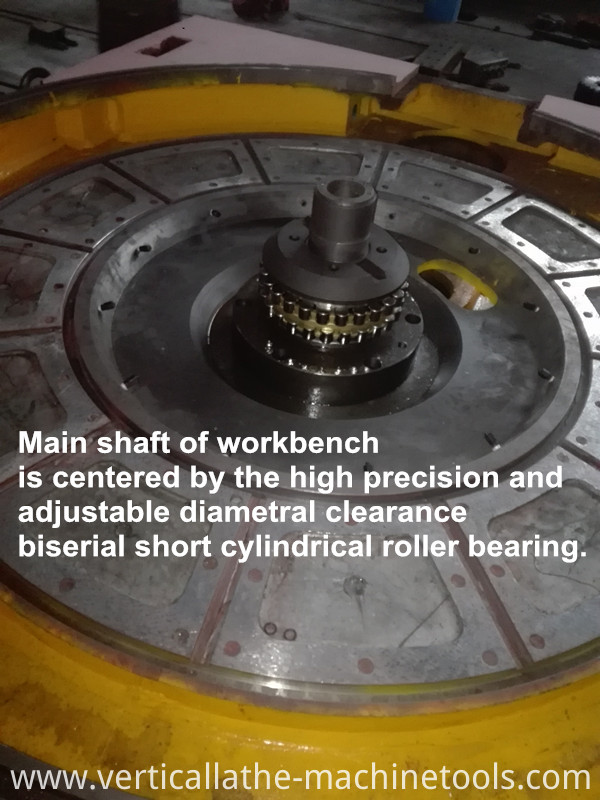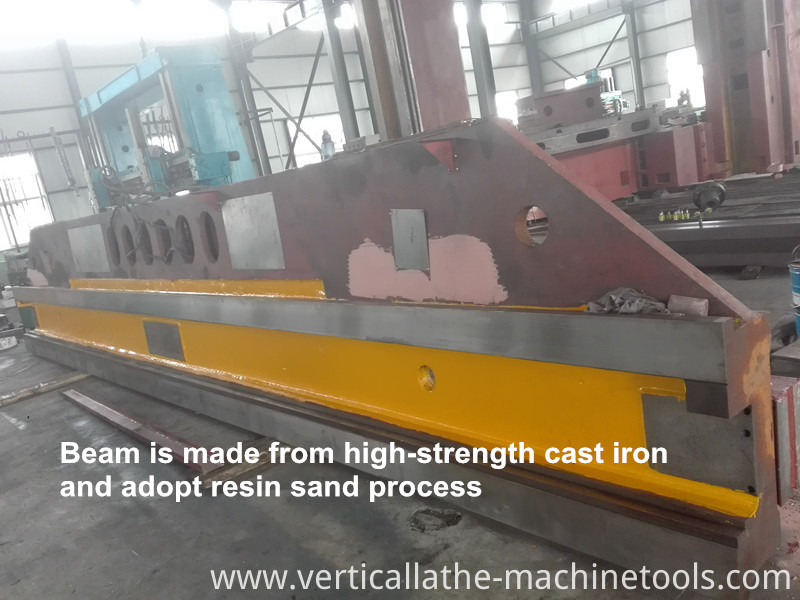 Recommend 2 axis cnc vertical turret lathe machine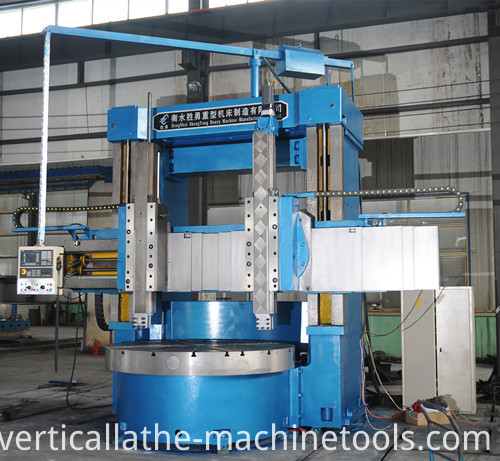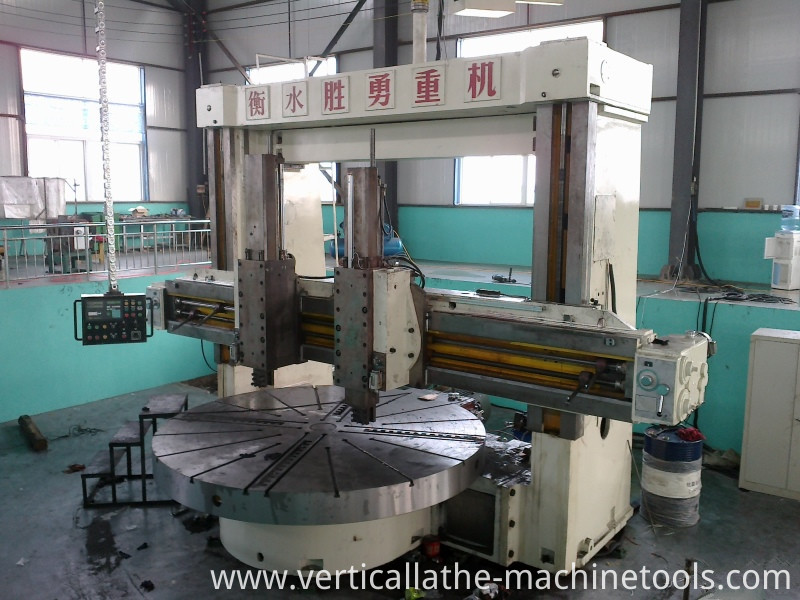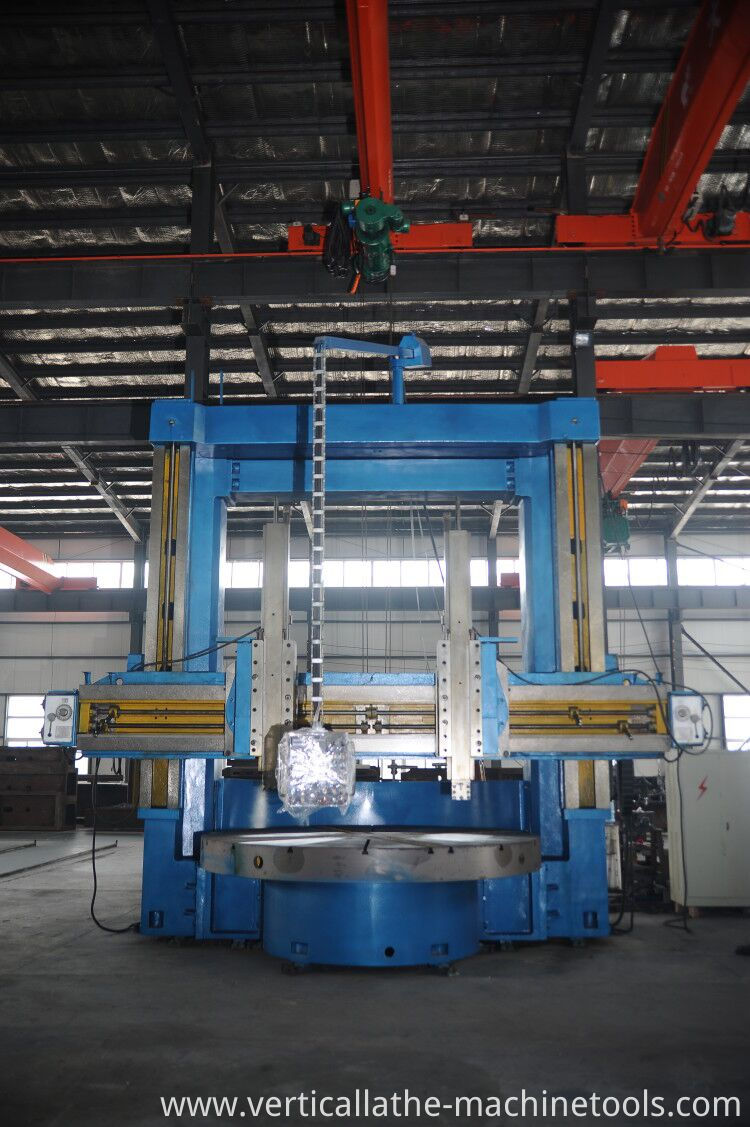 Product Categories : Vertical Turret Lathes