Vertical CNC turret Lathe Machine is fixed column two-axis linkage mechanical processing equipment. The vertical cnc turret lathe machine has the basic function of turning outer circle, end face,drilling,tapping and so on. It will has high precision of machining parts and is suitable for the processing of large, heavy and irregular shaped workpieces. This series of Vertical Turret Lathe machine tools uses modular design. It can provide special features according to different requirements.
Features of Vertical CNC turret lathe machine
1 Vertical turret lathe adopts the fixed column base, the large section of rectangular sliding rail, The structure can give full play to the advantages of high rigidity and large processing range.
2 Base, saddle, column and main box adopt high-strength cast iron.
3 High precision ball screw is good rigidity and high precision.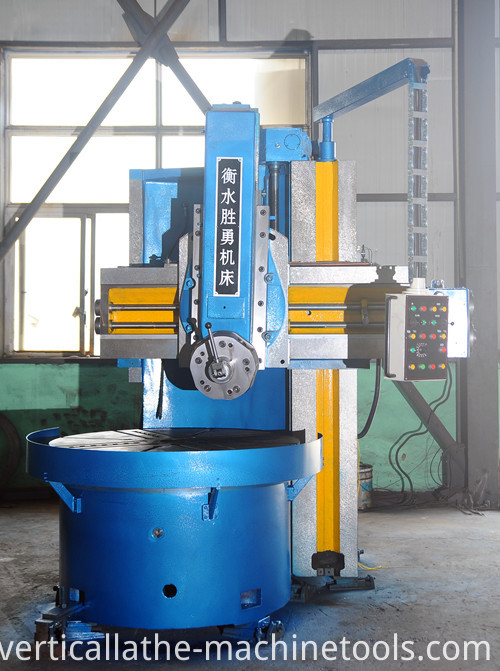 Technical specification of vertical cnc turret lathe machine C5118
1 Table diameter 1400 mm
2 Maximum turning diameter 1800 mm
3 Maximum height of workpiece 1000 mm
4 Maximum weight of workpiece 5 t
5 Speed change of table 5-160 r/min
6 Working table Step of rotation speed 16
7 Feed rates 0.8-86 mm/min
8 Step 12 step
9 Horizontal travel of tool post 1000 mm
Vertical travel of tool post 800 mm
10 Horizontal travel of side cutter bar 630 mm
Vertical travel of side cutter bar 900 mm
11 Crossrail travel 650 mm
12 Maximum section scale of tool bar 30×40 mm
13 Power of main motor 30 kw
revolutions 1470 r/min
14 Power of Feed motor 1.3/1.7 kw
Revolutions 940/1440 r/min
15 Machine weight 17.5 t
16 Overall dimensions(L×W×H) 2900×2900×3800 mm
Recommend other vertical cnc turret lathe machine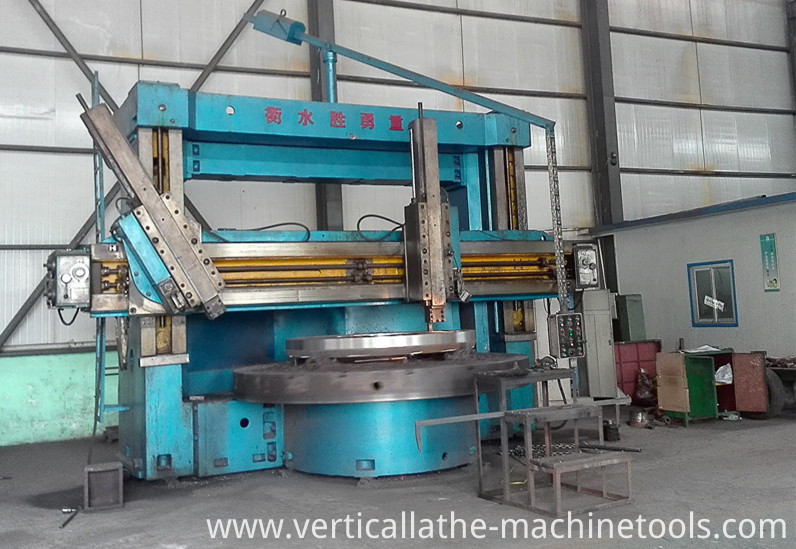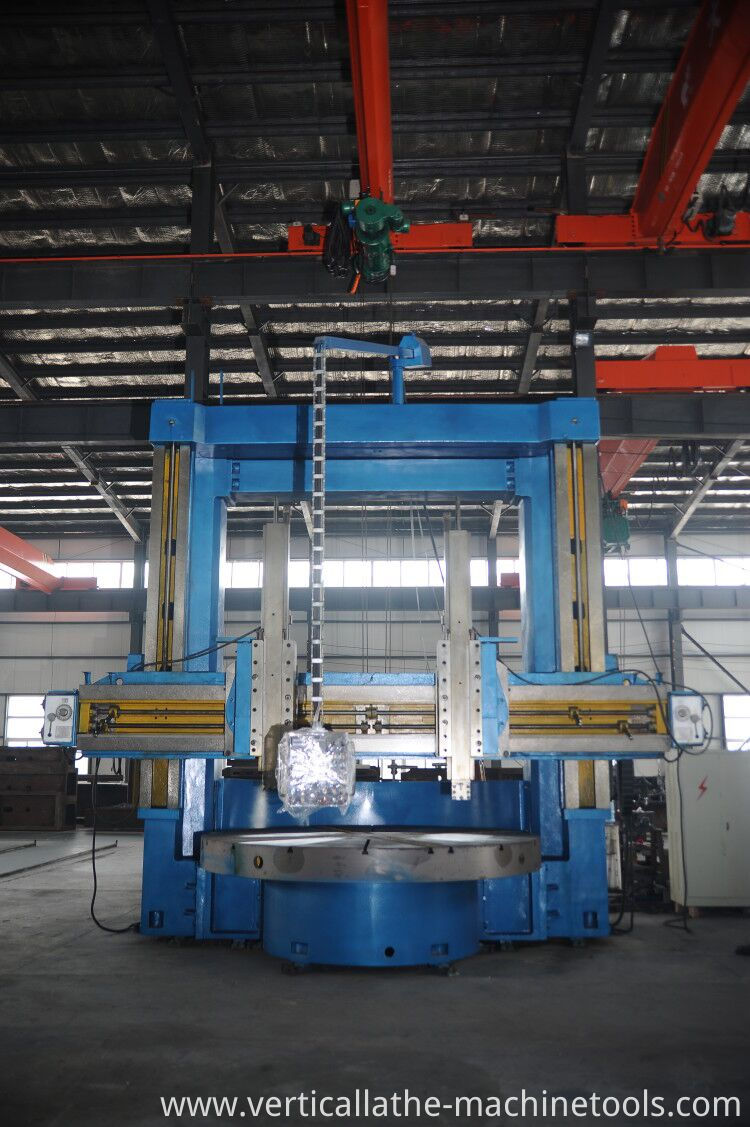 Product Categories : Vertical Turret Lathes