Vertical Turning Lathe VTL Machine refers to vertical lathe. Usually, processing large diameter, short length large workpiece, heavy duty workpiece can choose vertical lathe as a choice. We can offer large Vertical Lathe Machine sale and small Lathe Machine sale. The large vertical lathe machine is made into double column,while small lathe machine sale is made into double column.
Main features of small vertical lathe machine sale is as follows:
1 worktable is in horizontal plane.
2 It is easy to install and adjust workpiece.
3 Table is supported by guideway with good rigidity.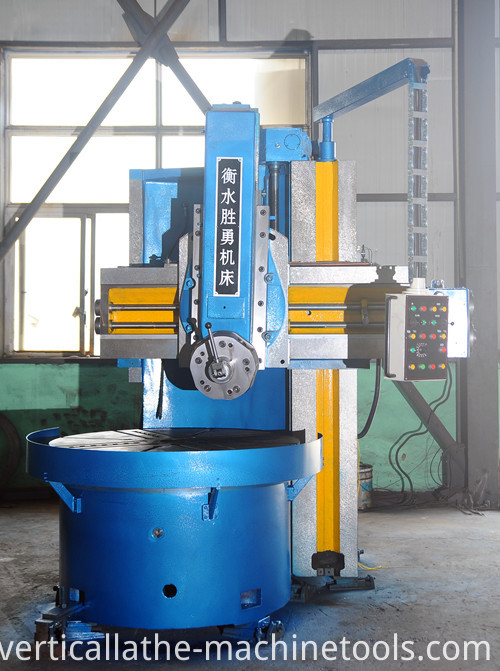 Technical specification of Small CNC Vertical Lathe Machine sale CK5125
1 Table diameter 2300 mm
2 Maximum turning diameter 2500 mm
3 Maximum height of workpiece 1350 mm
4 Maximum weight of workpiece 10 t
5 Speed change of table 2.5-80 r/min
6 Rotation speed of work table 16
7 Feed rates 0-1000 mm/min
8 Step stepless
9 Horizontal travel of tool post 1600 mm
Vertical travel of tool post 915 mm
10 Horizontal travel of side cutter bar 750 mm
Vertical travel of side cutter bar 1100 mm
11 Crossrail travel 850 mm
12 Maximum section scale of tool bar 35×45 mm
13 Power of main motor 45 kw
revolutions 1470r/min
14 Power of Feed motor 1.3/1.7 kw
Revolutions 940/1440 r/min
15 Rapid travelling speed of tool post 2000 mm/min
16 Machine weight 23 t
17 Overall dimensions(L×W×H) 3450×3430×4100 mm
Parts of Small Cnc Vertical Lathe machine sale CK5125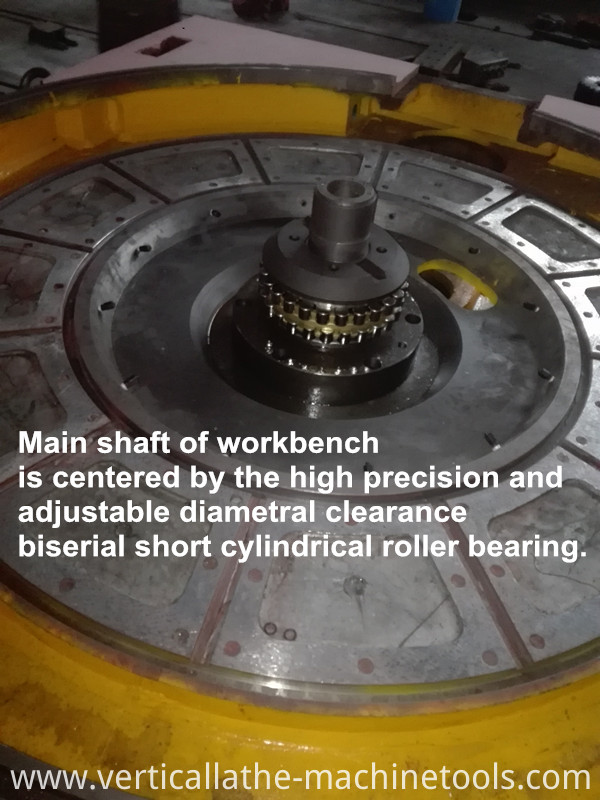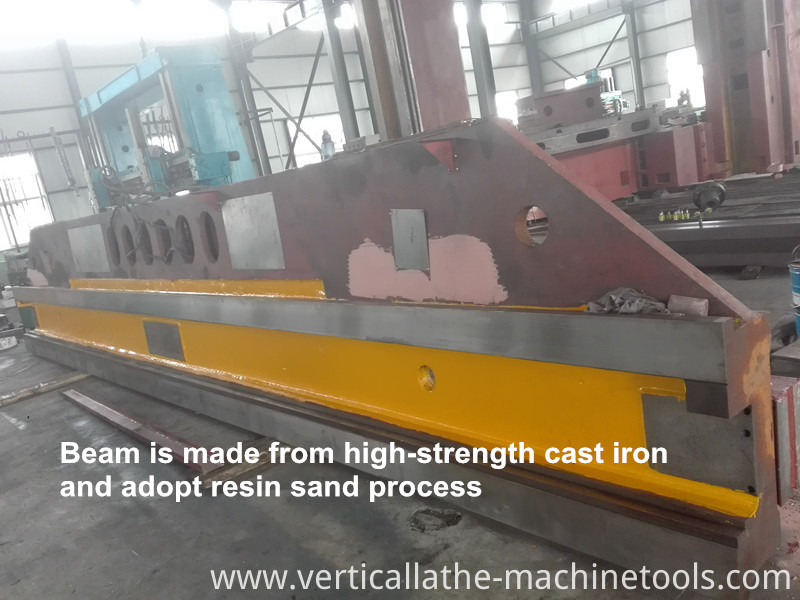 Workshop of CNC Lathe Machine sale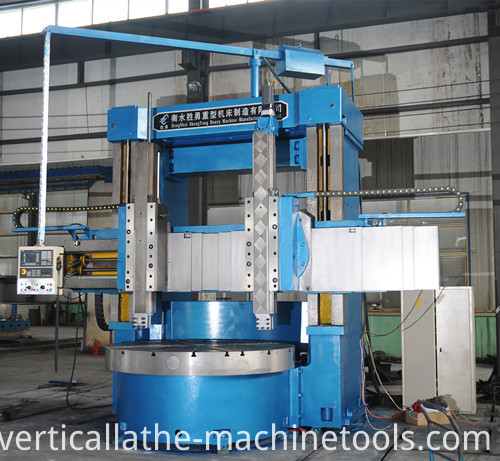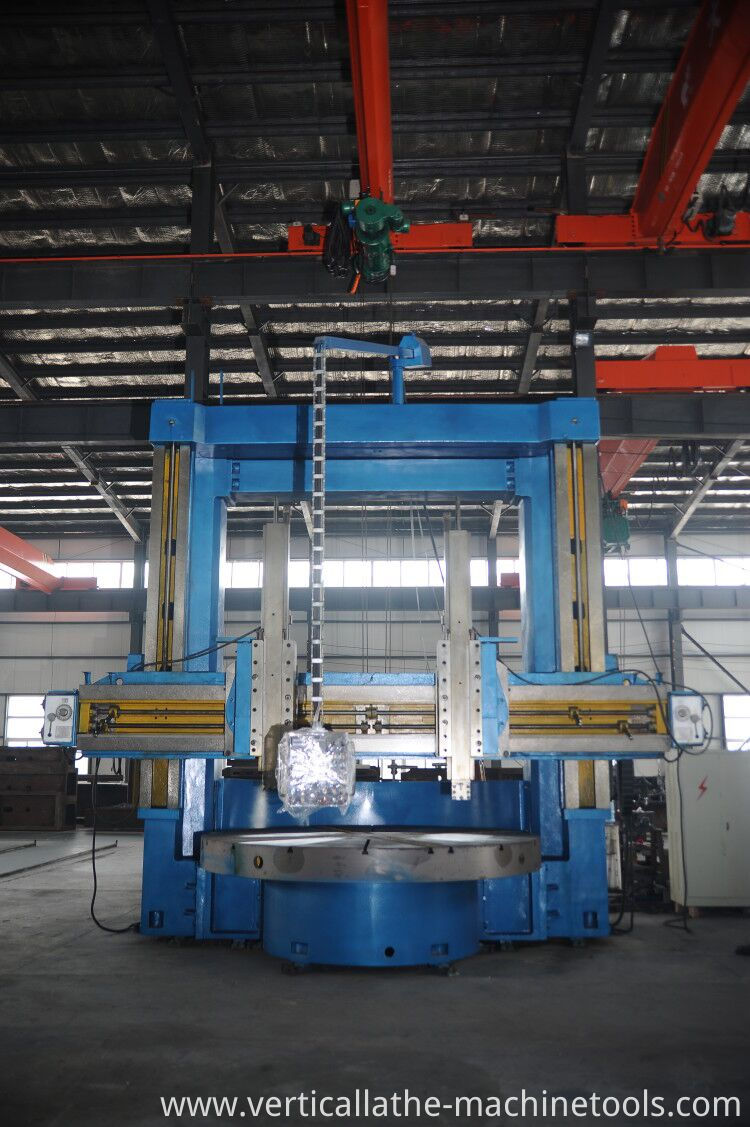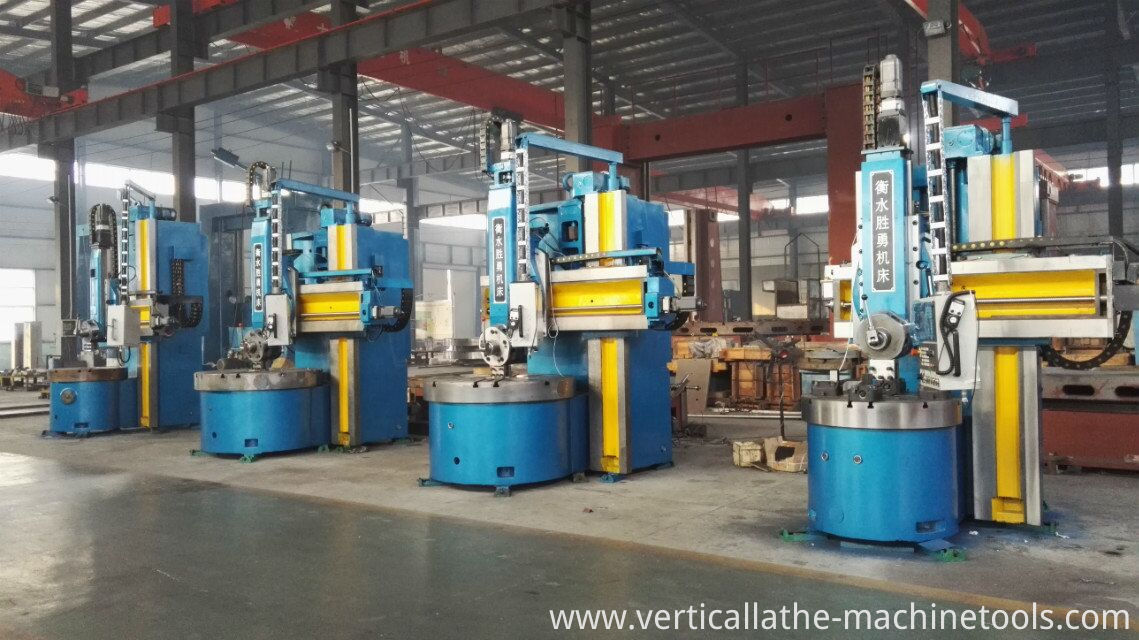 Product Categories : Vertical Turret Lathes