Manual Vertical Turning Lathe VTL Machine is a kind of Lathe Machine, apply to a variety of small and medium-sized ring parts, shells and flanges and other parts of circumcircle, outer cone, bore, cone surface. Single column Vertical Lathe Machine can also process a variety of disc-shaped parts.
Advantage of Manual Vertical Turning Lathe vtl machine specifications
1 The main transmission of the lathe is driven by main motor,and realizes the rotation speed range of the table through decelerating mechanism.
2 VTL machine specifications adopts high quality casting iron,a super rigid machine with big machining capacities,stable structure and high machining efficiency.
3 Columns, base adopts large size box layout, supporting overweight cutting.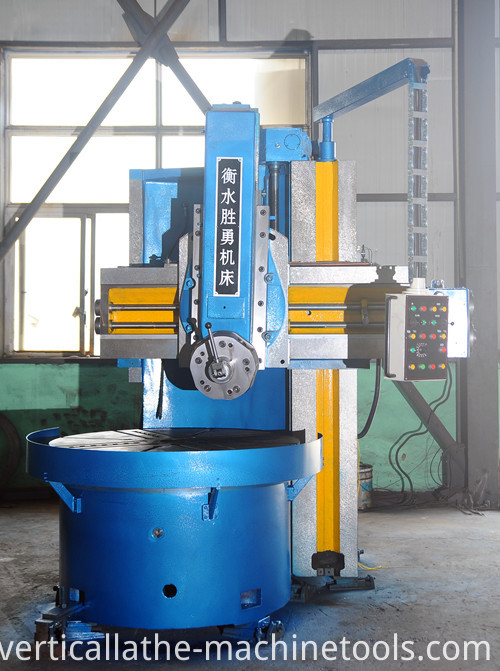 Technical specification of Manual vertical turning lathe vtl machine CK5126
1 Table diameter 2300mm
2 Maximum turning diameter 2600mm
3 Maximum Height of workpiece 1300mm
4 Maximum Weight of workpiece 10 t
5 Speed range of table 2.5-80 r/min
6 rotation speed of work table 16
7 Range of feed rates 0-1000 mm/min
8 Step stepless
9 horizontal travel of vertical slide 1600 mm
Vertical travel of vertical slide 915 mm
10 Horizontal travel of side tool post 750 mm
Vertical travel of side tool post 900 mm
11 Crossrail travel 850 mm
12 Maximum size of tool bar section 35×45 mm
13 Power of main motor 37 kw
Rotating Speed 1470r/min
14 Power of feed motor 1.3/1.7 kw
Rotating Speed 940/1440 r/min
15 Rapid travelling speed of tool post 2000 mm/min
16 Machine weight(Approx) 19.5 t
17 Overall dimensions(L ×W×H) 3450x3430x4100mm
Parts of Manual vertical turning lathe vtl machine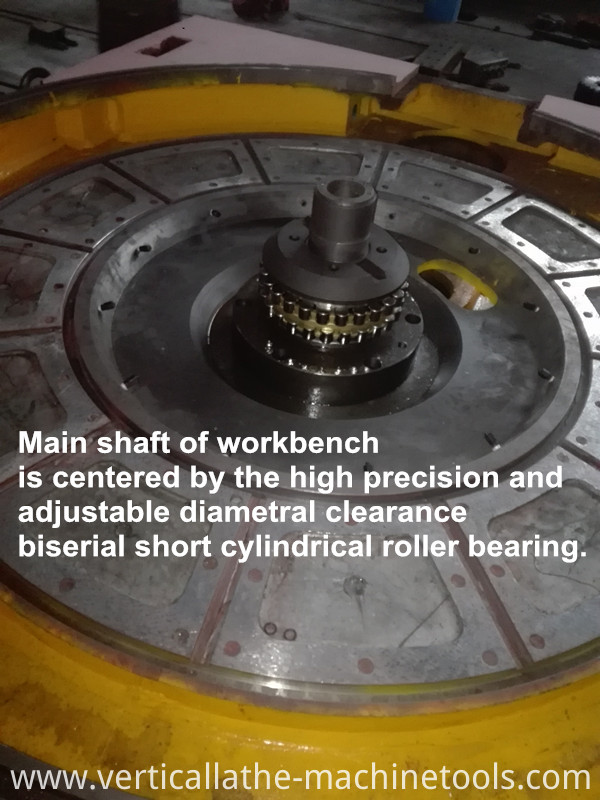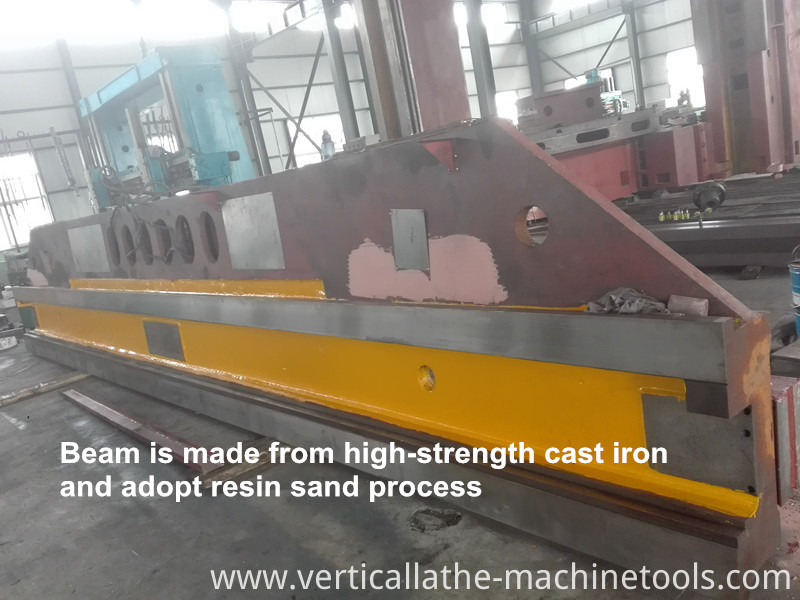 Manual vertical turning lathe vtl machine shop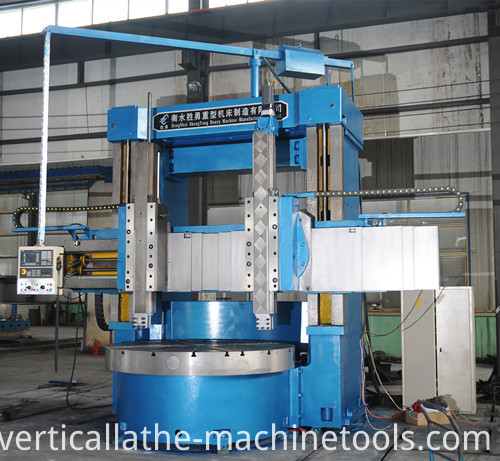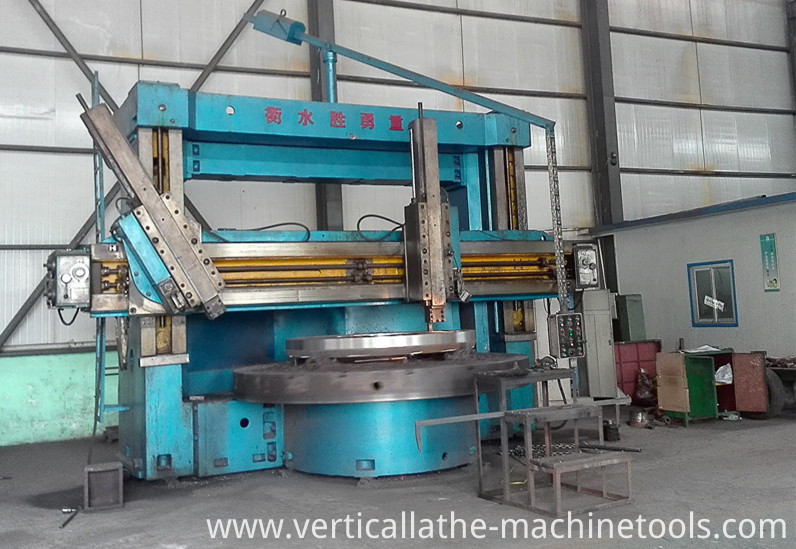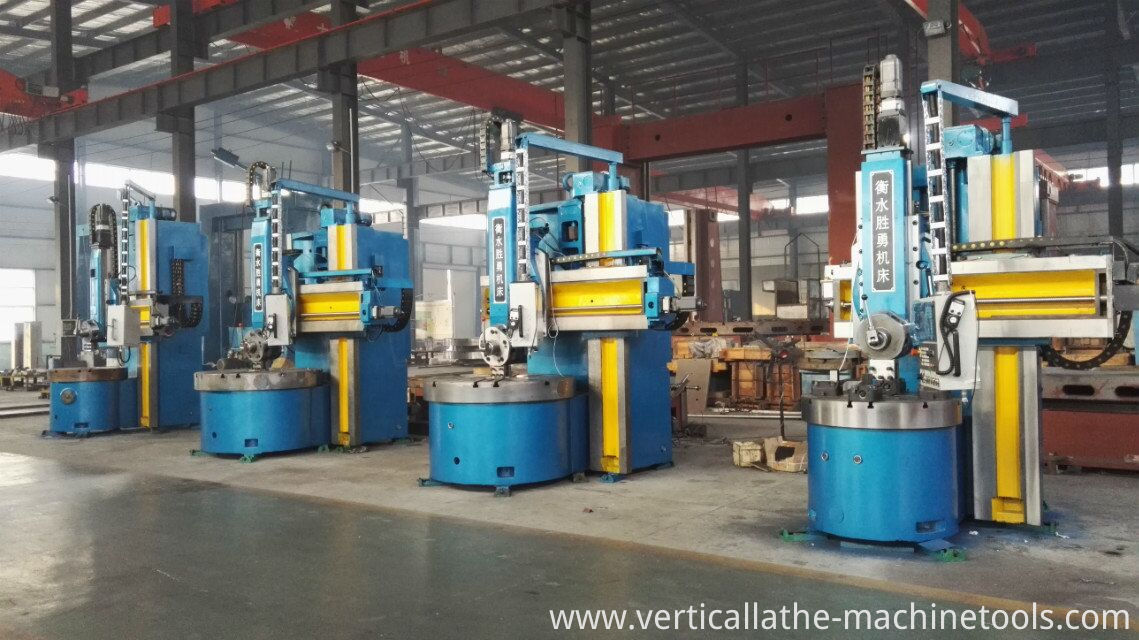 Product Categories : Vertical Turret Lathes