CK series of single column vertical lathe is a newly developed gantry frame vertical lathe working equipment . The kind of vertical lathe woking equipment is easy to operate and widely used, can be turning inside and outside the cylinder, cone and plane surface, for the cast iron and non-ferrous metal parts.
This series of Vertical Lathes working tools is based on the advanced design and technology at home and abroad, based on our latest design concept, used for metallurgical, mining machinery, motor, turbine, aviation and general machinery industry,
1The table is thermal symmetric structure, spindle with high precision adjustable radial clearance of double row cylindrical roller bearing.
2The column is mounted on the base of table, with high stiffness, high vibration resistance ability.
3 Cnc Vertical Lathe working tool casting adopt resin sand casting process, casting has been through aging treatment.
Vertical lathe working C5118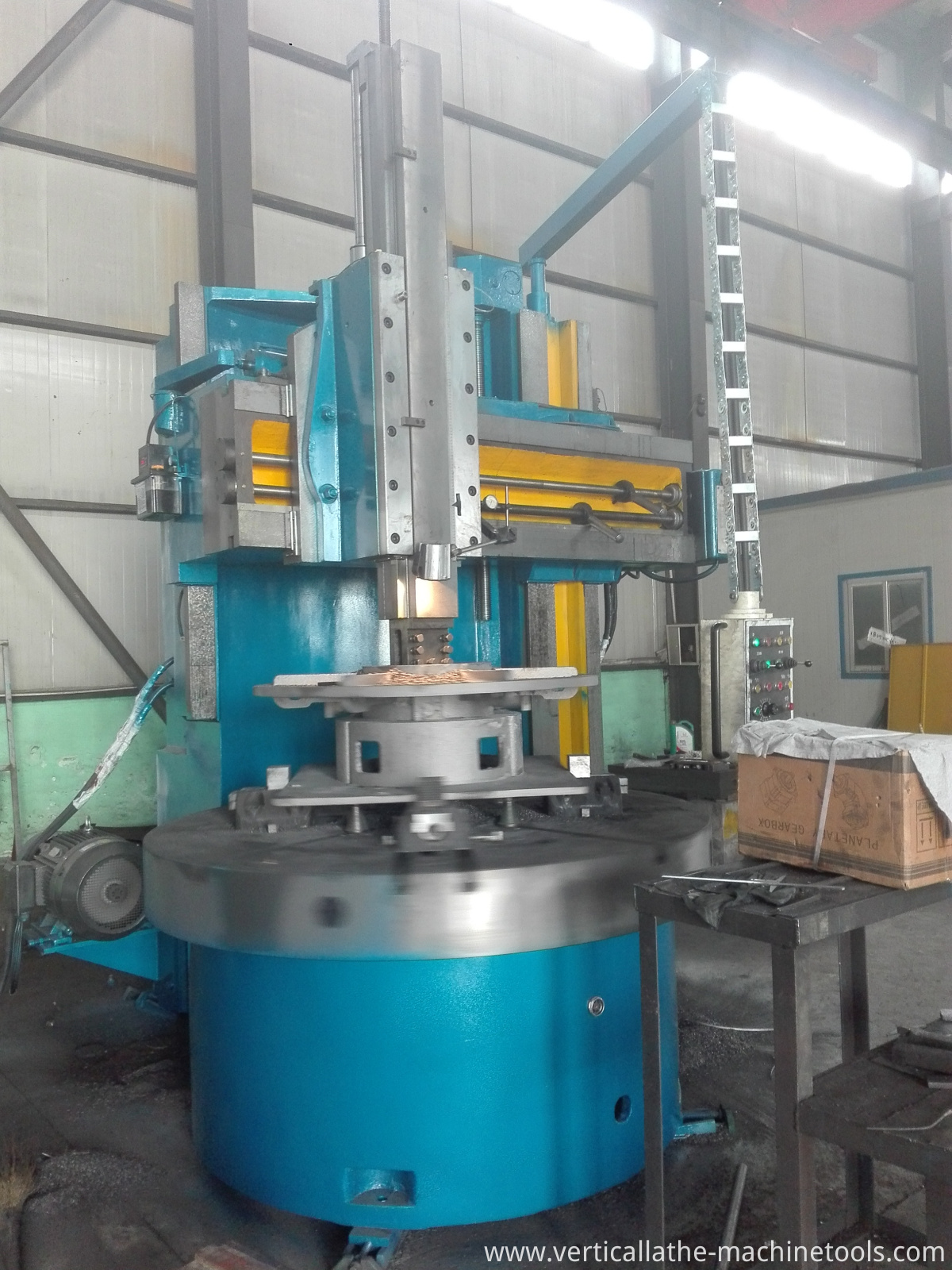 Technical specification of vertical lathe working equipment C5118
1 Table diameter 1400 mm
2 Maximum turning diameter 1800 mm
3 Maximum height of workpiece 1000 mm
4 Maximum weight of workpiece 5 t
5 Speed change of table 5-160 r/min
6 Working table Step of rotation speed 16
7 Feed rates 0.8-86 mm/min
8 Step 12 step
9 Horizontal travel of tool post 1000 mm
Vertical travel of tool post 800 mm
10 Horizontal travel of side cutter bar 630 mm
Vertical travel of side cutter bar 900 mm
11 Crossrail travel 650 mm
12 Maximum section scale of tool bar 30×40 mm
13 Power of main motor 30 kw
revolutions 1470 r/min
14 Power of Feed motor 1.3/1.7 kw
Revolutions 940/1440 r/min
15 Machine weight 17.5 t
16 Overall dimensions(L×W×H) 2900×2900×3800 mm
Recommend CNC vertical lathe working equipment in stock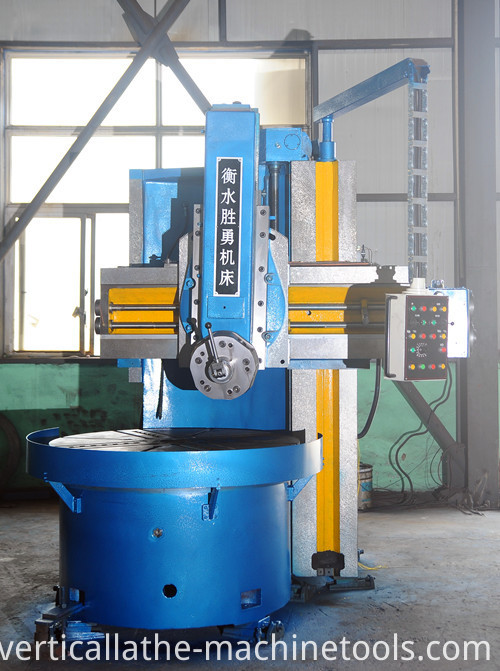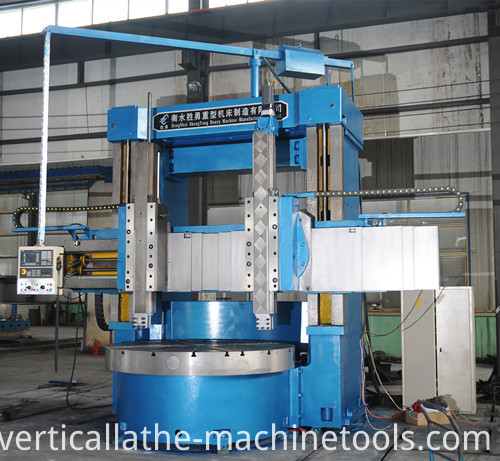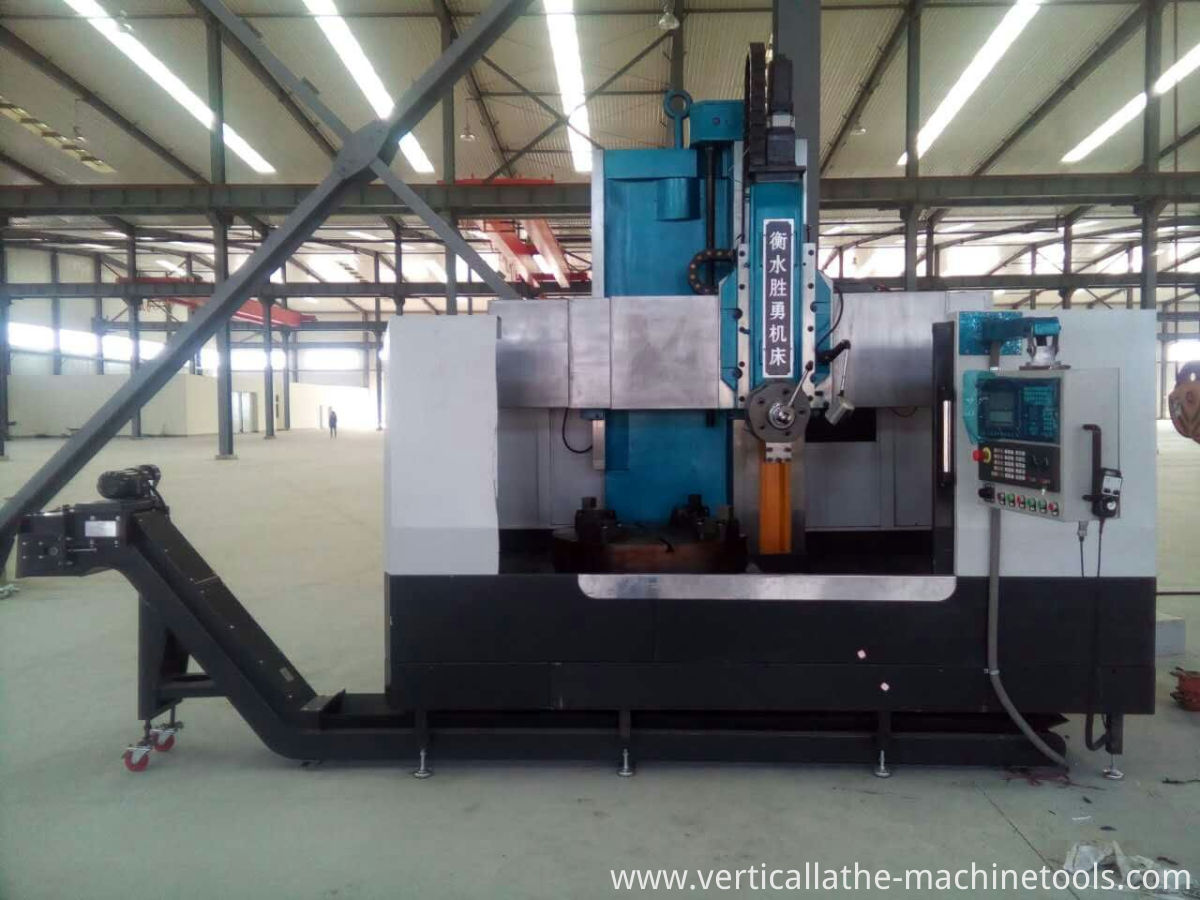 Product Categories : Vertical Turret Lathes