Where to buy vertical lathe vtl machine ? We can supply different vertical lathe type. Vertical lathe,including manual torno vertical and Cnc Vertical Lathe,is appropriate for steel and ceramic cutting implement, machining inner cylindrical surface and outer cylindrical surface, inner and outer cone-shaped surface, groove and plane surface of metal metals, nonferrous metals and a few non-metallic components.
The vertical lathe type can be applied to several industries like rubber machinery , mine machinery,,automobile producing ,aviation,construction and chemical machinery so on.
Advantage of manual torno vertical:
1 Working table uses hydrostatic guide way.
2 Convenient Centralized oil lubricating supplying
3 Castings are made of HT250 grey cast iron (ram is made of ductile iron) which is treated with artificial heat ageing, high-quality processing and improved assembly process.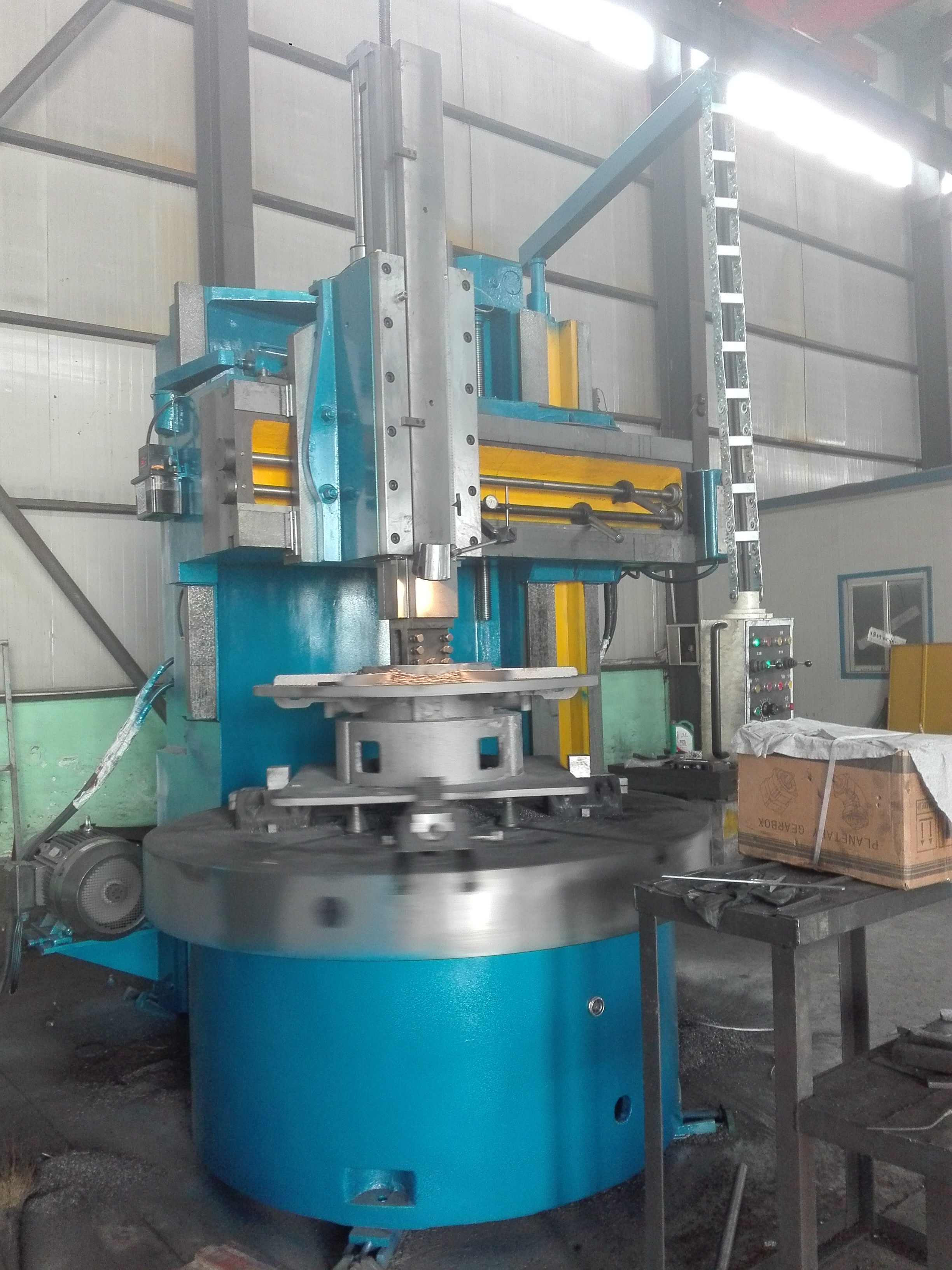 Technical specification of Cheap manual torno vertical for sale C5112
1 Table diameter 1000 mm
2 Maximum turning diameter 1250 mm
3 Maximum height of workpiece 1000 mm
4 Maximum weight of workpiece 3.2 t
5 Speed change of table 6.3-200 r/min
6 Rotation speed of work table 16
7 Feed rates 0-1000 mm/min
8 Step stepless
9 Horizontal travel of tool post 700 mm
Vertical travel of tool post 650 mm
10 Horizontal travel of side cutter bar 600 mm
Vertical travel of side cutter bar 800 mm
11 Crossrail travel 500 mm
12 Maximum section scale of tool bar 30×40 mm
13 Power of main motor 22 kw
revolutions 1470 r/min
14 Power of Feed motor 1.3/1.7 kw
Revolutions 940/1440 r/min
15 Rapid travelling speed of tool post 2000 mm/min
16 Machine weight 9.5 t
17 Overall dimensions(L×W×H) 2460×2380×3000 mm
Different kinds of vertical lathe type in stock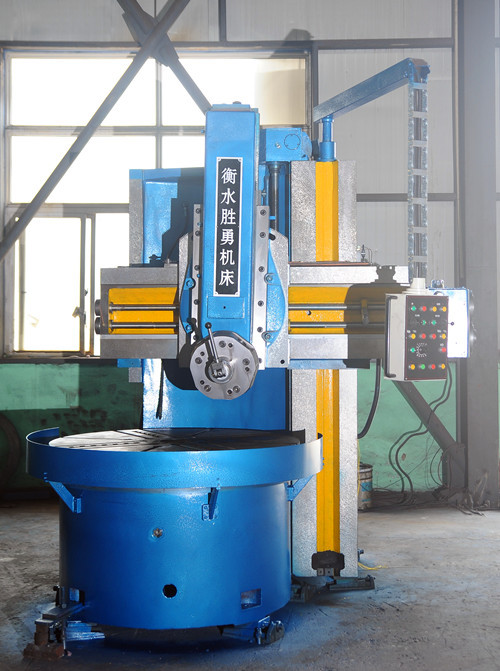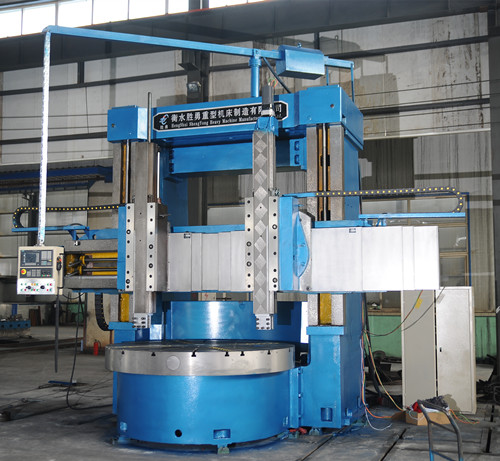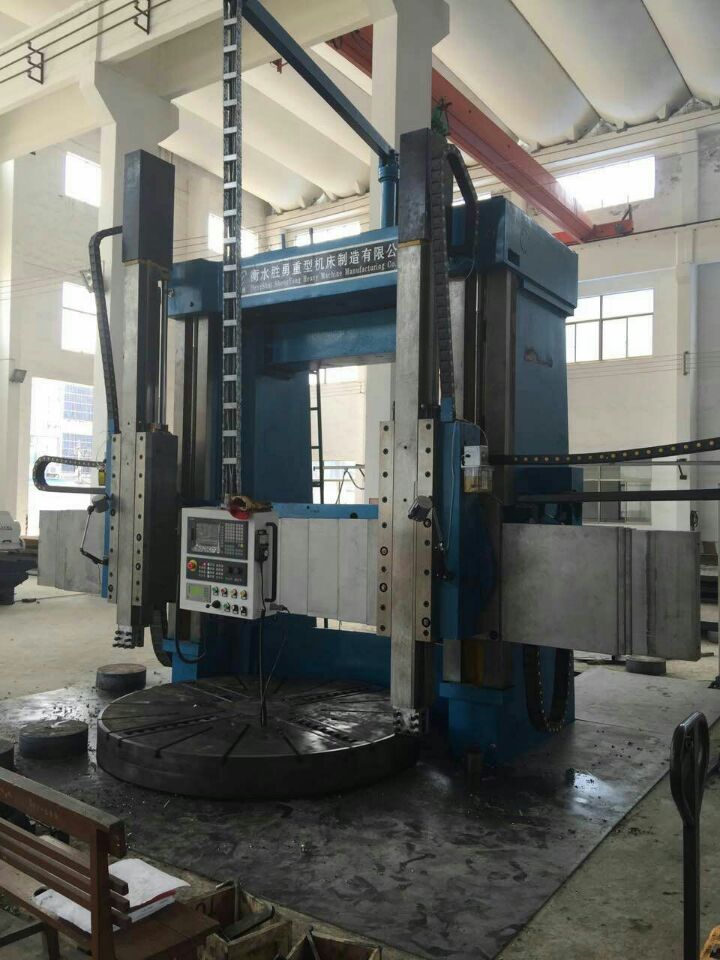 Product Categories : Vertical Turret Lathes