Single column and double column Vertical Lathes type has beautiful appearance, compact structure and convenient operation and maintenance.Vertical lathes details are applicable to processing internal and external cylindrical surface and the conical surface.
The vertical lathes type can be divided into cnc type and manual type. Cnc Vertical Lathe are controlled by PLC and the reliability is high.Especially cnc vertical lathe can achieve two axis linkage, cutting cylindrical surface, conical surface, circular arc surface and any combination surface.Vertical lathes details are composed of workbench and base, gantry, transmission, cross beam, knife holder, feed boxes and other parts.
Usually,manual vertical lathes type is equipped with a pentagonal knife, the side turret is equipped with a square knife, the two turrets are used to balance their own hydraulic pressure.Vertical Lathe Cnc type can choose Siemens or Fanuc as their CNC system.Vertical lathe CNC system has a linear interpolation, circular interpolation, tool compensation, clearance compensation and self-diagnosis function.Cnc vertical lathe is widely used in ring parts, shells and flanges and cnc vertical lathe is also widely used in the processing of various disc parts.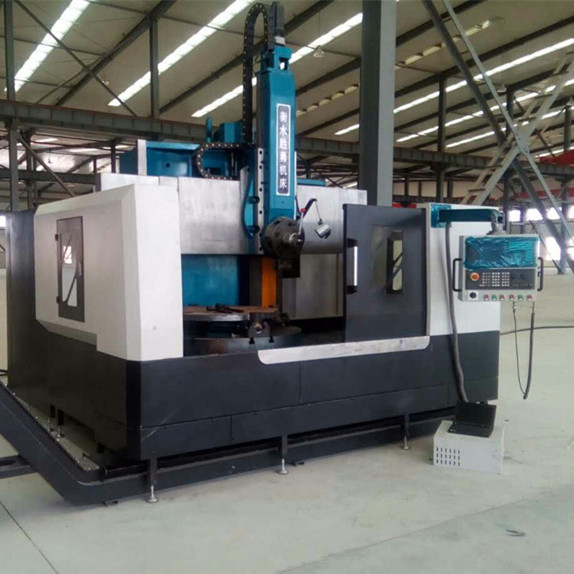 Technical specification of Vertical lathes details C5118
1 Table diameter 1400 mm
2 Maximum turning diameter 1800 mm
3 Maximum height of workpiece 1000 mm
4 Maximum weight of workpiece 5 t
5 Speed change of table 5-160 r/min
6 Working table Step of rotation speed 16
7 Feed rates 0.8-86 mm/min
8 Step 12 step
9 Horizontal travel of tool post 1000 mm
Vertical travel of tool post 800 mm
10 Horizontal travel of side cutter bar 630 mm
Vertical travel of side cutter bar 900 mm
11 Crossrail travel 650 mm
12 Maximum section scale of tool bar 30×40 mm
13 Power of main motor 30 kw
revolutions 1470 r/min
14 Power of Feed motor 1.3/1.7 kw
Revolutions 940/1440 r/min
15 Machine weight 17.5 t
16 Overall dimensions(L×W×H) 2900×2900×3800 mm
Recommend other vertical lathes information in stock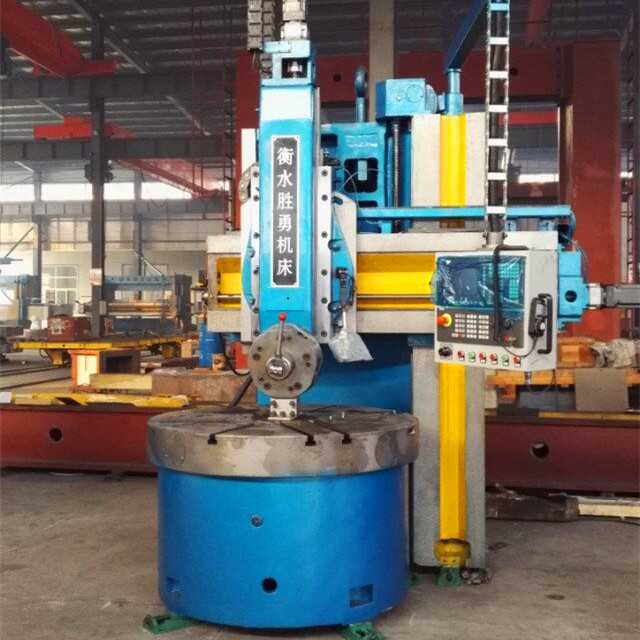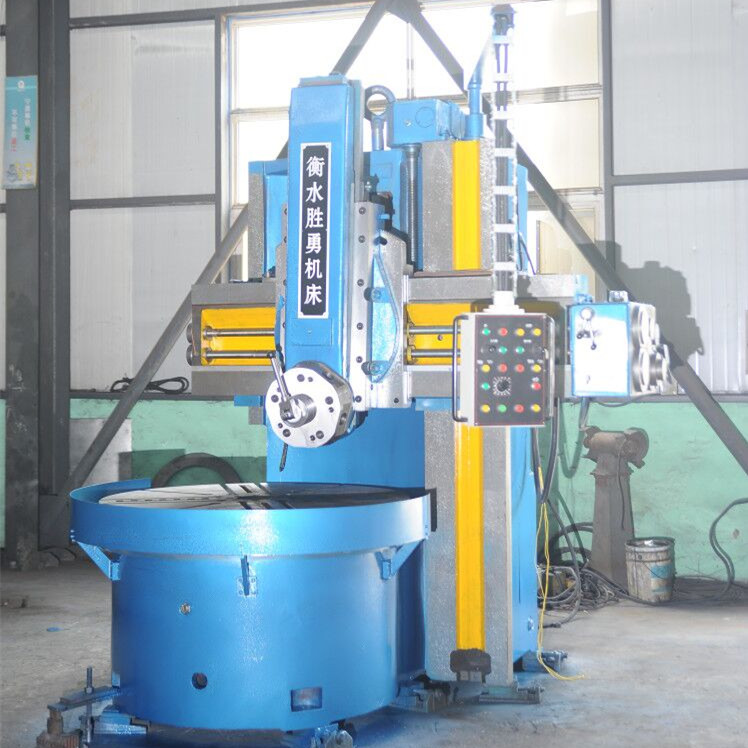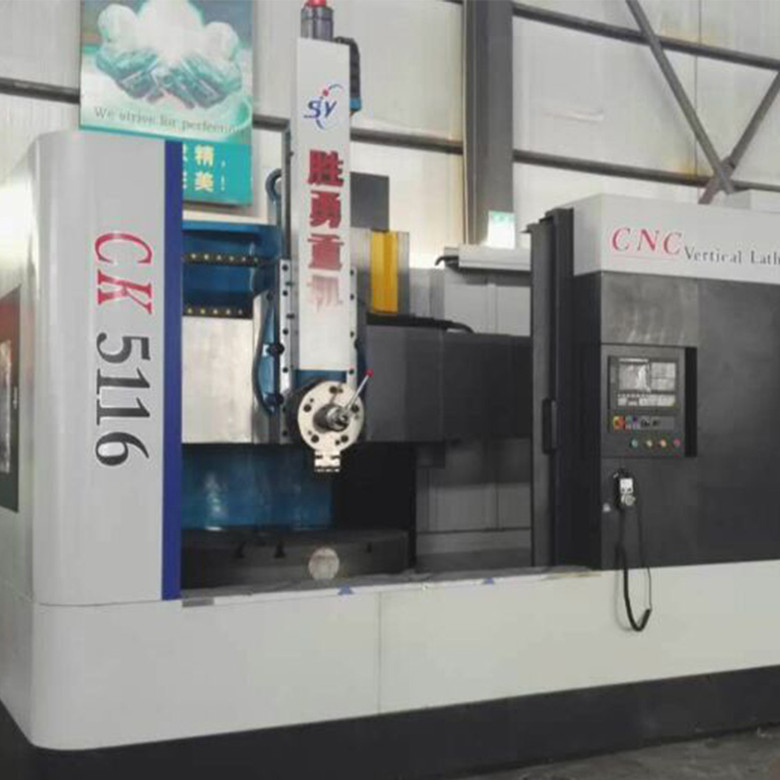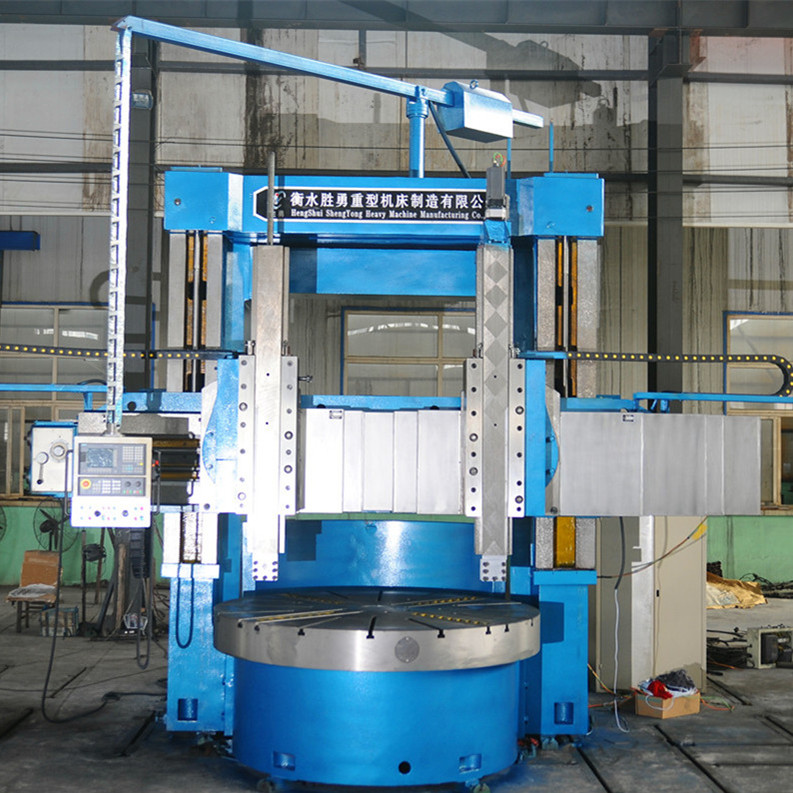 Product Categories : Vertical Turret Lathes