Vertical lathe vtl machine is suitable for high-speed steel, carbide and ceramic tools, black metal, non-ferrous metals and some non-metallic parts of rough and fine processing.Vertical lathe
VTL Machines
can be carried out inside and outside cylindrical surface, conical surface, arc, thread and a variety of complex rotary type turning machining.
Vertical lathe vtl machine key components use domestic and foreign brand-name products to ensure its reliability and accuracy.Vertical lathe vtl machine worktable,base and column adopts the thermal symmetrical structure. The main parts are optimized by finite element method, and the full aging treatment is carried out. The CNC system uses SIEMENS, FANUC,GSK,KND or other systems selected by the user.
Vertical lathe vtl machine model has single column vtl and double column vtl.
Single column vtl model:C5112/C5116/C5118/C5120/C5123/C5126.
Double column vtl model:C5225/C5232/C5235/C5240/C5250/C5260/C5263.
If interested,contact us for Vertical Lathe Machine tool price.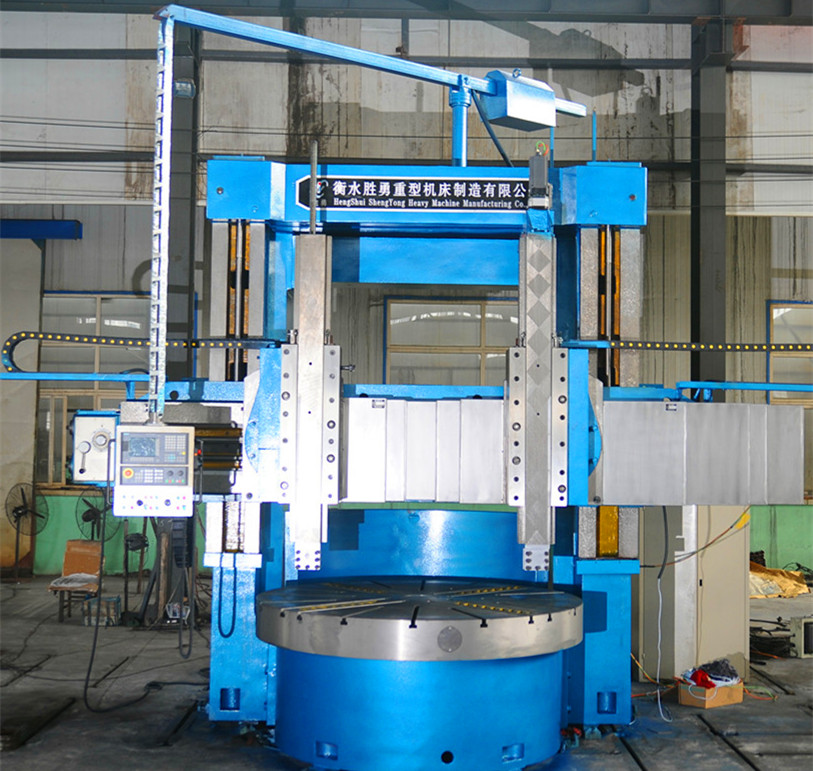 Technical parameters of Double column vertical lathe vtl machines CK5260
Table diameter:Φ5200 mm
Maximum turning diameter :Φ6000mm
Maximum height of workpiece:2500-4500 mm
Maximum weight of workpiece:32/50ton
Maximum cutting torque of table:105000N.m
Step of table rotation:Two gears stepless speed regulation
Speed range of table:0.5-27r/min
Feed step:Stepless speed regulation
Range of feed rates:0.1-1000mm/min
Rapid travelling speed of tool post:2000mm/min
Beam travel:2150mm
Horizontal travel of tool post:3300mm
Vertical travel of tool post:1400/1600mm
Beam lifting speed :380mm/min
Maximum rotation angle of tool post:±30°
Clamping size of tool chuck ( Width X Height):60×65mm
Power of main motor:75KW
Overall dimensions (L×W×H ) :18000×6500×6000mm
Machine weight ( approx ):150-200 ton
Recommend vertical lathe vtl machines in workshop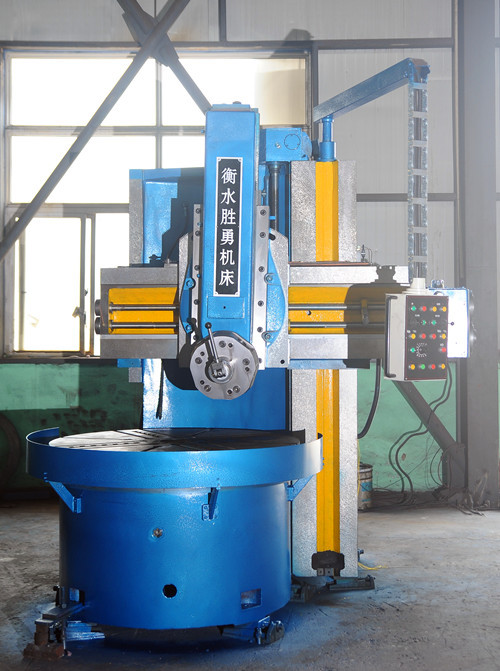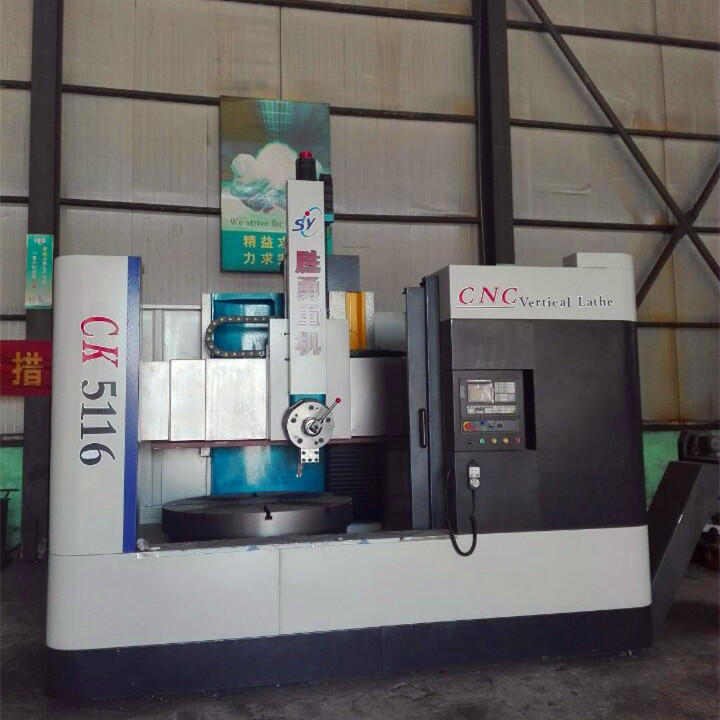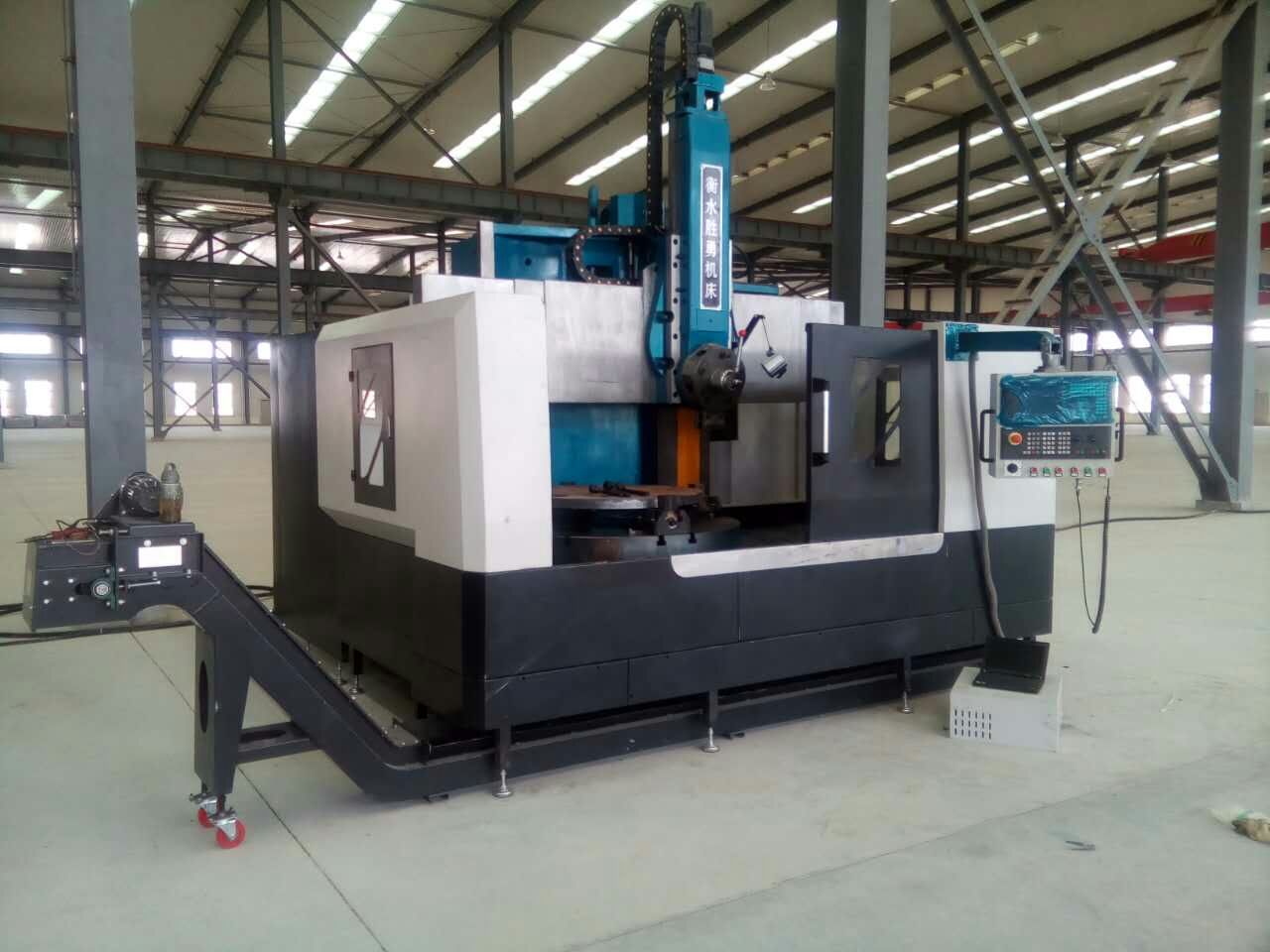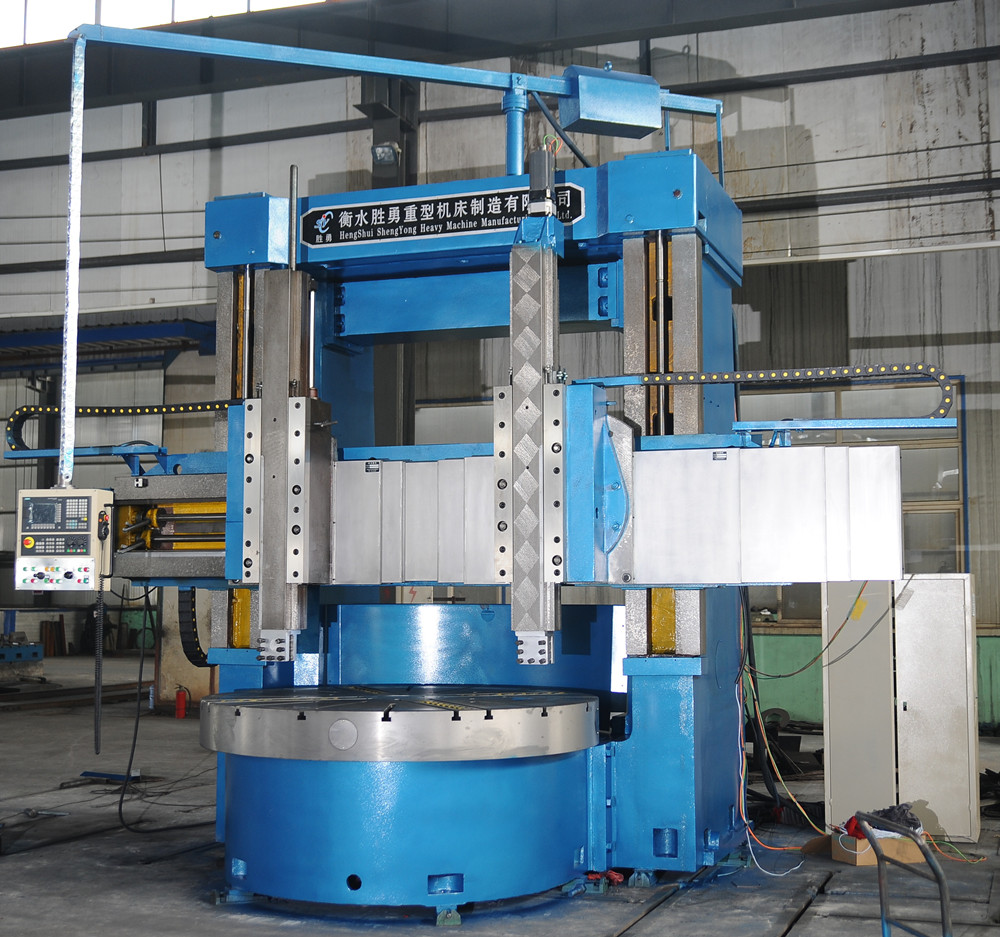 Product Categories : Vertical Boring Mills