Double column
Vertical Lathes
belongs to large mechanical equipment. Vertical lathes are used for machining large and heavy workpieces with big radial size, relatively small axial dimension and complex shape.
Vertical Lathe Machines
are applied to processing the cylindrical surface, end face, taper surface, cylindrical bore and taper hole of various kinds of plates.
The cnc vtl model CK5235 is double column cnc vtl.The vertical lathes have the function of constant speed cutting, chamfering, fixed cycle, thread cutting, graphic display function .The cnc vtl model CK5235 can be used for turning end face, outer diameter, cone surface, arc surface, thread, taper thread, end thread etc.
The vertical lathes consist of gantry frame,main drive gearbox, worktable, beam, lifting mechanism, tool holder,hydraulic system and electric control system etc.
Vertical Lathe Machine
worktable is equipped with zinc alloy wear-resisting guide plate, and the pressure oil is inserted between the guides.
Vertical lathe machines table speed can choose 16 speed, but also can use variable frequency stepless speed regulation.The rigidity and stability of vertical
Lathe Machine
is ensured by severe artificial aging and oscillation aging.Vertical lathe machines are fit for heavy machinery, power generation, shipbuilding, metallurgy and other industries of large parts processing.Contact us for more cnc vtl model and cnc vtl price.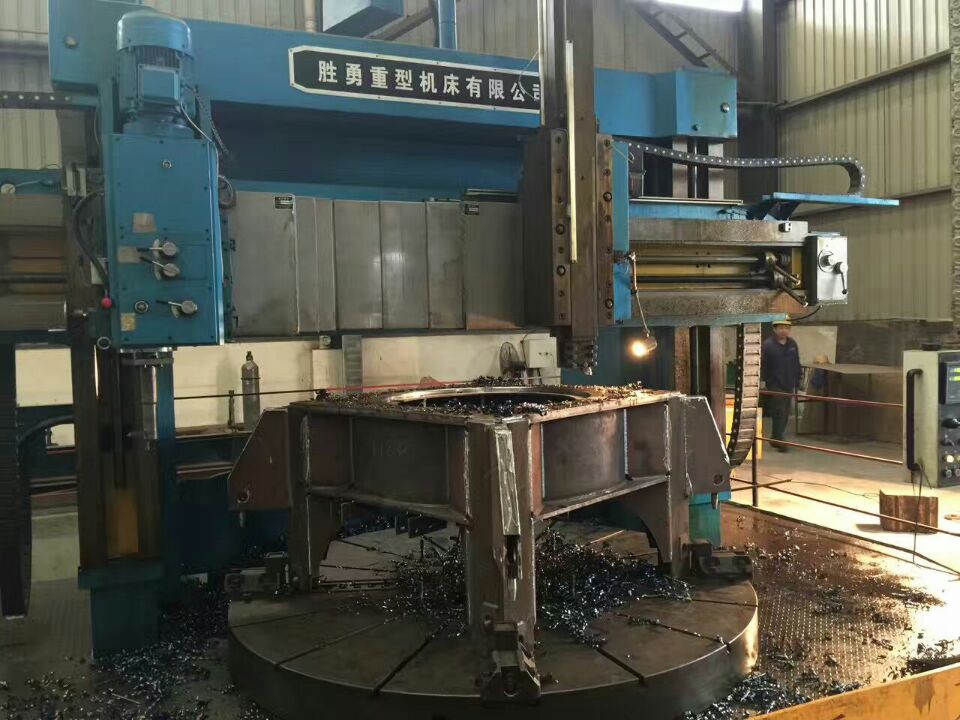 Technical parameters of vtl double column vertical lathes CK5235
Table diameter:Φ2830 mm
Maximum turning diameter:Φ3200 mm
Maximum height of workpiece:1600-3000mm
Maximum weight of workpiece:10/20/32ton
Maximum cutting torque of table:63000 N.m
Step of table rotation:Two gears stepless speed regulation
Speed range of table:2-40 r/min
Feed step:Stepless speed regulation
Range of feed rates:0.1-1000mm/min
Rapid travelling speed of tool post:1550/2000 mm/min
Beam travel:1250mm
Horizontal travel of tool post:1900mm
Vertical travel of tool post:1000/1250/1400/1600mm
Beam lifting speed :350mm/min
Maximum rotation angle of tool post:±30°
Clamping size of tool chuck ( Width X Height):40×50mm
Power of main motor:55KW
Overall dimensions (L×W×H ):6180×4600×4952mm
Machine weight ( approx ):38-62ton
Recommend more vertical lathes in factory workshop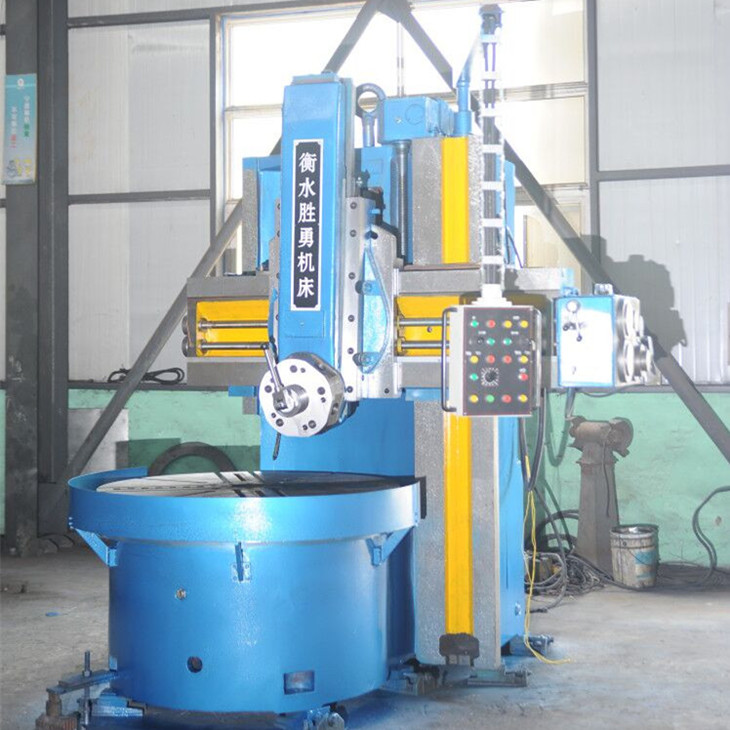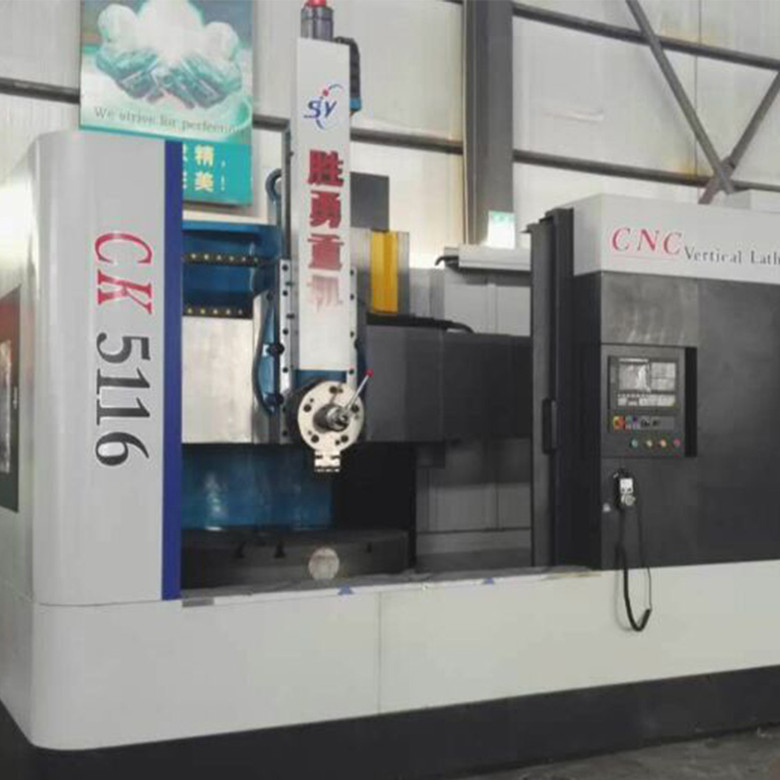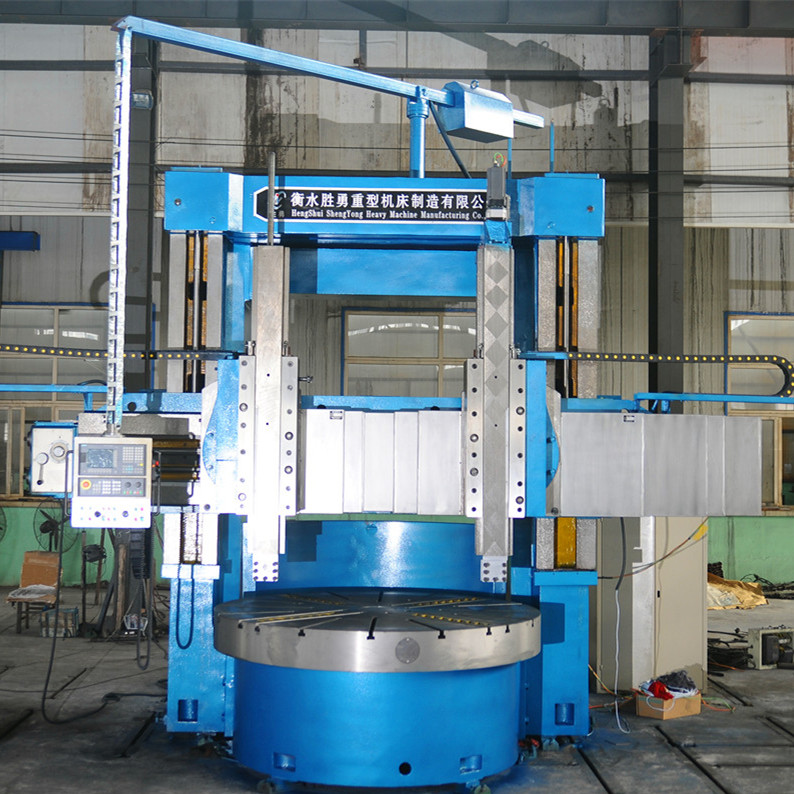 Product Categories : Vertical Lathe Machine