Machine characteristics: this series of double column vtl
Vertical Lathes
are suitable for motors, turbines, aviation, mining machinery, metallurgy and general machinery industry.Double column vtl vertical lathe can be used for internal and external cylinder, cone surface, end face, cutting groove, such as rough, fine machining. Double column vtl vertical lathes can be provided side tool holder, digital display device and other accessories according to the special order.
Compared to a horizontal lathe,
Vertical Lathe Machine
axis is vertical, and the worktable table is in the horizontal plane, so vertical
Lathe Machine
is very convenient to clamp and aligning of the workpiece.This vertical layout reduces the load on the spindle and bearing, so vertical lathe machine can keep working accuracy over a long period of time.
Here we want recommend double column conventional vtl lathe to you.Double column conventional vtl lathe mainly processes the inner and outer cylindrical surfaces, inner and outer conical surfaces, grooves and planes of ferrous metals, non-ferrous metals and some non-metal parts.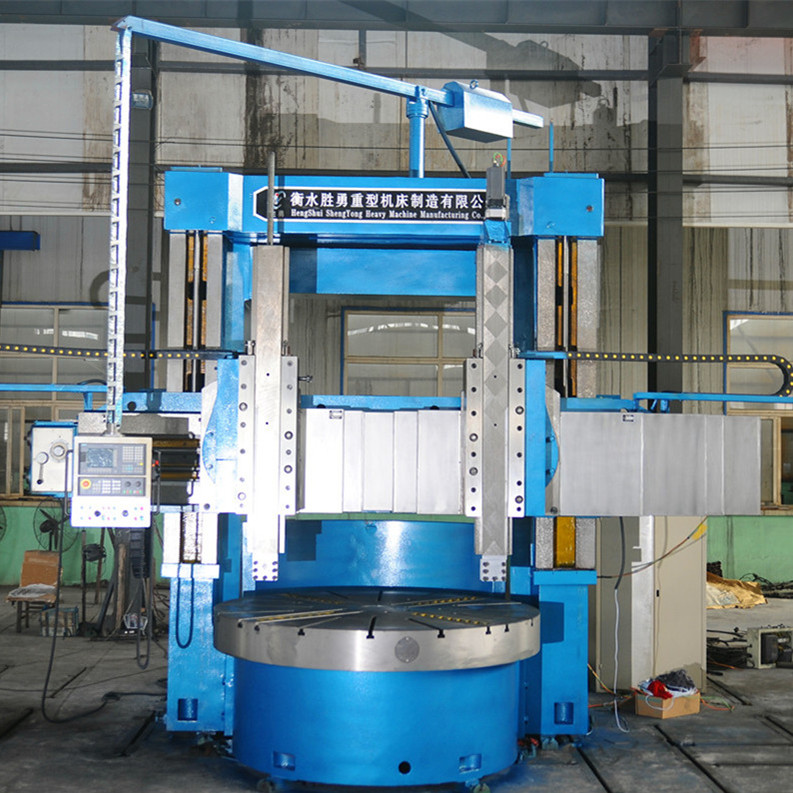 Heavy duty vertical lathe machine for sale:
Single column vtl vertical lathe processing range:
Maximum turning diameter: 1250/1600/1800/2000/2300/2500mm
Maximum height of workpiece: 1000//1200/1300/1350 mm
Maximum weight of workpiece 3.2 / 5 / 6 / 8 / 10 t
Double column vtl vertical lathes processing range:
Maximum turning diameter:2500/3150/4000/5000/6300mm
Maximum processing height:
(1600-2800mm,1600-3000mm,1600-3200mm,2500-4200mm,2500-4500mm)
Maximum processing weight:10ton,20ton,32ton,50ton,100ton
Technical reference of Double column vtl vertical lathe C5240
Table diameter:Φ3150mm
Maximum turning diameter:Φ4000mm
Maximum height of workpiece:1600-3200mm
Maximum weight of workpiece:10/20/32ton
Maximum cutting torque of table :63000 N.m
Step of table rotation:16 step/ Two gears stepless speed regulation
Speed range of table:2-40r/min
Feed step :18 step/ Stepless speed regulation
Range of feed rates :0.25-90/0.1-1000 mm/min
Rapid travelling speed of tool post:1550/2000mm/min
Beam travel:1250 mm
Horizontal travel of tool post:2150mm
Vertical travel of tool post:1000/1250/1400/1600 mm
Beam lifting speed:350mm/min
Maximum rotation angle of tool post:±30°
Clamping size of tool chuck ( Width X Height):40×50 mm
Power of main motor:55/75KW
Overall dimensions (L×W×H ):6680×4600×4952mm
Machine weight ( approx ):43-65ton
More heavy duty vertical lathe machine for sale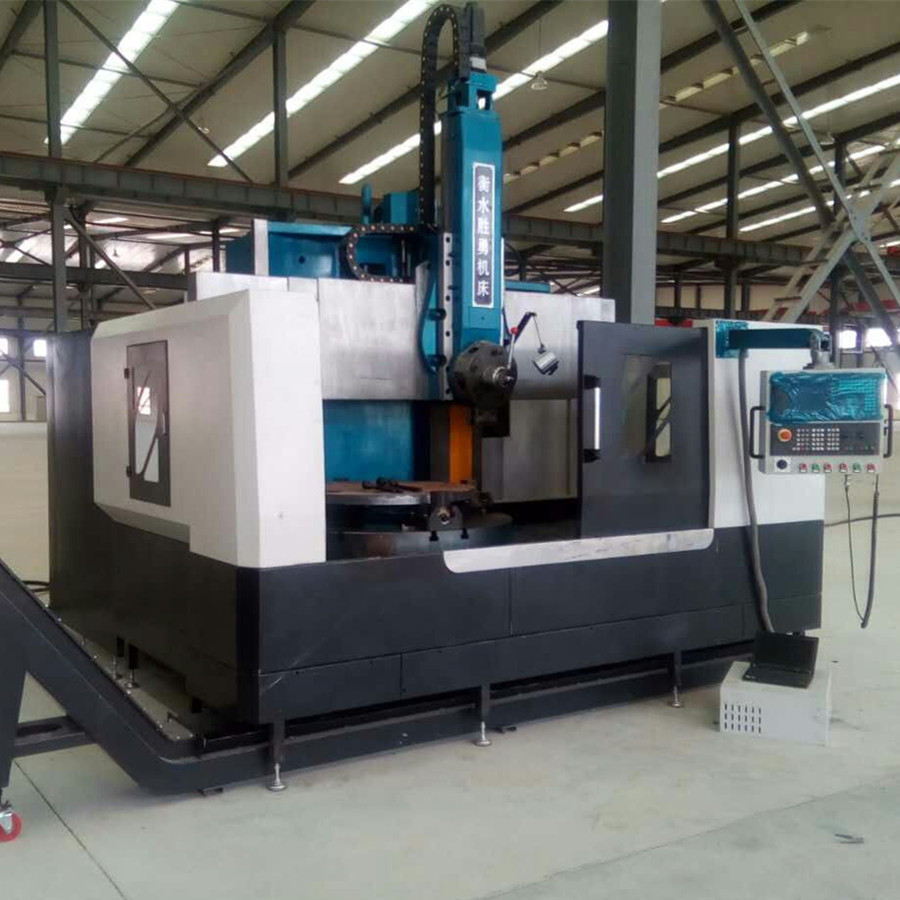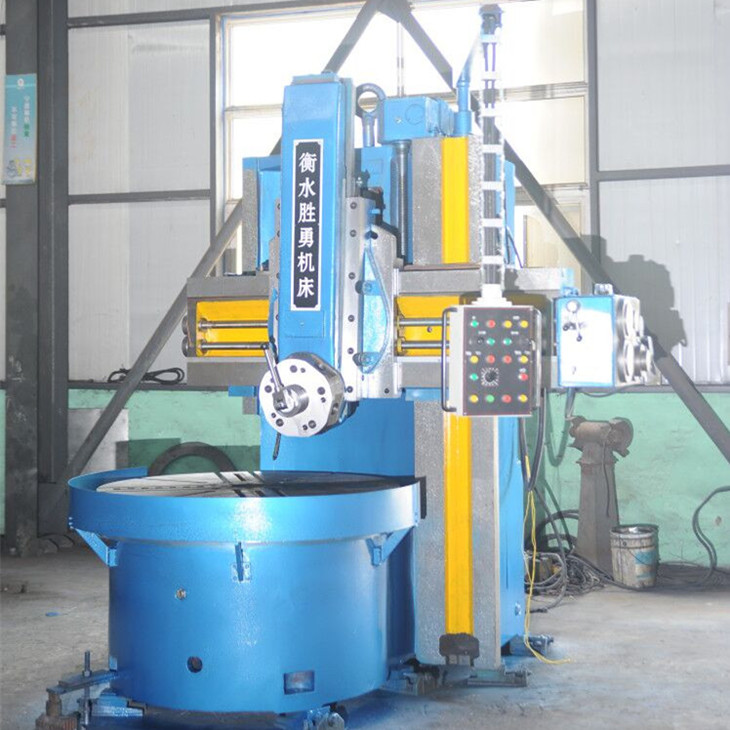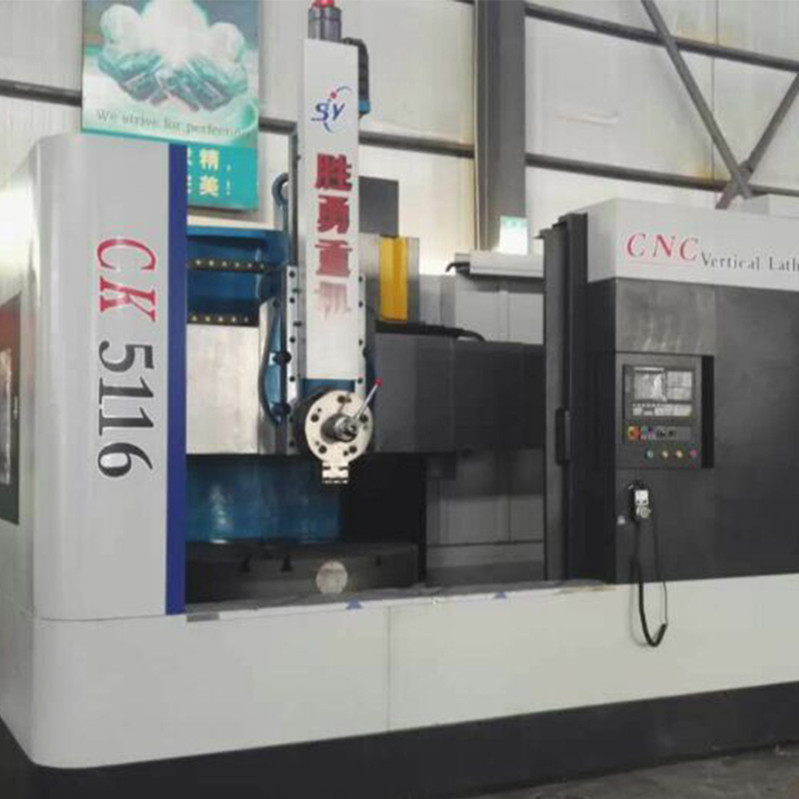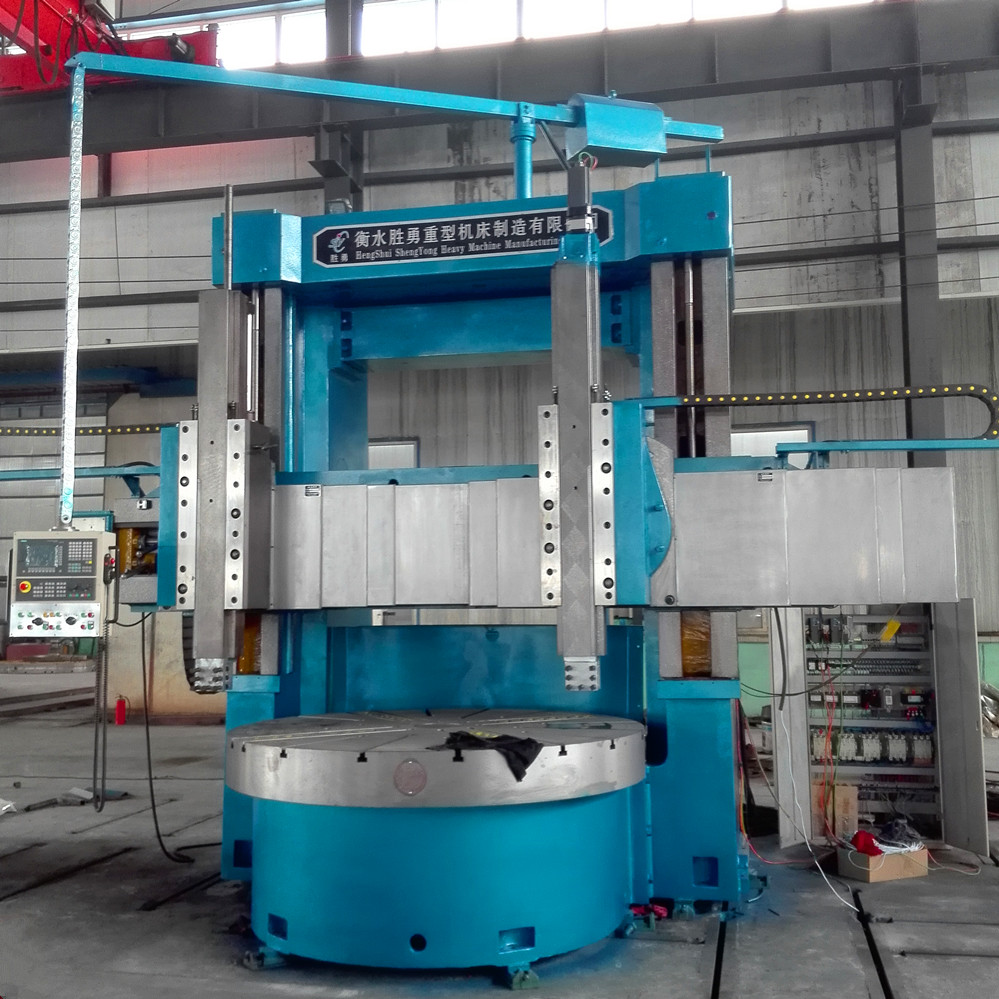 Product Categories : Vertical Lathe Machine