3 axis Planer double column CNC Milling Machine is made of resin sand molding which has high-strength and high-quality cast iron. 3 axis cnc milling machine can be used to process machining, moulding and some other industries, especially the machining of plane/end face/inclined plane/T slot/ combined guideway of large/medium/small machine parts.
Feature of 3 axis Planer double column cnc milling machine:
1 According to the width of workbench, beam can be equipped with a milling head with three axes (X-axis ,Y axis; Z axis)
2 Heat-treatment technics & mechanical lubrication are adopted on the guideway of the machine body to reduce friction & prolong working life of the machine.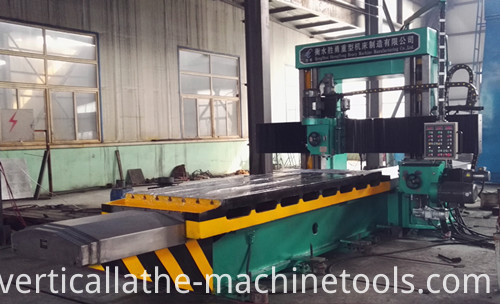 Technical specification of 3 axis Planer double column cnc milling machine X2125
Maximum workpiece size: Long 6000mm
Maximum workpiece size: Width 2600mm
Maximum workpiece size: Height 1400mm
Table speed 30-1500mm/min
Number of milling head 2
Power of Milling head 5.5kw/7.5kw
Number of Side head 1
Power of Side head 5.5kw
Beam lifting speed 570mm/Minute
Machine maximum volume: Long 13000mm
Machine maximum volume: Width 4900mm
Machine maximum volume: Height 3700mm
Machine weight 43T
Planer double column cnc milling machine 3 axis photos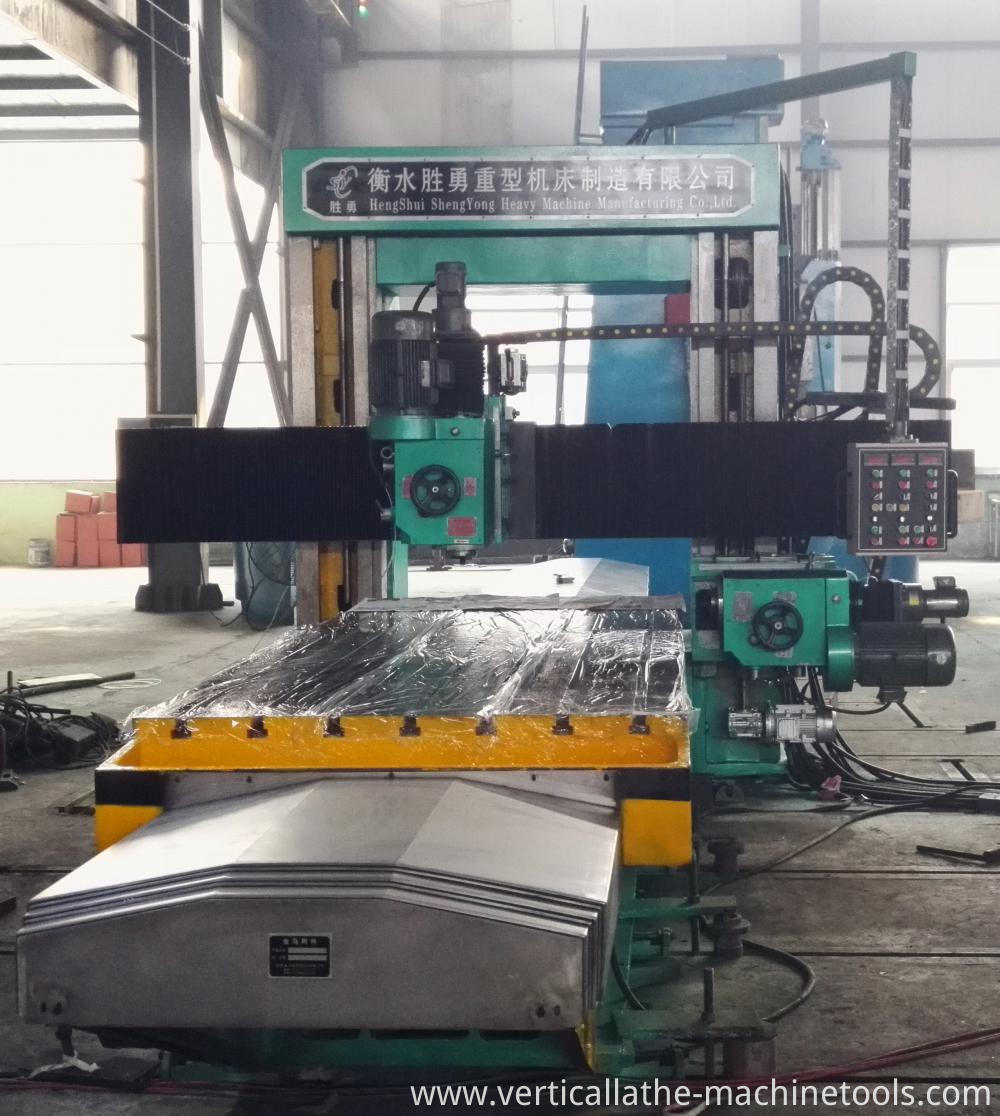 Product Categories : Plano Miller