Double column vertical lathe is fit for cemented carbide and ceramic tools, black metal, non-ferrous metals and some non-metallic parts.The Vertical Lathe Machine is suitable for processing, small parts, processing diameter up to 5000mm, processing up to 4150mm in height.
Double column vertical lathe is manual vertical lathe with two vertical turret. Manual vertical lathe can be used as the outer circle, inner hole, end face and inner and outer conical surface of workpiece processing.Vertical Lathe Machine is suitable for a variety of small and medium-sized ring parts, shells and flanges and other parts of the plane surface.Double column vertical lathe has some design features.Double column vertical lathe has high precision,static and dynamic stiffness and long service life.
1 Vertical lathe machine has high precision
Spindle bearing adopts high precision double row cylindrical roller bearing, the guideways of the table uses constant flow hydrostatic guideway, and constant temperature cooling device,insure vertical lathe machine with high rotation accuracy,enough stiffness, and thermal stability.
2 Vertical lathe machine has static and dynamic stiffness
Double column vertical lathe is made up of gantry left and right columns, beams, ram and table and other major pieces, which adopt CAD optimization design to guarantee static and dynamic stiffness, thermal deformation and other characteristics.
3 Vertical lathe machine has long service life.
Because of the large size of the guide rail of the worktable, when the weight of the workpiece is fixed, the static pressure rail has a large bearing area, strong anti deviation capacity and low static oil pressure, so that the vertical lathe machine has a high service life.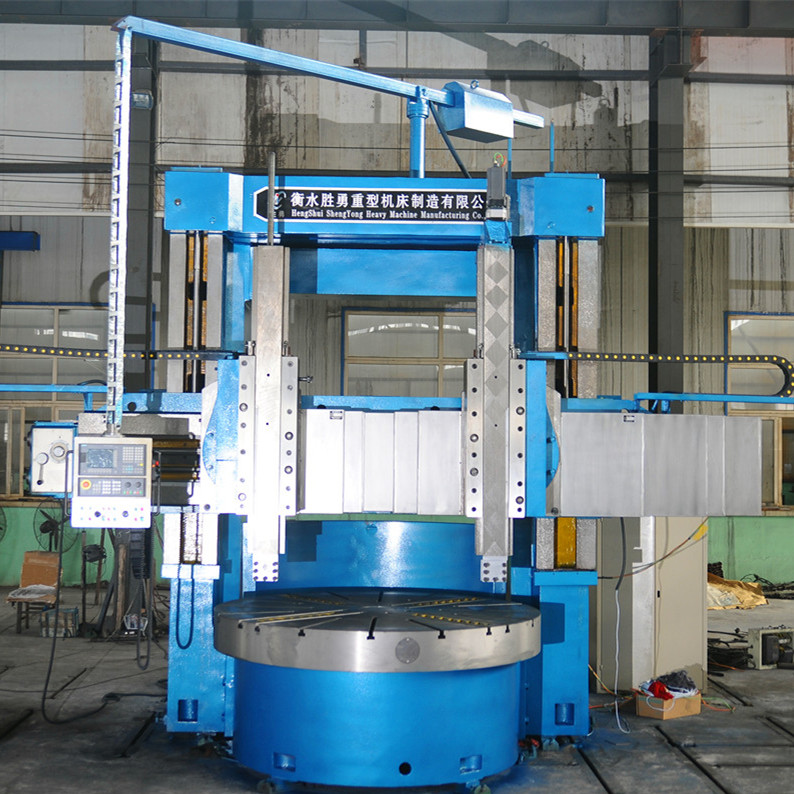 Double column vertical lathe VTL machine model:
C5225/C5232/C5240/C5250/C5263
Maximum turning diameter:2500/3150/4000/5000/6300mm
Table diameter : 2500/3150/4000/5000/6300 mm
Technical specification of Double column vertical lathe machine C5250
1 Maximum turning diameter 5000 mm
2 Maximum Height of workpiece 2000/2500/3000/3150 /3650/4150mm
3 Maximum Weight of workpiece 32/50/80 t
4 Table diameter 3600 /4200 /4500 mm
5 Speed range of table 1.3~42r/min
6 Maximum torque 63 KN/min
7 Vertical Travel of tool post 1250 mm
8 Horizontal travel of tool post -20~2630 mm
9 Rotation angle of tool post ±30°
10 Power of main motor 75/98 kw
11 Overall dimensions(L×W×H) 8610×6000×5600 mm
8610×6000×6100 mm
8610×6000×6600 mm
10930×6000×6800mm
10930×6000×7300mm
10930×6000×7800mm
Recommend other vertical lathe for sale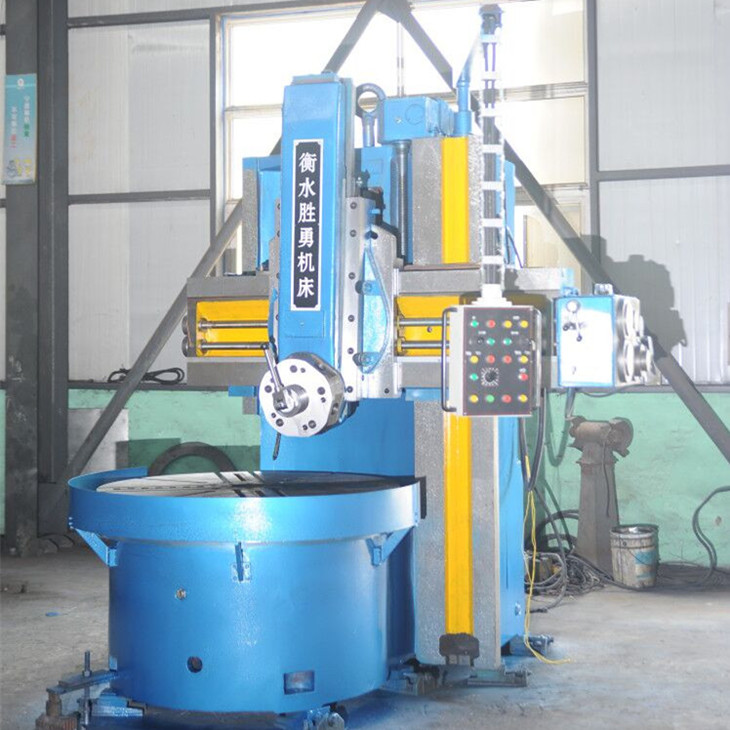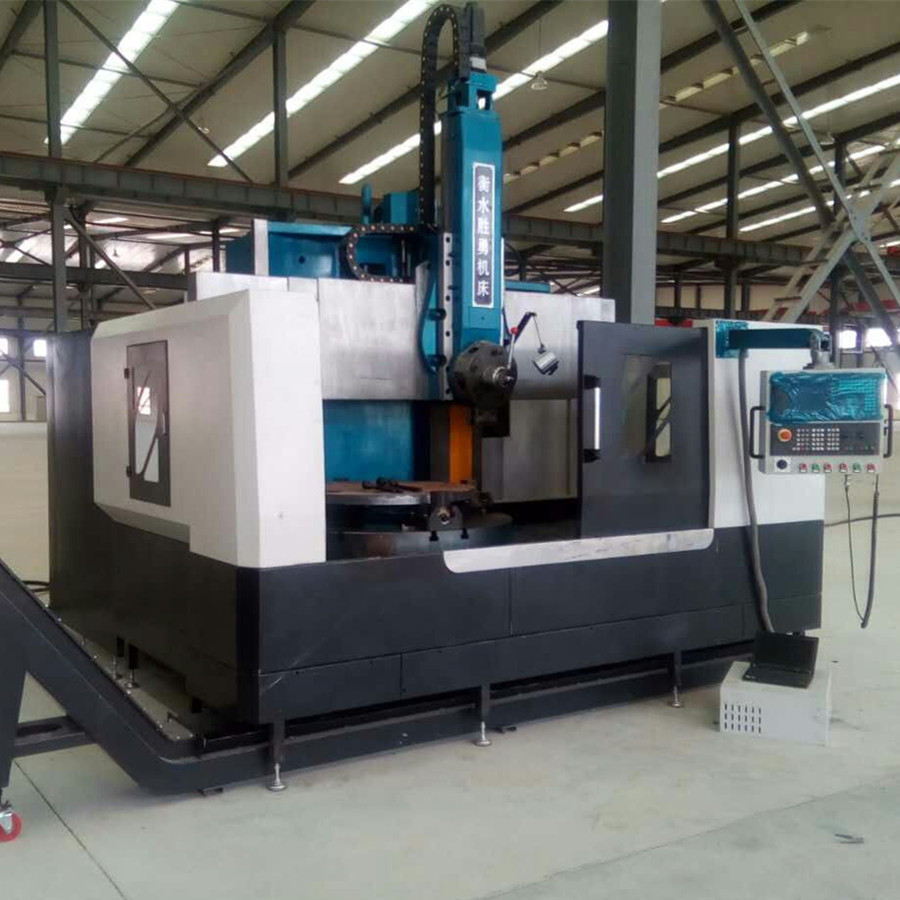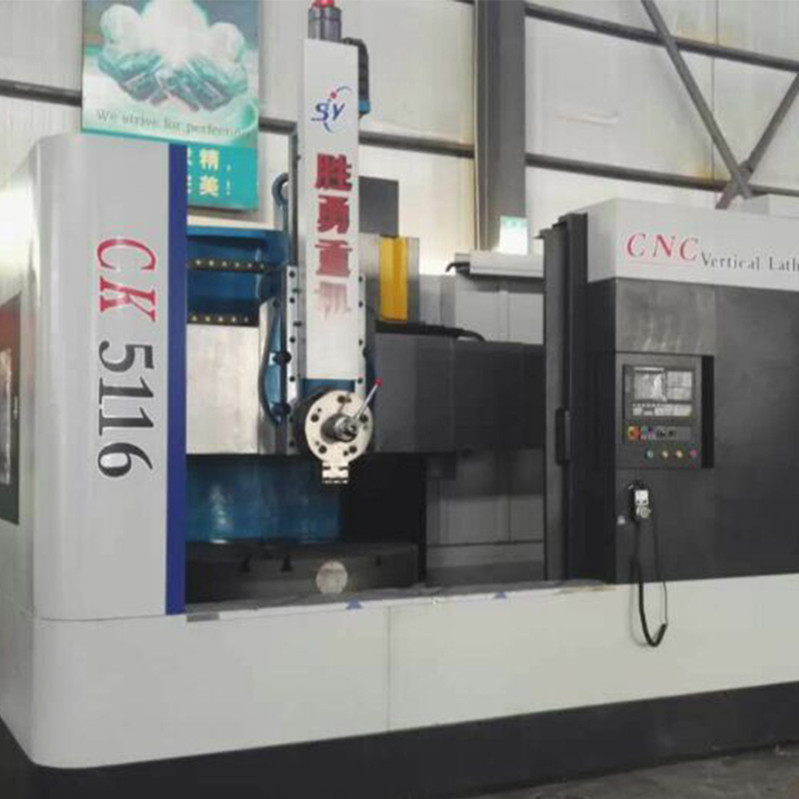 Product Categories : Vertical Lathe Machine