Vertical Turning Lathe Machine is adapt to cutting tools such as cemented carbide and high-speed steel. Vertical Turning Lathe machine is suitable for turning black metal, non-ferrous metal and parts of non-metallic materials. Vertical Turning Lathe VTL Machine can process complex rotary surface roughness, finishing, but also fit for grooving, cutting, drilling and other processing.
Vertical lathe is designed for circular surface ,curved surface, inside and outside the cylindrical surface, inside and outside the conical surface, end face and thread.What is the structure features of vertical lathe ? Single column vertical lathe structures are made of lathe bed,table,beam,ram,feed box,gantry columnetc.Bed, beams, ram and other rail surface use artificial scraping,good contact surface with high precision. High quality castings (HT250) are treated by heat aging.
Vertical Turning Lathe Machine has improved the spindle structure and increased the rigidity. Vertical lathe spindle adopts high precision adjustable radial clearance, double row short cylindrical roller bearing centering.Vertical lathe spindle can also equip with encoder to realize the function of thread turning.Machine main drive is divided into two kinds of DC and AC motor drive, AC is through the 16-spindle speed mechanism, DC is through the two-speed transmission mechanism, to achieve the table speed range.
Vertical turning Lathe Machine is widely applied to hub, brake drum, flywheel housing, shell, disk and other parts of the rough, finishing.Vertical turning lathe machine has the characteristics of stable accuracy, convenient operation, advanced performance, safety and reliability, and long service life.Vertical turning lathe machine is widely used in machinery, mining, metallurgy, automobile, electric power and other industries.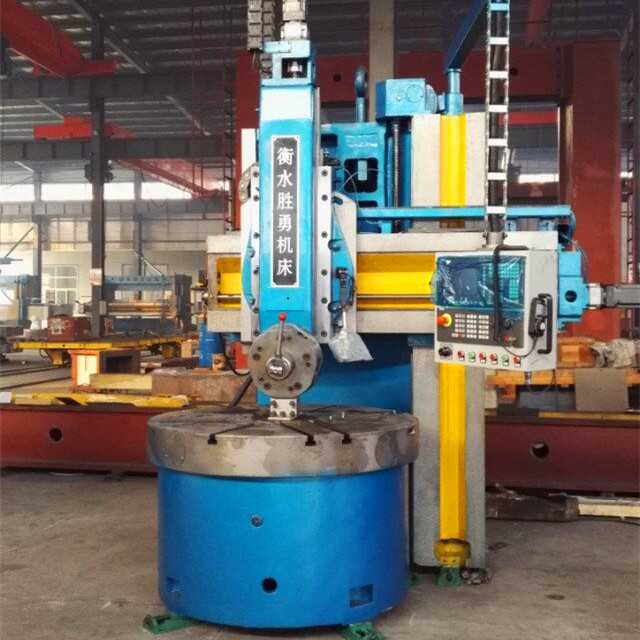 Technical specification of Big sale metal vertical turning lathes machine C5123
1 Table diameter 2000mm
2 Maximum turning diameter 2300mm
3 Maximum height of workpiece 1300mm
4 Maximum weight of workpiece 8 t
5 Speed change of table 2.5-80 r/min
6 Working table Step of rotation speed 16
7 Feed rates 0.8-86 mm/min
8 Step 12
9 Horizontal travel of tool post 1250mm
Vertical travel of tool post 915mm
10 Horizontal travel of side cutter bar 650mm
Vertical travel of side cutter bar 1000mm
11 Crossrail travel 750mm
12 Maximum section scale of tool bar 30×40 mm
13 Power of main motor 30 kw
revolutions 1470 r/min
14 Power of Feed motor 1.3/1.7 kw
Revolutions 940/1440 r/min
15 Machine weight 19.5 t
16 Overall dimensions(L×W×H) 3300×3280×4000 mm
Structure Features of vertical lathe phoho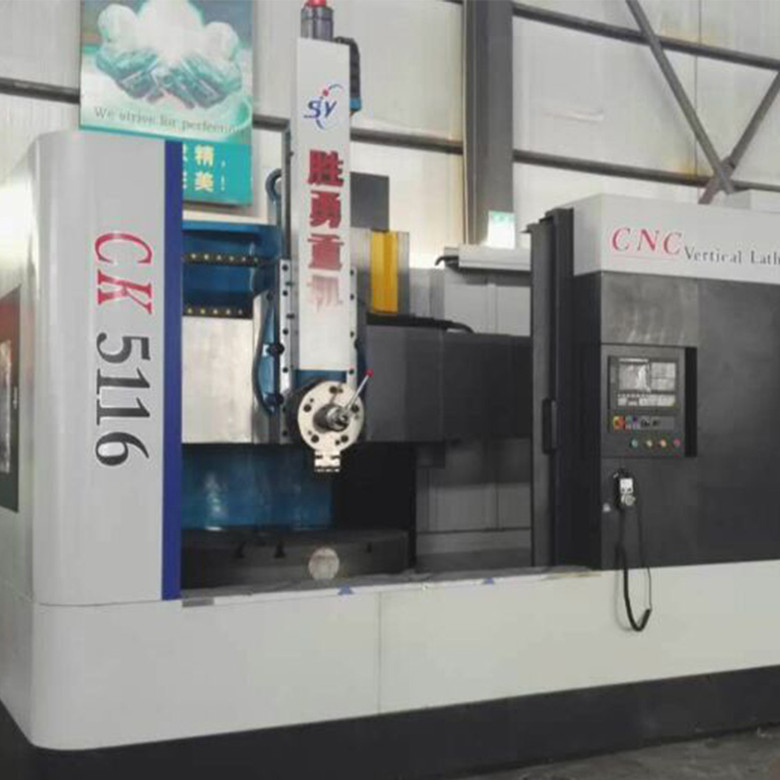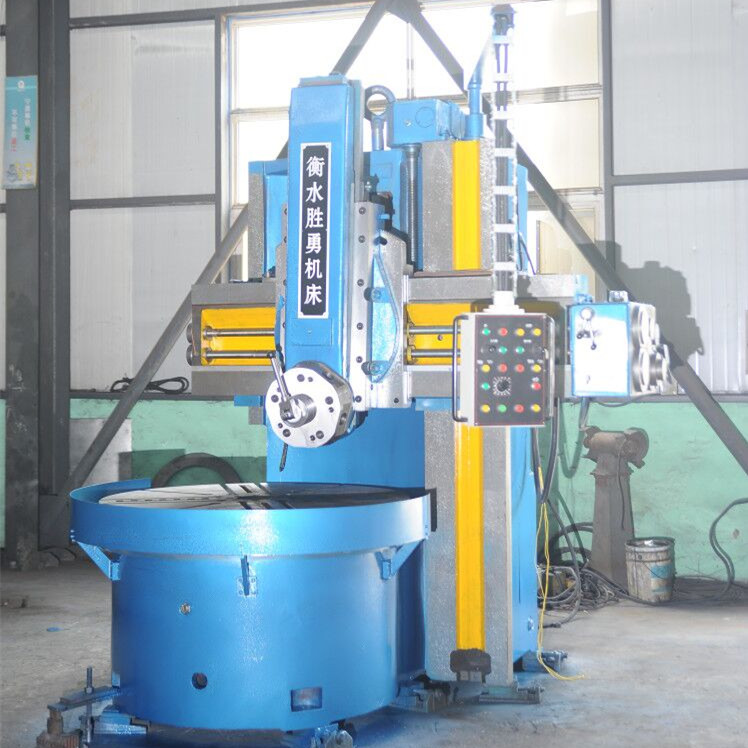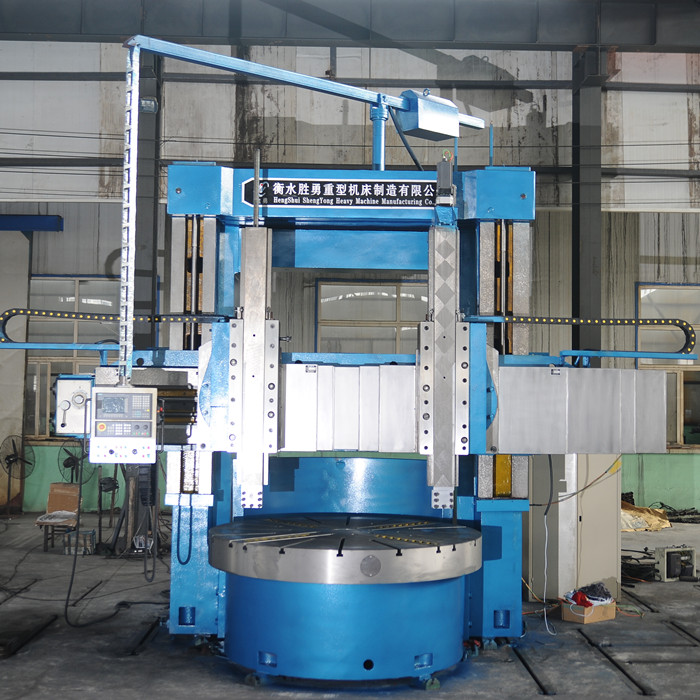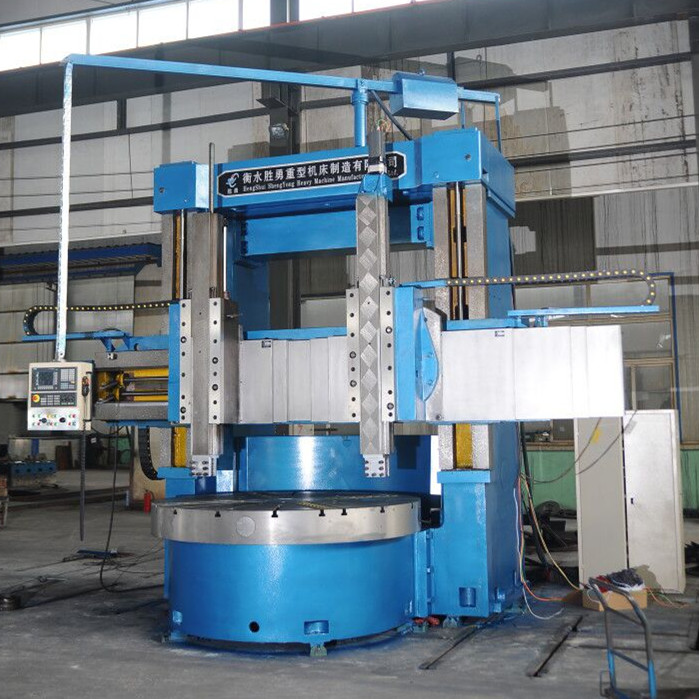 Product Categories : Vertical Turning Lathe VTL Machine