Single column
Vertical Cnc Lathe
is a kind of advanced equipment with good performance, machining applicable to all industries.The Cnc vtl for sale can be used for inner and outer cylinder ,inner and outer conical surface and grooving, arc and various rotary surface rough and finish machining.
Cnc Vertical Lathe
is specialized in processing cylindrical surface, inside and outside the conical surface on the ferrous metals, non-ferrous metals and some non-metallic materials.
The Cnc vtl for sale is suitable for processing brake discs, brake drums, wheels and other auto parts.Cnc vtl for sale also can be used to process box, motor, valves, bearings and other special parts processing.
Single column vertical CNC lathe has some design features.The spindle servo motor and spindle encoder can be realized according to the requirements of customers, and the thread and constant speed cutting function can be realized.The heat symmetrical structure of the worktable has high rotary accuracy, large bearing capacity and small thermal deformation.Advanced super audio quenching process and artificial scraping technology are adopted to make cnc vertical lathe life longer. Cnc vertical lathe is suitable for heavy parts processing, wind power generation and other industries.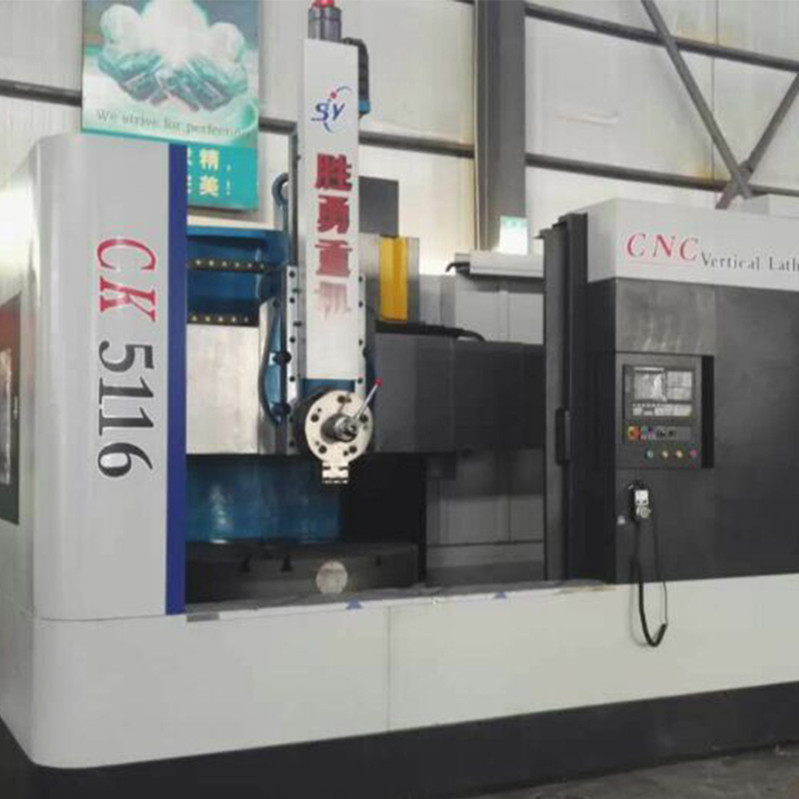 Technical reference of Single column vertical CNC lathe CK5116
Table diameter :1400mm
Maximum turning diameter:1600mm
Maximum height of workpiece:1000mm
Maximum weight of workpiece:5000KG
Speed range of table:5-160r/min
Step of table rotation :16
Range of feed rates :1-1000 mm/min
Step: Stepless
Horizontal travel of vertical slide:915mm
Vertical travel of vertical slide :800 mm
Beam travel:650mm
Maximum section size of tool shank :30×40 mm
Power of main motor:22kw
Rotating Speed:1470r/min
Power of feed motor :1.3/1.7kw
Rotating Speed:940/1440r/min
Machine weight:12.5 t
Overall dimensions(L ×W×H):2800x2800x3800 mm
Different types of new CNC Vertical Turret Lathe for sale:
Single column vertical CNC lathe:Ck5112/Ck5116/Ck5118/Ck5120/Ck5125
Maximum turning diameter: 1250/1600/1800/2000/2300/2500mm
Maximum height of workpiece: 1000//1200/1300/1350 mm
Maximum weight of workpiece 3.2 / 5 / 6 / 8 / 10 t
Double column vertical CNC lathe:CK5225/CK5232/CK5240/CK5250/CK5263
Maximum turning diameter:2500/3150/4000/5000/6300mm
Maximum processing height:
(1600-2800mm,1600-3000mm,1600-3200mm,2500-4200mm,2500-4500mm)
Maximum processing weight:10ton,20ton,32ton,50ton,100ton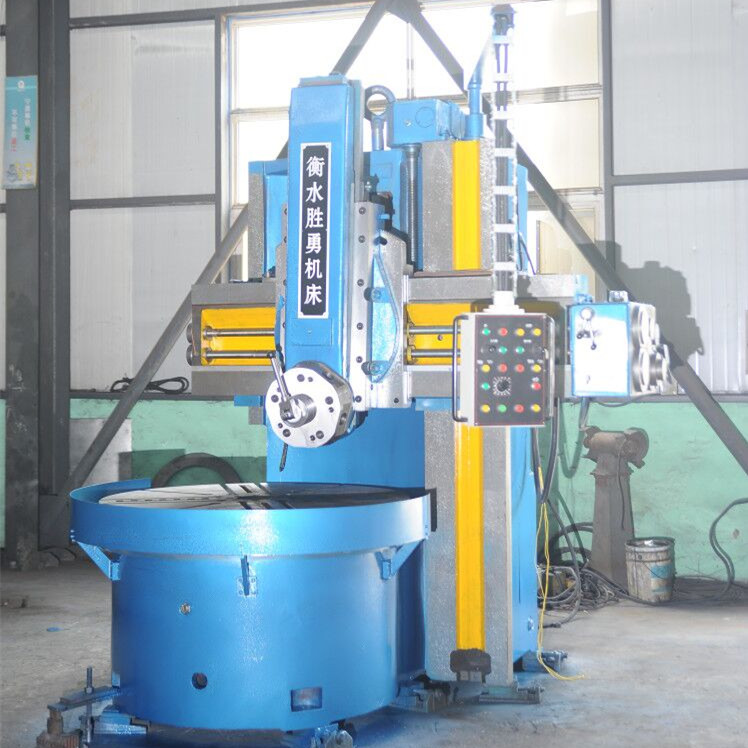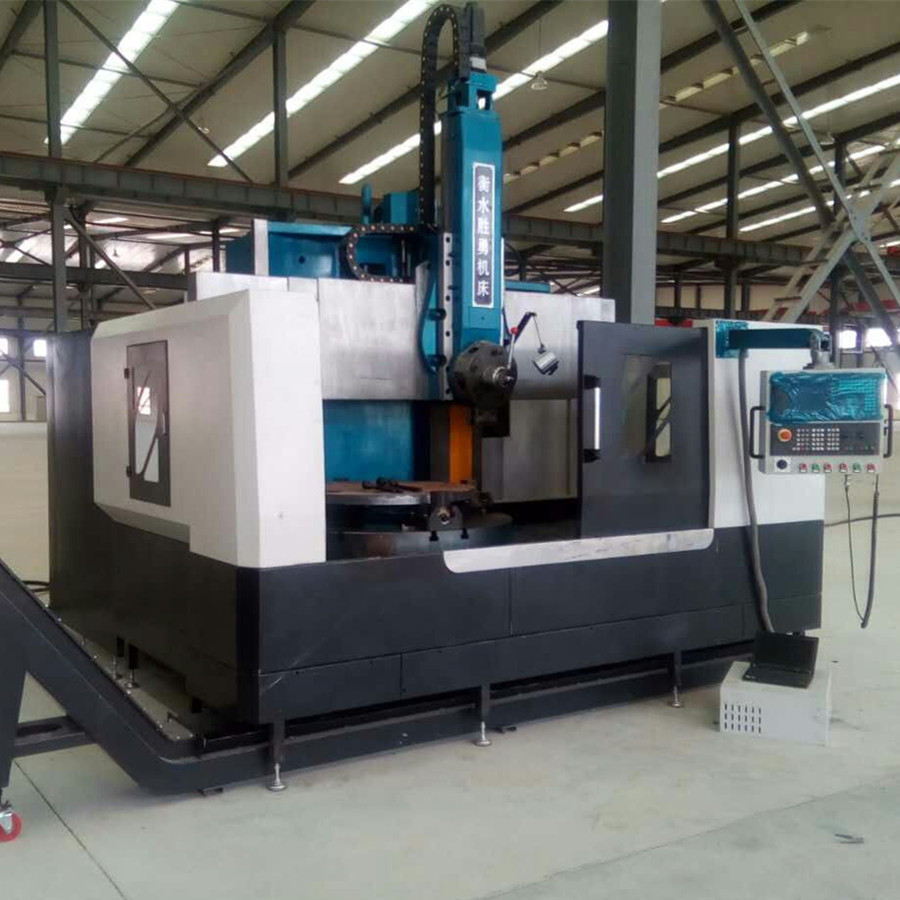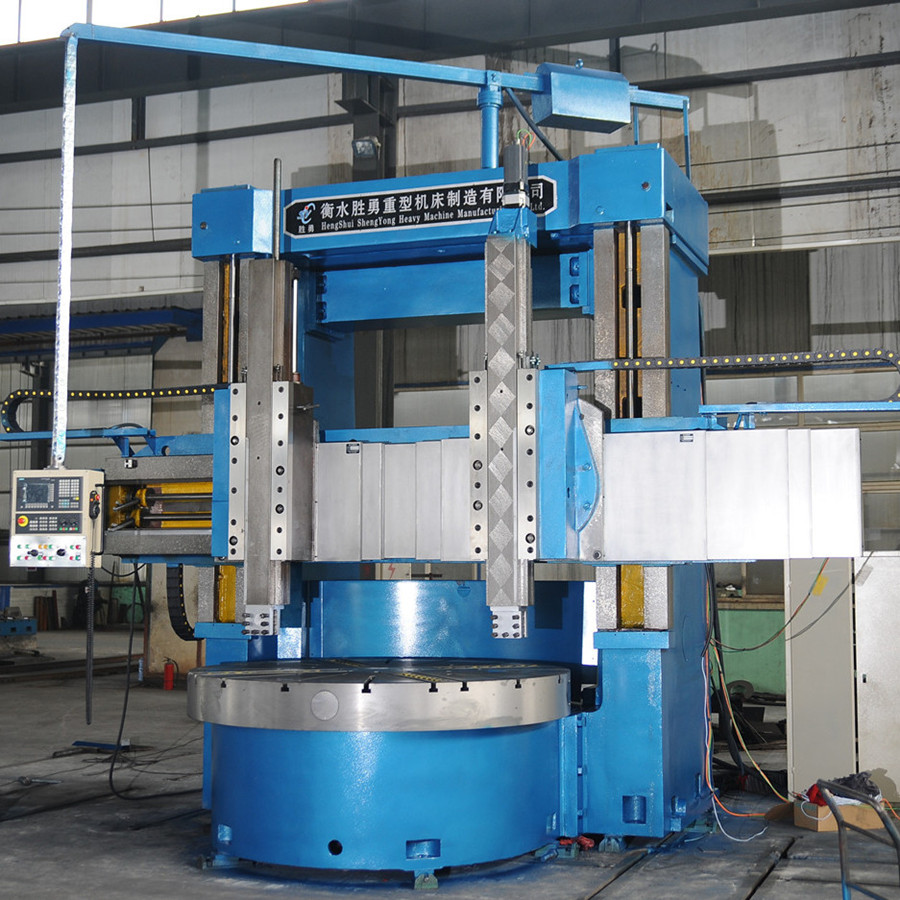 Product Categories : Vertical Turret Lathes