Vertical Lathe Machine C5263 is an automatic CNC vertical machines,.Vertical Lathe Machine can be widely used to process the inner and outer cylindrical surfaces, conical surfaces, end surfaces, grooving and chamfering.Vertical Lathe Machine is especially suitable for automobile wheels, brake drum, flywheel housing, shell, disk and other parts of the rough, finishing.
CNC vertical machine includes lathe bed ,table base, table, crossbeam, compound rest, side head case, feeding case and main drive gear box etc. CNC vertical machine is designed for cutting and processing various metal workpieces. CNC Vertical Lathe Machine can process large-diameter tire moulds ,large-diameter flanges, various valves and pipelines and pressure vessels.
CNC vertical machine table uses constant hydraulic-static guideway, which has large carrying capacity and high rotary precision.
CNC vertical machines are designed by FEA (Finite Element Analysis) especially fit for high-efficiency, high-rigidity and heavy-duty cutting.Casting of CNC vertical machines is through strict artificial aging and vibration aging, ensure that the machine's rigidity and stability.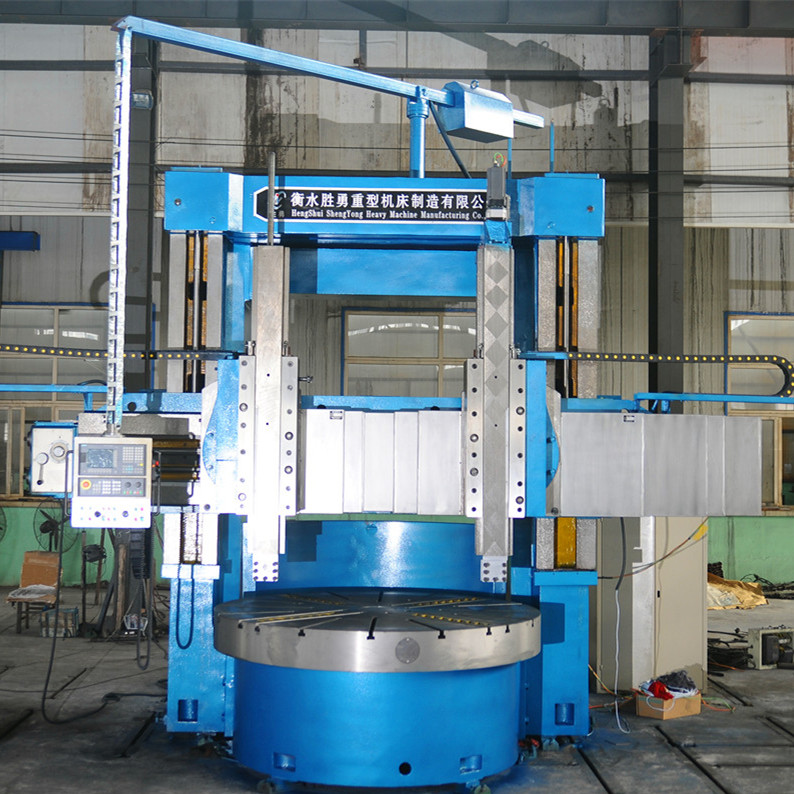 Technical specification of Double column Vertical Lathe Machine C5263
1 Maximum turning diameter 6300 mm
2 Maximum Height of workpiece 3150/3650/4150 mm
3 Maximum Weight of workpiece 50/80/100 t
4 Table diameter 4500/5750 mm
5 Speed range of table 0.5-50r/min
6 Maximum torque 1 60KN/min
7 Vertical Travel of tool post 1600 mm
8 Horizontal travel of tool post 3415 mm
9 Rotation angle of tool post -15°-±30°
10 Power of main motor 75kw
11 Overall dimensions(L×W×H) 12230×6800×6800 mm
12230×6800×7300 mm
12230×6800×7800 mm
Parts of Double column Cnc Vertical Lathe machine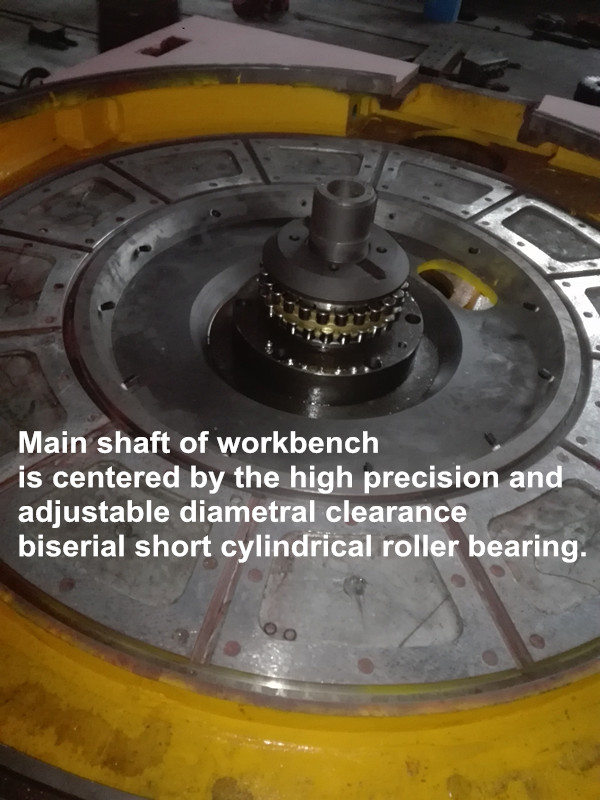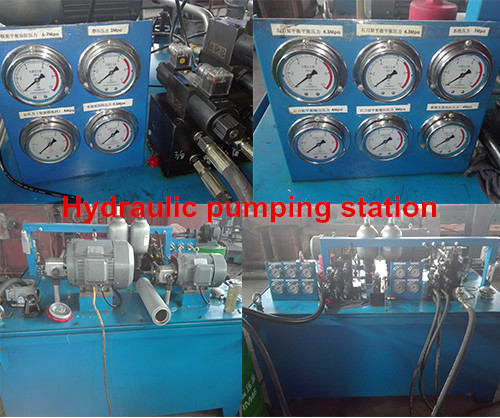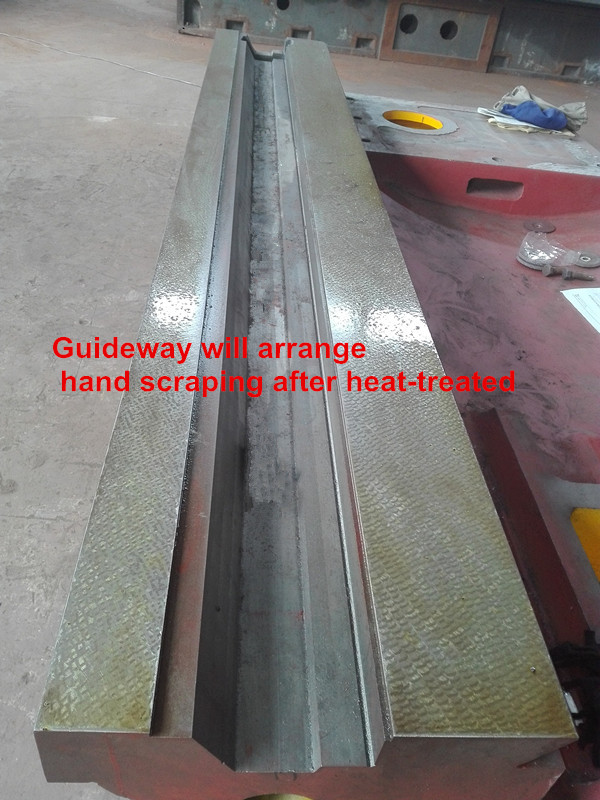 Recommend CNC vertical lathe machine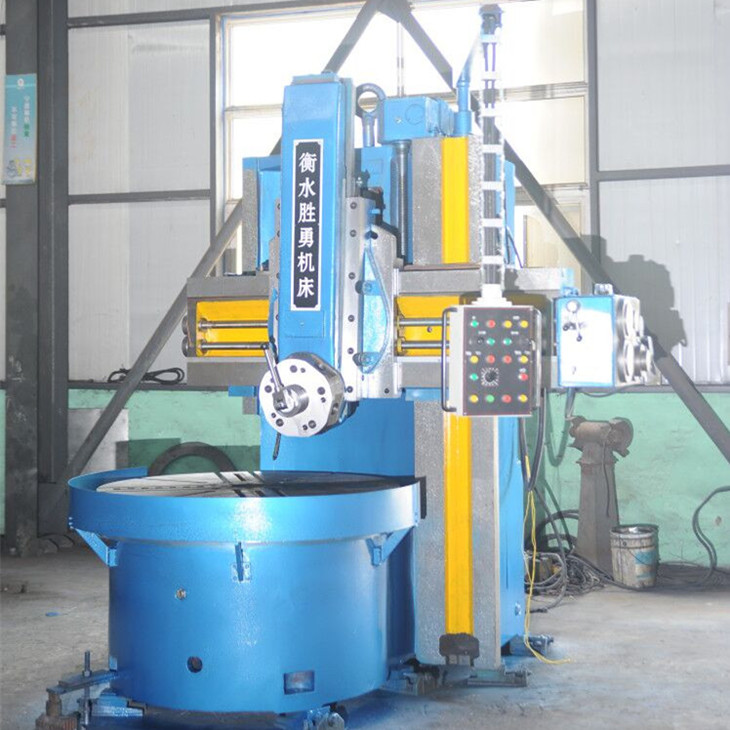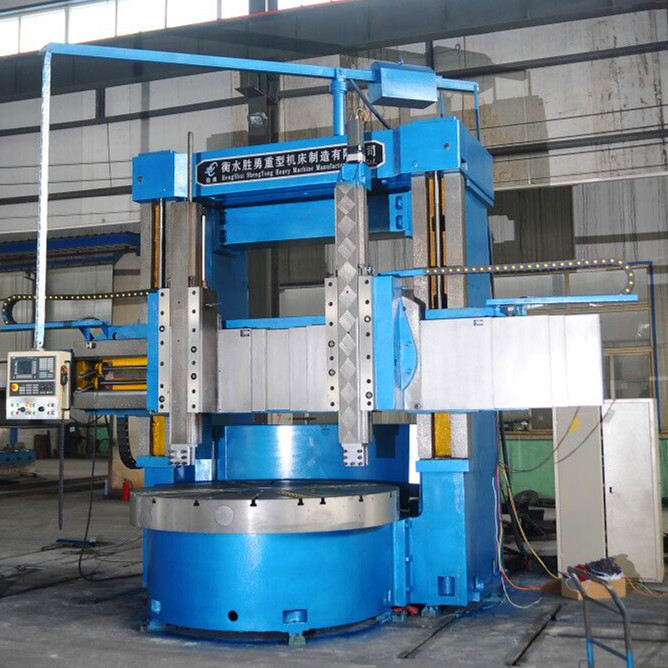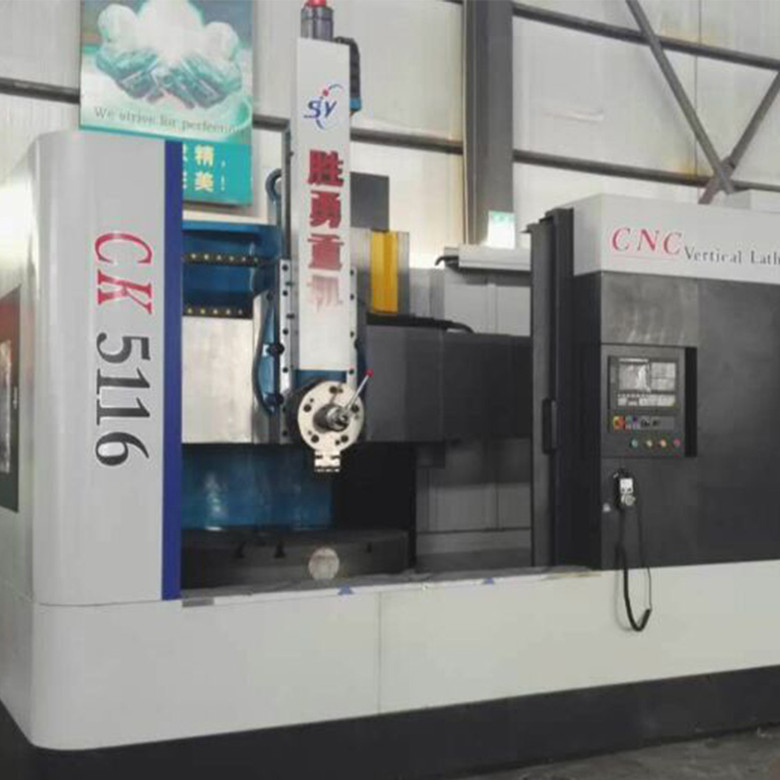 Product Categories : Vertical Boring Mills