CNC Vertical turning center Lathe Machine is fit for processing disk workpieces. Vertical Lathe Machine can be used in ships, metallurgy, electric power, petroleum, construction machinery etc. The lathe machine will have good performance in turning, grooving, threading and other processes.

Advantage of CNC Vertical turning center lathe machine:

1 The ball screw with better rigidity and high precision is preloaded .

2 Standard configures FANUC or SIEMENS control system, FANUC Control systems can be selected according to user`s requirement.

3 Through FEM, it developed whole machine bed structure with high rigidity.
Vertical Turning Lathe VTL Machine model:
C5112/C5116/C5118/C5120/C5123/C5125/C5126
C5225/C5232/C5240/C5250/C5263/ C5235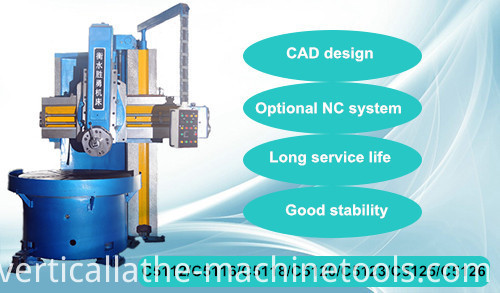 Technical specification of Vertical turning center lathe machine C5125
1 Table diameter 2300mm
2 Maximum turning diameter 2500mm
3 Maximum height of workpiece 1350mm
4 Maximum weight of workpiece 10 t
5 Speed change of table 2.5-80 r/min
6 Working table Step of rotation speed 16
7 Feed rates 0.8-86 mm/min
8 Step 12
9 Horizontal travel of tool post 1600mm
Vertical travel of tool post 915mm
10 Horizontal travel of side cutter bar 750mm
Vertical travel of side cutter bar 1100mm
11 Crossrail travel 850mm
12 Maximum section scale of tool bar 35×45mm
13 Power of main motor 45 kw
Revolutions 1470 r/min
14 Power of Feed motor 1.3/1.7 kw
Revolutions 940/1440 r/min
15 Machine weight 23 t
16 Overall dimensions(L×W×H) 3450×3430×4100 mm
Parts of Vertical Turning Lathe Machine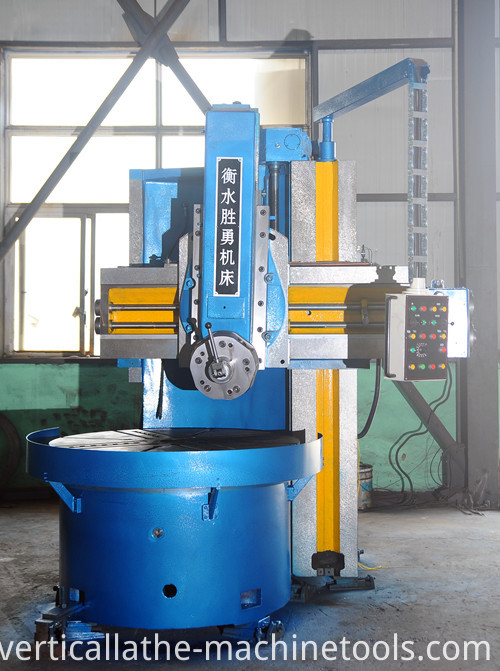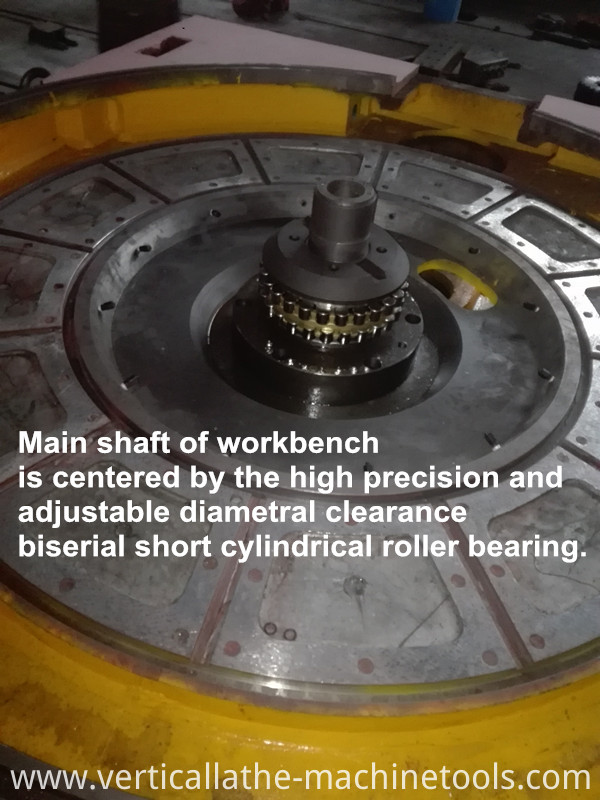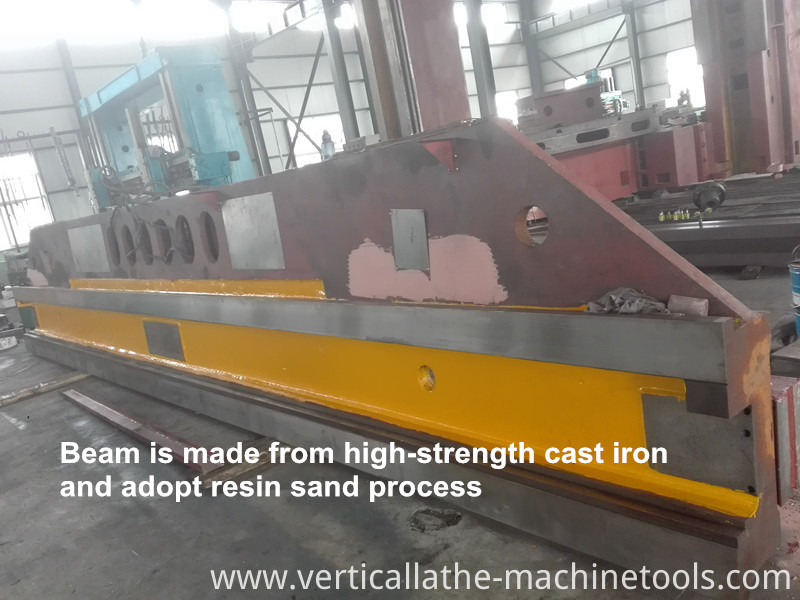 Recommend CNC Vertical Lathe Machine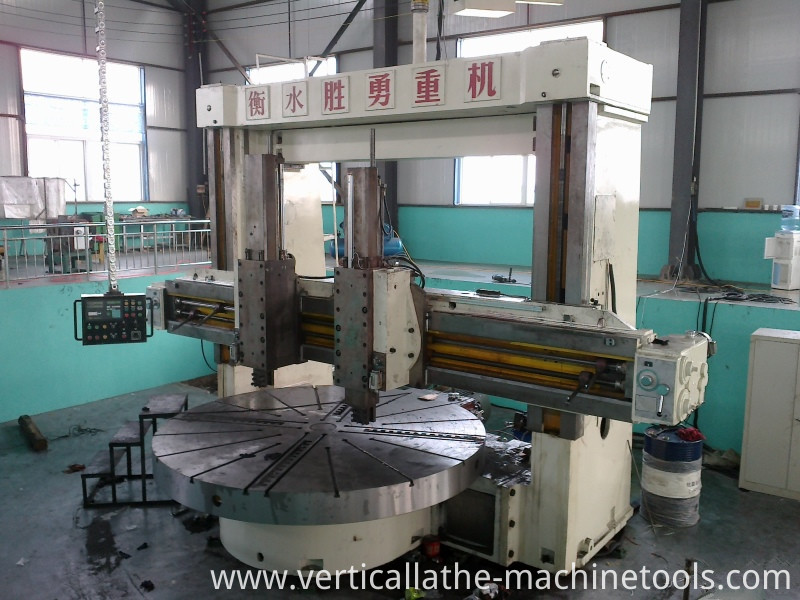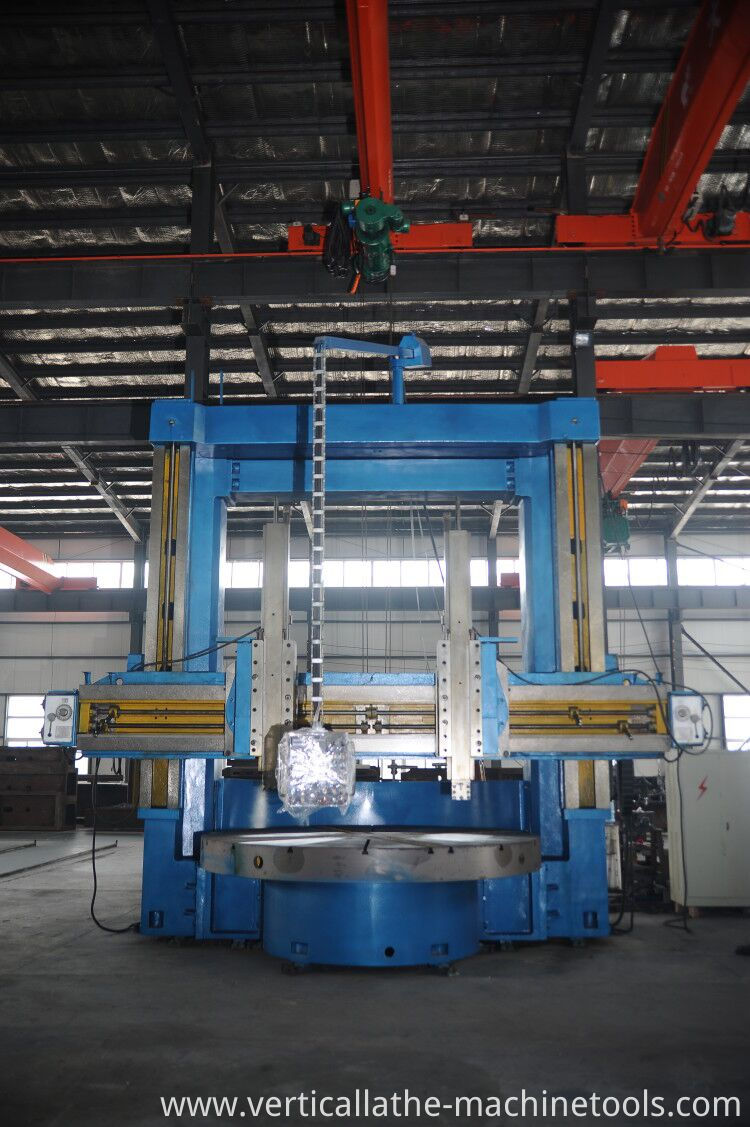 Product Categories : Vertical Turning Lathe VTL Machine