CNC VTL 2 axis for sale is a kind lathe of advanced equipment with good performance, wide range of technology and high production efficiency.Vertical Turning Lathe is developed on the basis of domestic and foreign advanced manufacturing technology,Vertical turning lathe can carry out latest national standards and the accuracy of our factory stiffness standards.Large VTL can meet the requirements of the strong cutting, heavy load, high dynamic and static accuracy.
CNC VTL Machine castings undergo rigorous artificial aging and vibration aging in order to ensure machine rigidity and stability.CNC VTL machine is fit for tire mold, rotary support, turbine impeller, flange and other disc-shaped parts processing.CNC VTL Lathes are suitable for cemented carbide tool and ceramic tool, etc. Large vtl can realize rough, semi-finishing and finishing for curved surface.
This series of Large vtl machine is mainly used in cutting tools and ceramic tool high-speed steel and hard alloy of ferrous and non-ferrous metal , non metal parts inside and outside cylindrical surface, conical surface, inner and outer end of the rough machining.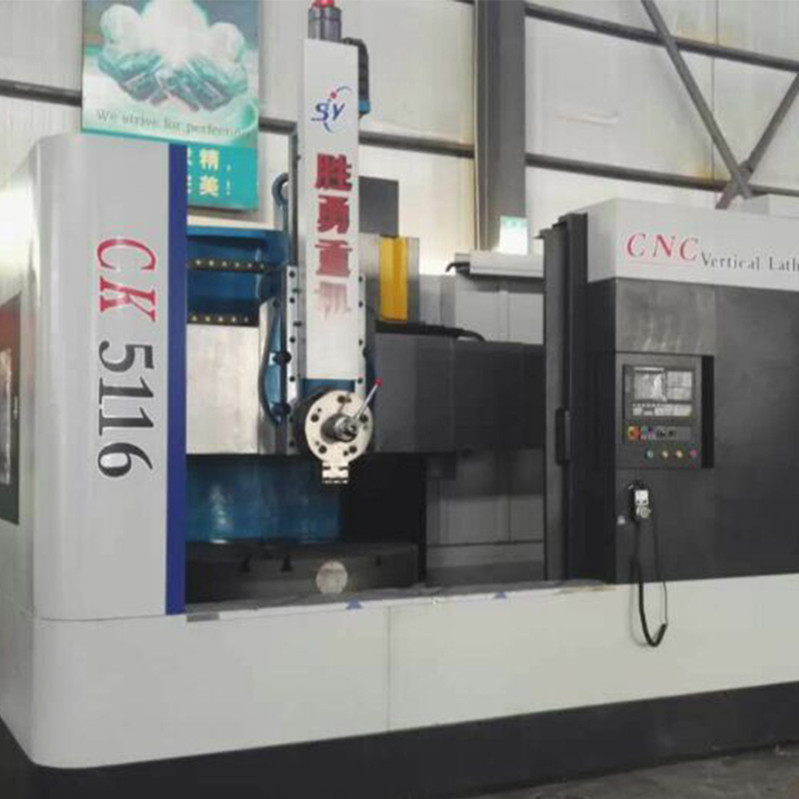 CNC VTL 2 AXIS FOR SALE CK5116 technical specification
1 Table diameter 1400 mm
2 Maximum turning diameter 1600 mm
3 Maximum height of workpiece 1000 mm
4 Maximum weight of workpiece 5 t
5 Speed change of table 5-160 r/min
6 Rotation speed of work table 16
7 Feed rates 0-1000 mm/min
8 Step stepless
9 Horizontal travel of tool post 915 mm
Vertical travel of tool post 800 mm
10 Horizontal travel of side cutter bar 630 mm
Vertical travel of side cutter bar 900 mm
11 Crossrail travel 650 mm
12 Maximum section scale of tool bar 30×40 mm
13 Power of main motor 22 kw
revolutions 1470 r/min
14 Power of Feed motor 1.3/1.7 kw
Revolutions 940/1440 r/min
15 Rapid travelling speed of tool post 2000 mm/min
16 Machine weight 12.5 t
17 Overall dimensions(L×W×H) 2800×2800×3800 mm
Recommend other CNC vtl 2 axis for sale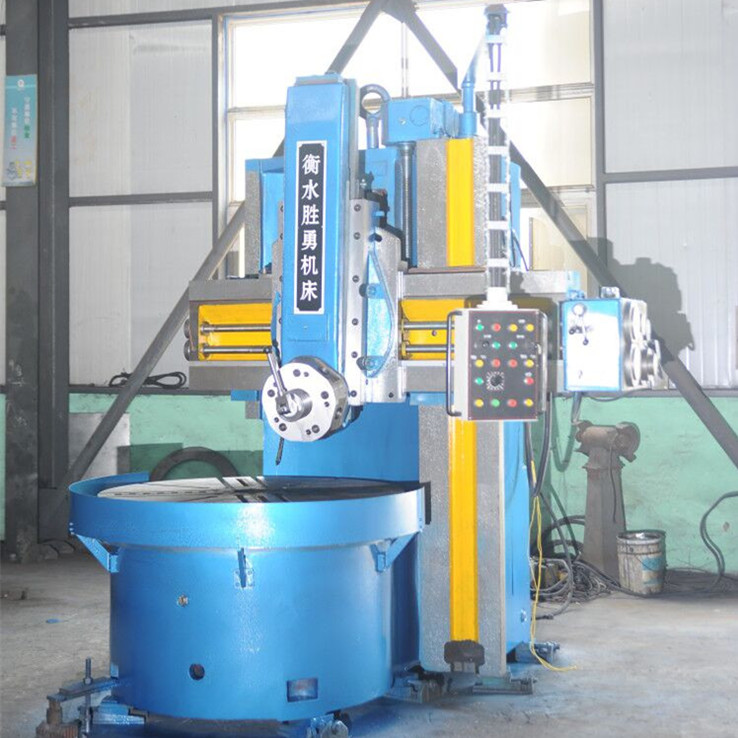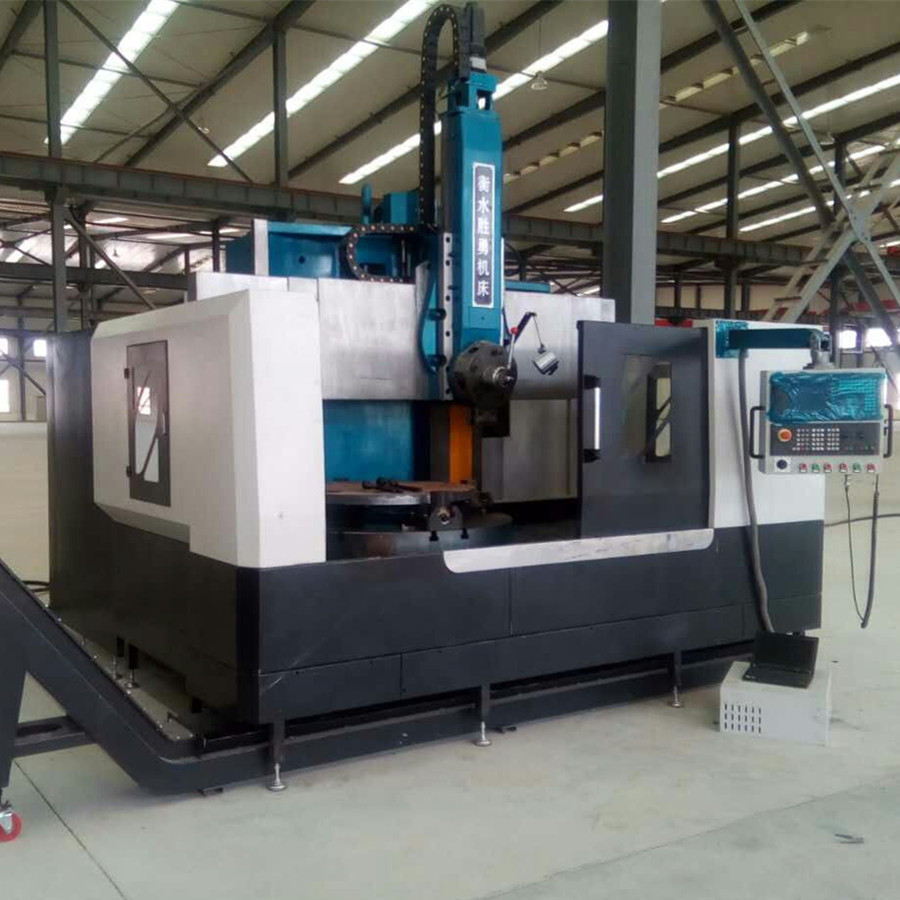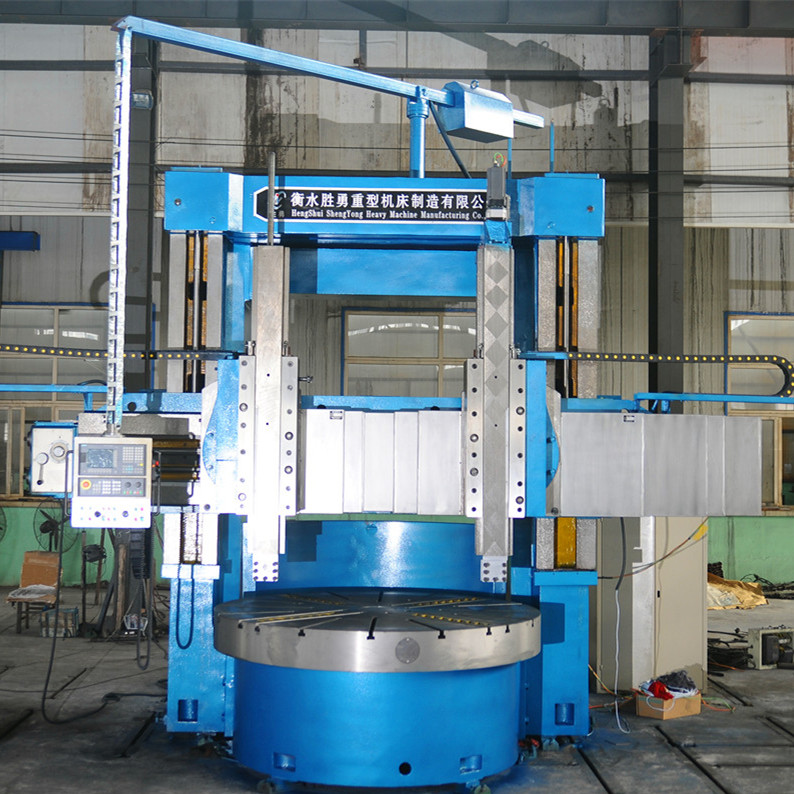 Product Categories : Vertical Turning Lathe VTL Machine