We can provide large vertical lathe service. Vertical Turning Lathe Machine has good processing properties in ferrous metals, non-ferrous metals and some non-metallic materials. CNC VTL Machines inherit the large load, high torque and high steel quality of the mechanical Vertical Turning Lathe machine.CNC VTL Lathes are inreasonable in structure, high rigidity, high efficiency.CNC VTL Machines adopt modular design technology and can meet the needs of different users.The cnc vtl lathe can realize two axis linkage, cutting cylindrical surface, cone surface, arc surface and its arbitrary turning composite surface.
The vtl machine tools rest is controlled by CNC system,not only for large torque cutting. Vtl machine tools can also achieve high-speed, high-precision machining.Main electrical components are imported or high-quality products with high reliability.
Main performance of cnc vtl lathe can turn a variety of materials with multiple steps, plate-shaped parts,short shaft parts, such as gear blanks, flange. Cnc vtl lathe is particular processing parts of the outer circle, inner hole and outer end of the rough, semi refined turning and finishing processes.
Vtl machine tools model:
C5112/C5116/C5118/C5120/C5123/C5125/C5126
C5225/C5232/C5240/C5250/C5263/ C5235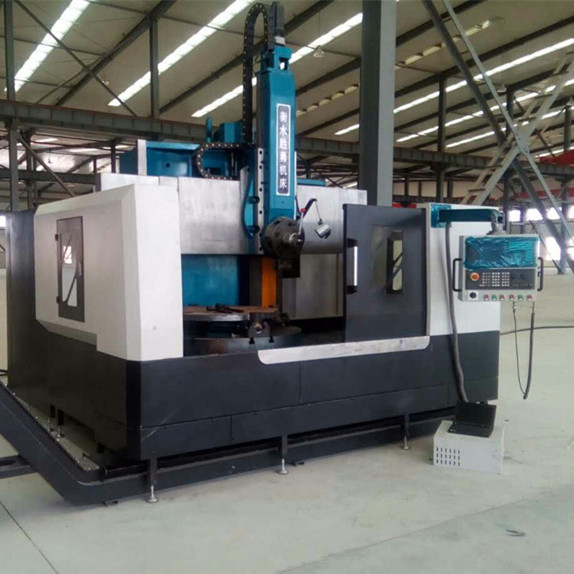 Technical specification of single column vtl machine tools C5126
1 Table diameter 2300mm
2 Maximum turning diameter 2600mm
3 Maximum Height of workpiece 1300mm
4 Maximum Weight of workpiece 10t
5 Speed range of table 2.5-80r/min
6 Working table Step of rotation speed 16
7 Range of feed rates 0.8-86 mm/min
8 Step 12
9 horizontal travel of vertical slide 1600 mm
Vertical travel of vertical slide 915 mm
10 Horizontal travel of side tool post 750 mm
Vertical travel of side tool post 900 mm
11 Crossrail travel 850 mm
12 Maximum size of tool bar section 35×45 mm
13 Power of main motor 37 kw
Rotating Speed 1470 r/min
14 Power of feed motor 1.3/1.7 kw
Rotating Speed 940/1440 r/min
15 Machine weight(Approx) 19.5 t
16 Overall dimensions(L ×W×H) 3450x3430x4100 mm
More photos of cnc vtl lathe machines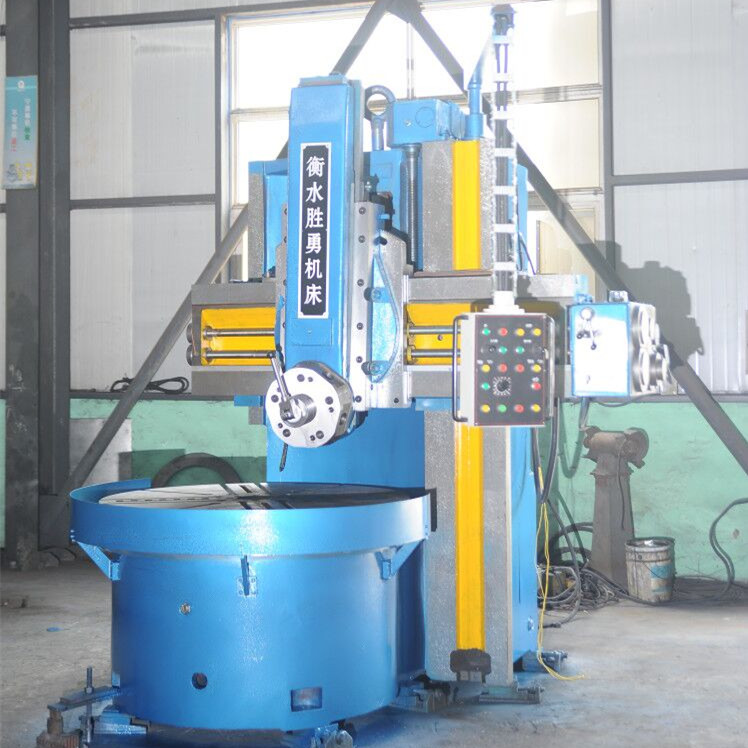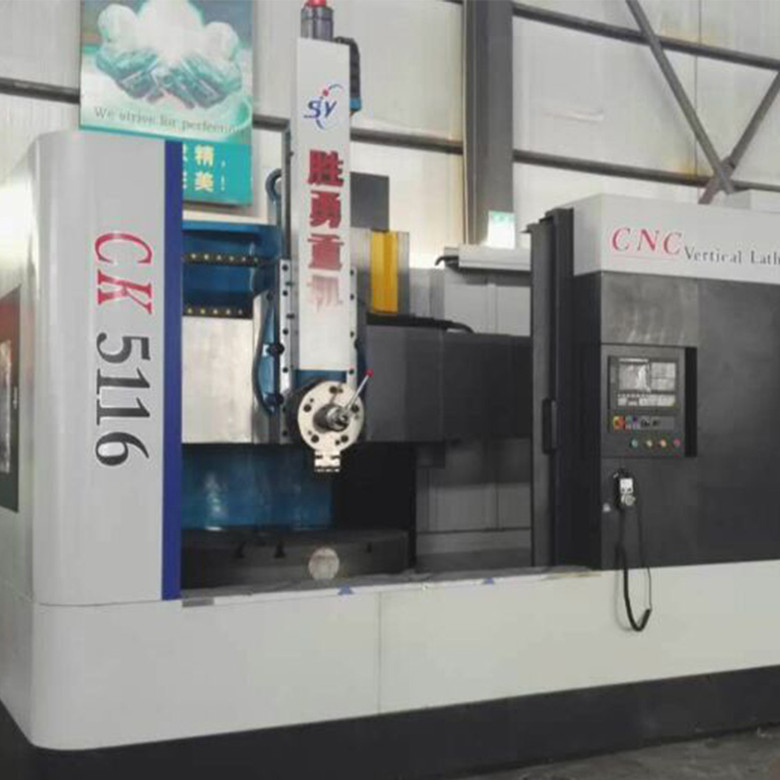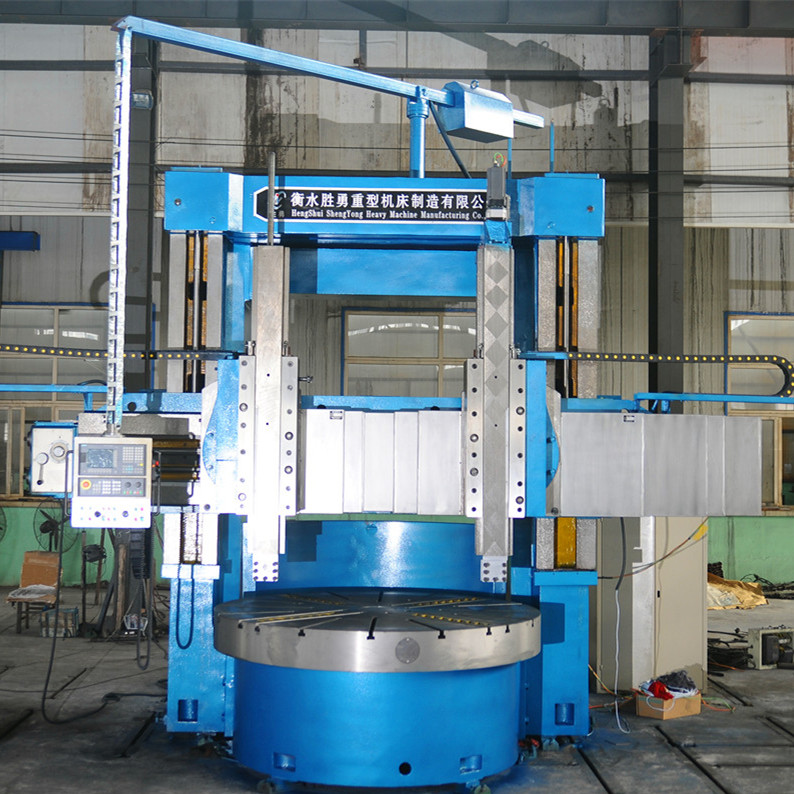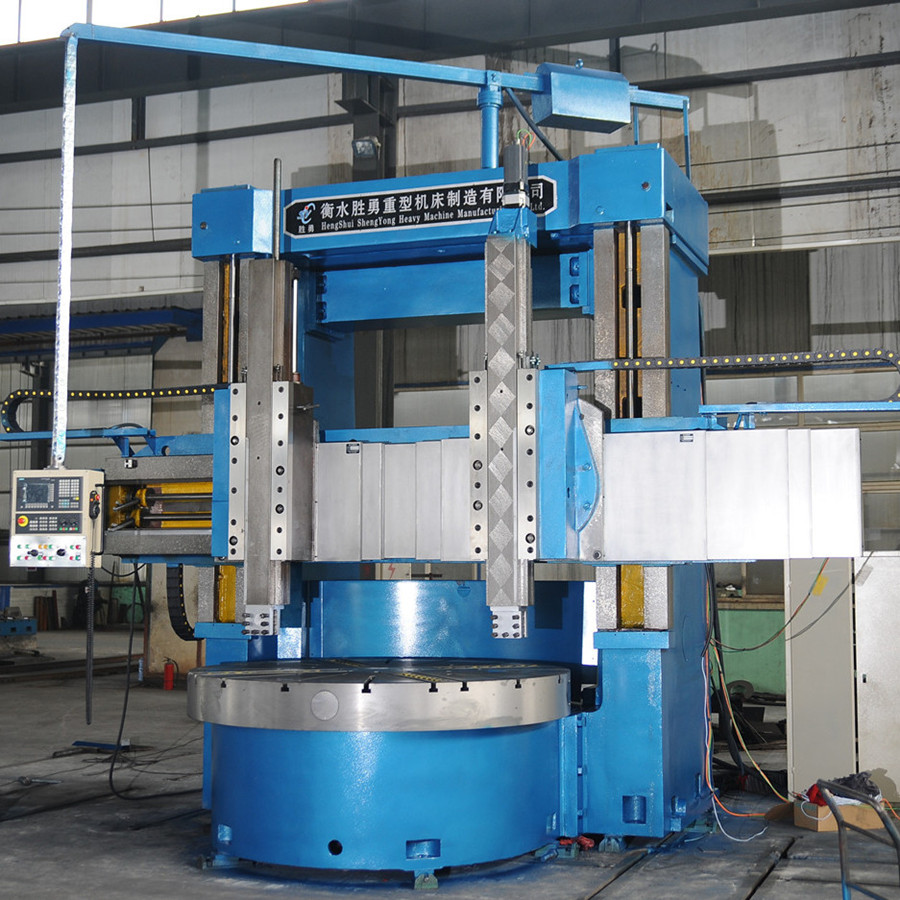 Product Categories : Vertical Turning Lathe VTL Machine