Vertical Turning Lathe Machine is a necessary machining tool in mechanical processing. Vertical Turning Lathe machine is mainly used to process large and heavy work pieces with large diameter and short length. The main feature of large Vertical Lathes is that its spindle is in a vertical position.
Vertical Turning Lathe Machine has vertical structure with good stability and aseismic performance.Vertical lathe process the mentioned functions: machining hole, cylindrical, conical and circular surfaces.This series of large vertical lathes are suitable for the rough and fine processing of the complex parts ,such as motor shell, the wheel, valve body, flange and pump body, etc.
Vertical lathe process main parts use the China and foreign famous brand like the CNC control system, main electric parts, main bearings, ball screw, main hydraulic parts etc.
The introduction of mature technology, reliable selection of imported fittings, and our advanced processing, testing ways, to ensure large vertical lathes has high machining accuracy, high rigidity, high reliability, and have a feature of rational layout, convenient operation, high automation degree etc. Vertical turning Lathe Machine is widely used for mechanical processing of metallurgical machinery, chemical machinery, power generation equipment, national defense and other industries.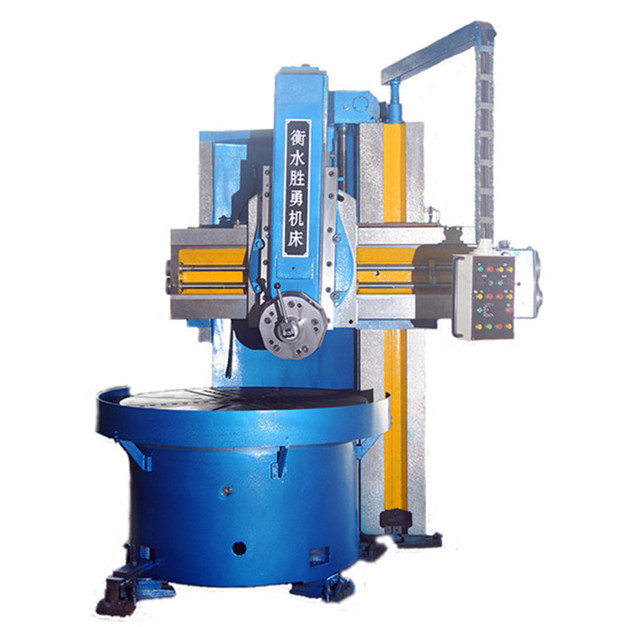 Technical specification of large vertical lathes process C5126
1 Table diameter 2300mm
2 Maximum turning diameter 2600mm
3 Maximum Height of workpiece 1300mm
4 Maximum Weight of workpiece 10t
5 Speed range of table 2.5-80r/min
6 Working table Step of rotation speed 16
7 Range of feed rates 0.8-86 mm/min
8 Step 12
9 horizontal travel of vertical slide 1600 mm
Vertical travel of vertical slide 915 mm
10 Horizontal travel of side tool post 750 mm
Vertical travel of side tool post 900 mm
11 Crossrail travel 850 mm
12 Maximum size of tool bar section 35×45 mm
13 Power of main motor 37 kw
Rotating Speed 1470 r/min
14 Power of feed motor 1.3/1.7 kw
Rotating Speed 940/1440 r/min
15 Machine weight(Approx) 19.5 t
16 Overall dimensions(L ×W×H) 3450x3430x4100 mm
Recommend single column and double column large vertical lathes in factory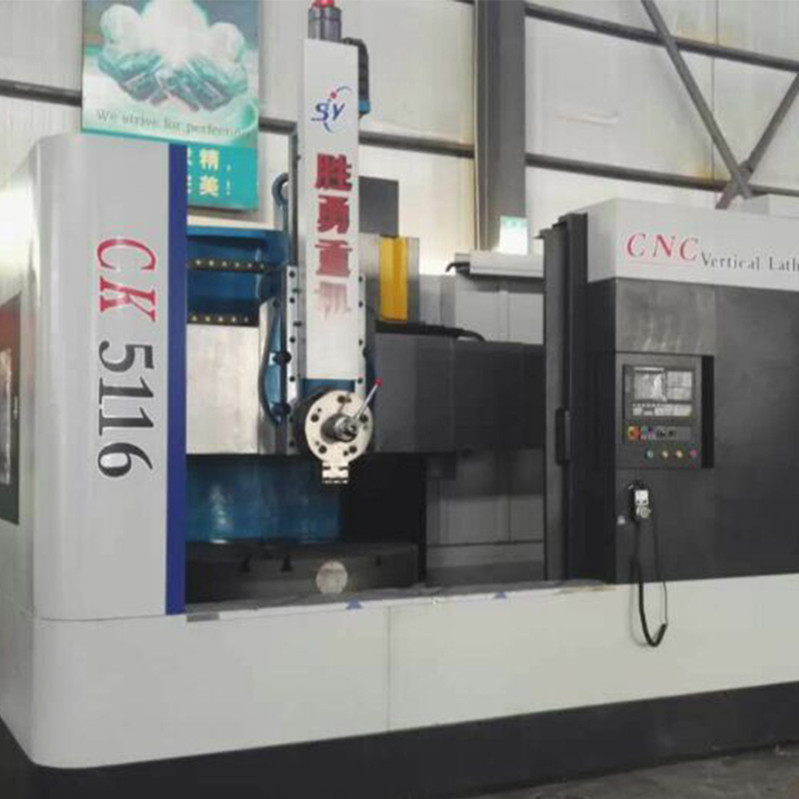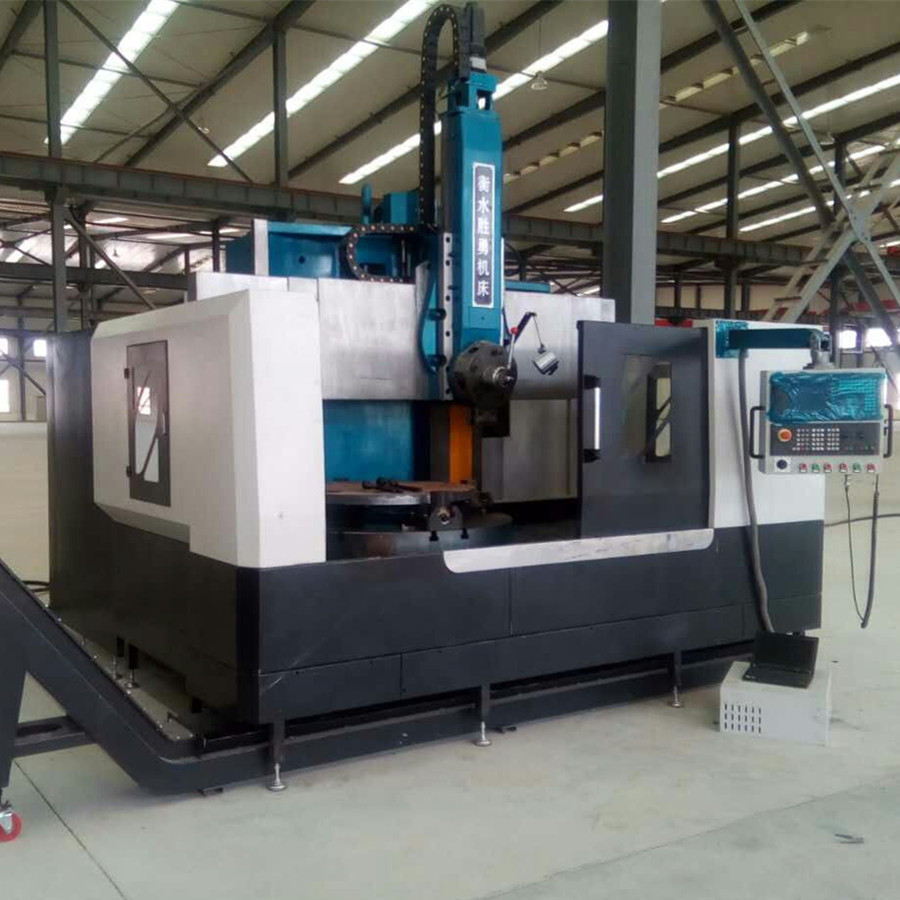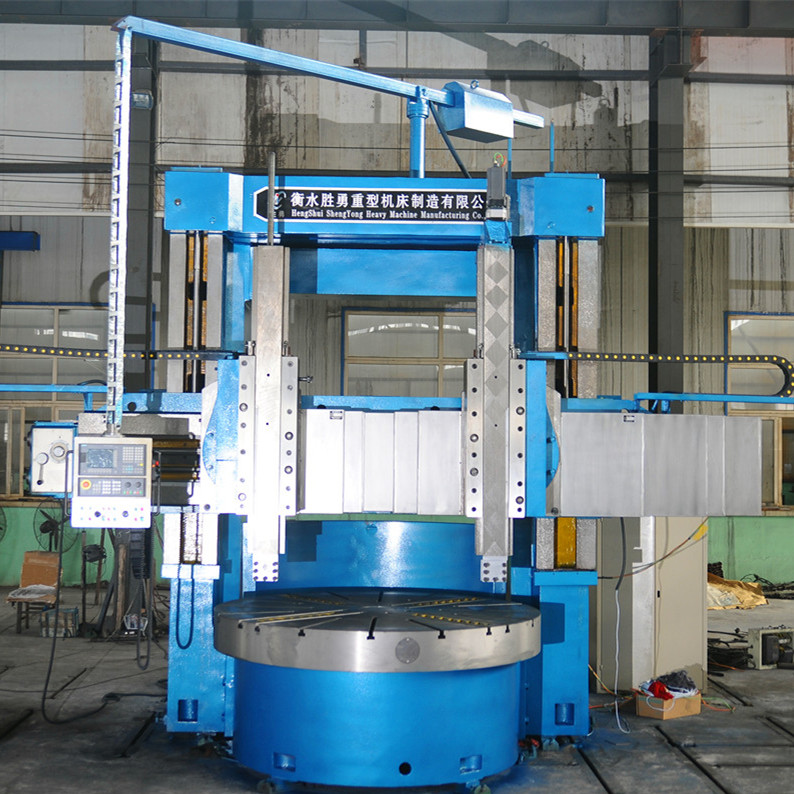 Product Categories : Vertical Turning Lathe VTL Machine