Manual
Vertical Turret Lathe
C5118 is applicable to a variety of small and medium sized ring, shell and flange parts,cylindrical surface, conical surface, the inner hole processing. you can turn a variety of threads, arcs, cones and rotary body inside and outside the surface on the industrial lathe.
Industrial
Vertical Lathes
has many structural features: the Industrial lathe worktable is a thermal symmetric structure. Main shaft of the worktable adopts high precision double row cylindrical roller bearing centering. Column is closed with the gantry frame.Through the finite element analysis and calculation, the structure size and the stress state are optimized. Industrial vertical lathes castings are made of high quality resin sand casting process. The castings are of high quality and durable after aging treatment.
Manual vertical turret lathe has the function of machining excircle, end face, cone surface and arc surface.Manual vertical turret lathe is particularly suitable for automotive drums, brake drum,disk and other parts of the rough finishing processing.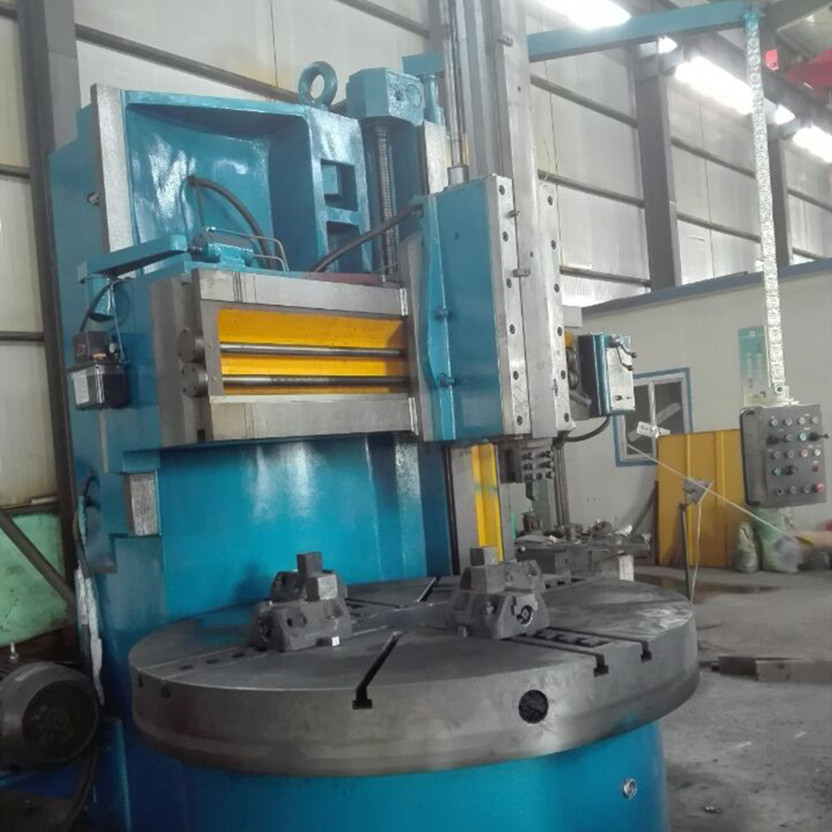 Technical parameters of Cheap and fine industrial vertical lathes C5118
1 Table diameter :1500mm
2 Maximum turning diameter:1800mm
3 Maximum height of workpiece:1200mm
4 Maximum weight of workpiece:5ton
5 Speed range of table:5-160 r/min
6 Step of table rotation :16
7 Range of feed rates:0.8-86 mm/min
8 Step:12
9 Horizontal travel of vertical slide:1000mm
Vertical travel of vertical slide:800mm
10 Horizontal travel of side tool head:600 mm
Vertical travel of side tool head:900mm
11 Beam travel:650mm
12 Maximum section size of tool shank :30×40mm
13 Power of main motor:30kw
Rotating Speed :1470r/min
14 Power of feed motor :1.3/1.7kw
Rotating Speed :940/1440 r/min
15 Machine weight:13.5ton
16 Overall dimensions(L ×W×H) :2900x2900x3800 mm
Cheap and fine industrial vertical lathes in factory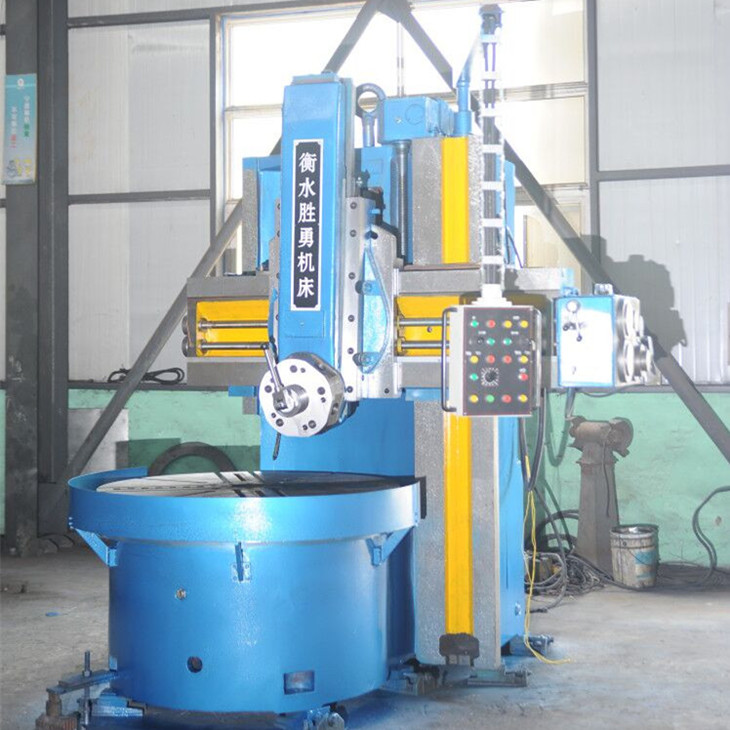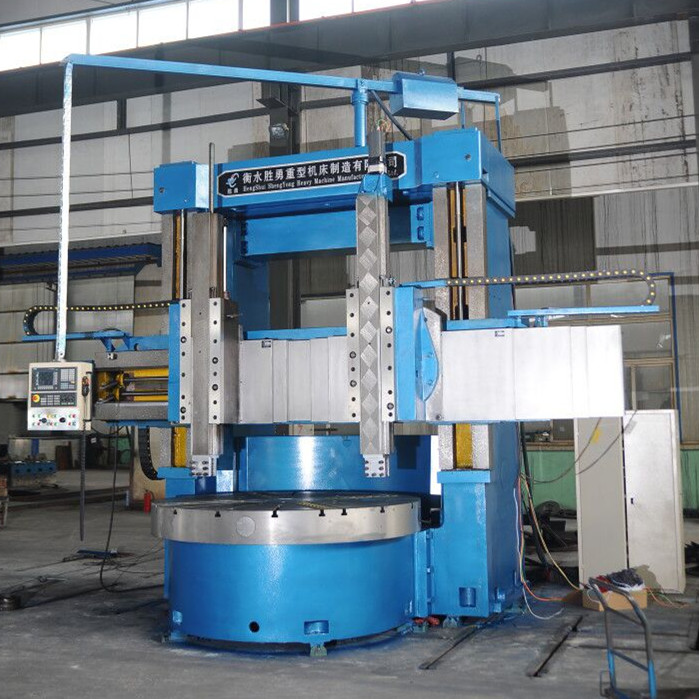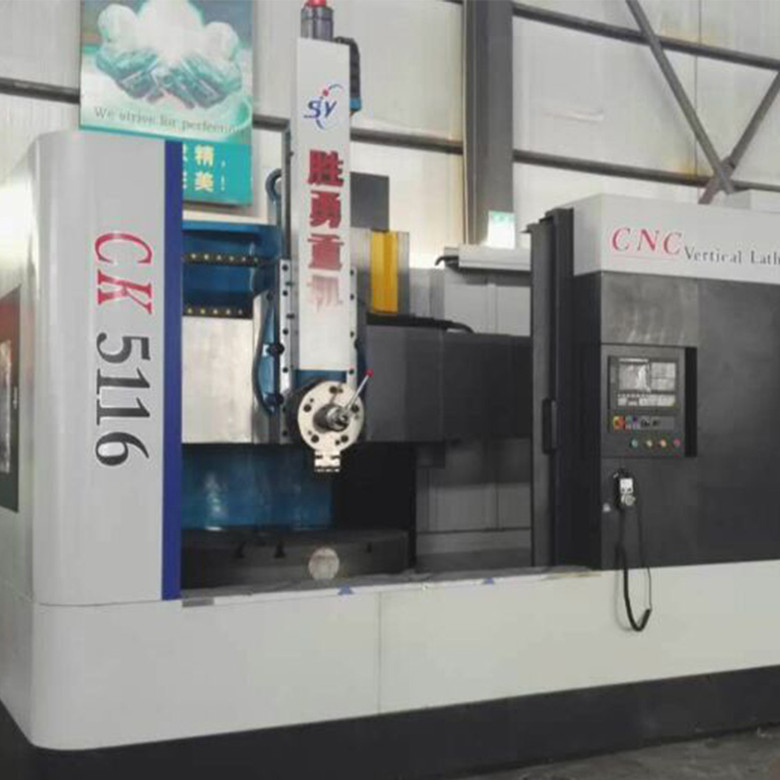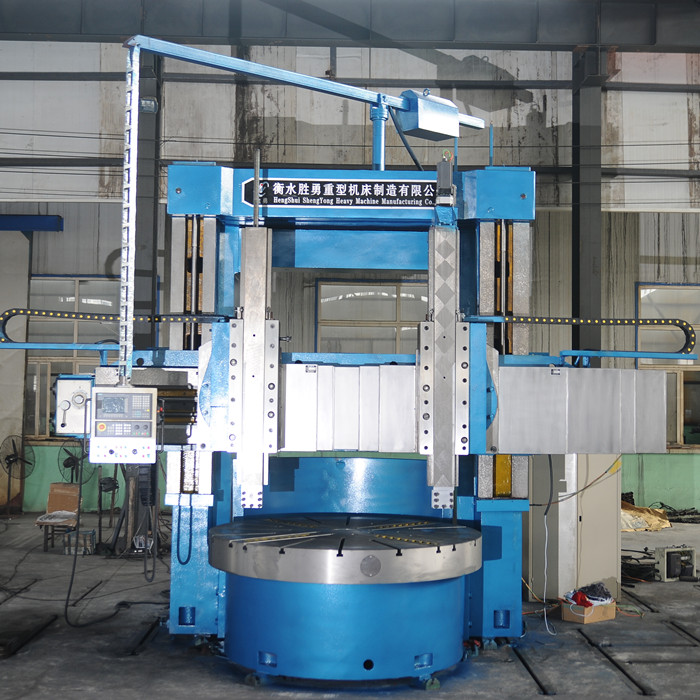 Product Categories : Vertical Turning Lathe VTL Machine