CNC Vertical Turret Lathe machine CK5125 is single column.The kind of Vertical Turret Lathes for sale, is suitable for high speed steel, cemented carbide, ferrous metal, nonferrous metal and some non-metallic materials.CNC Vertical Turret Lathe machine can process inside and outside the cylindrical surface, inside and outside the cone, end surface and grooving etc.
CNC vertical turret Lathe Machine structural features are as following:
1 The table is with bearing capacity and high rotation accuracy
2 Machine guide rail has been treated by frequency quenching ans is with strong earthquake resistance property and not easy to wear.
3 The machine electric appliance adopts PLC control, and the reliability is high.
4 The machine tool is in good appearance and convenient for operation and maintenance.
Single column VTL Machines for Sale model:
CK5112/CK5116/CK5118/CK5120/CK5123/CK5125/CK5126
Maximum turning diameter: 1250/1600/1800/2000/2300/2500mm
Maximum height of workpiece: 1000//1200/1300/1350 mm
Maximum weight of workpiece 3.2 / 5 / 6 / 8 / 10 t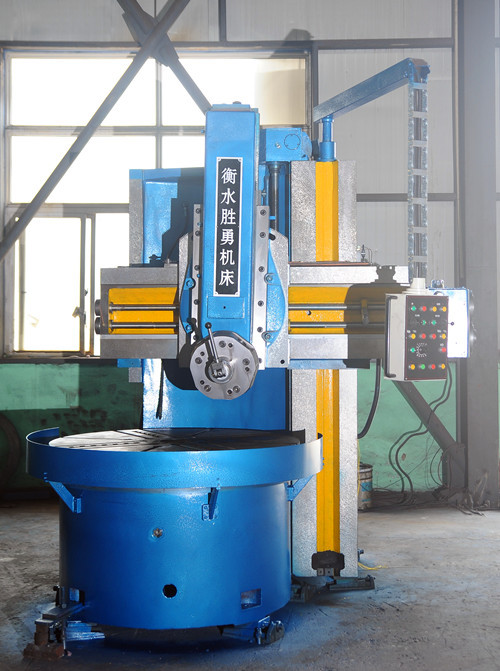 Technical specification of cnc vertical turret lathes for sale CK5125
1 Table diameter 2300 mm
2 Maximum turning diameter 2500 mm
3 Maximum height of workpiece 1350 mm
4 Maximum weight of workpiece 10 t
5 Speed change of table 2.5-80 r/min
6 Rotation speed of work table 16
7 Feed rates 0-1000 mm/min
8 Step stepless
9 Horizontal travel of tool post 1600 mm
Vertical travel of tool post 915 mm
10 Horizontal travel of side cutter bar 750 mm
Vertical travel of side cutter bar 1100 mm
11 Crossrail travel 850 mm
12 Maximum section scale of tool bar 35×45 mm
13 Power of main motor 45 kw
revolutions 1470r/min
14 Power of Feed motor 1.3/1.7 kw
Revolutions 940/1440 r/min
15 Rapid travelling speed of tool post 2000 mm/min
16 Machine weight 23 t
17 Overall dimensions(L×W×H) 3450×3430×4100 mm
Recommend more vertical turret lathes for sale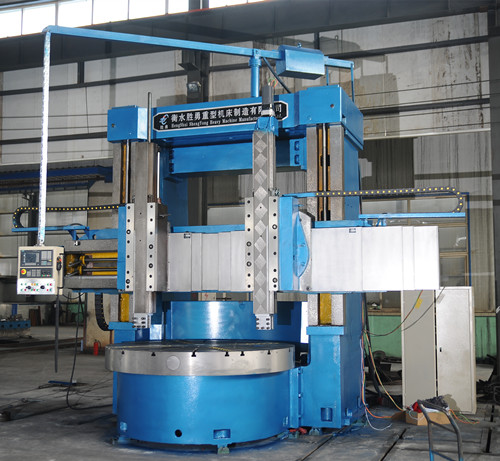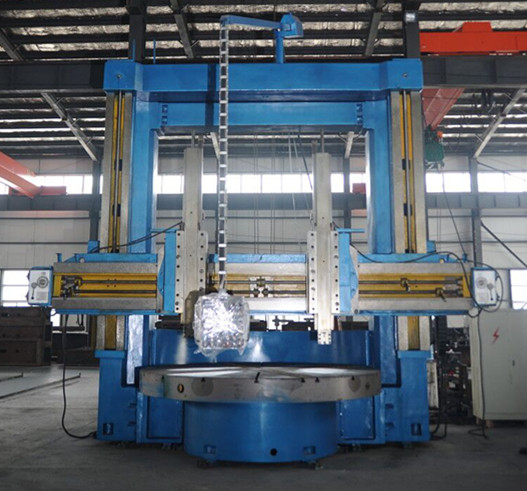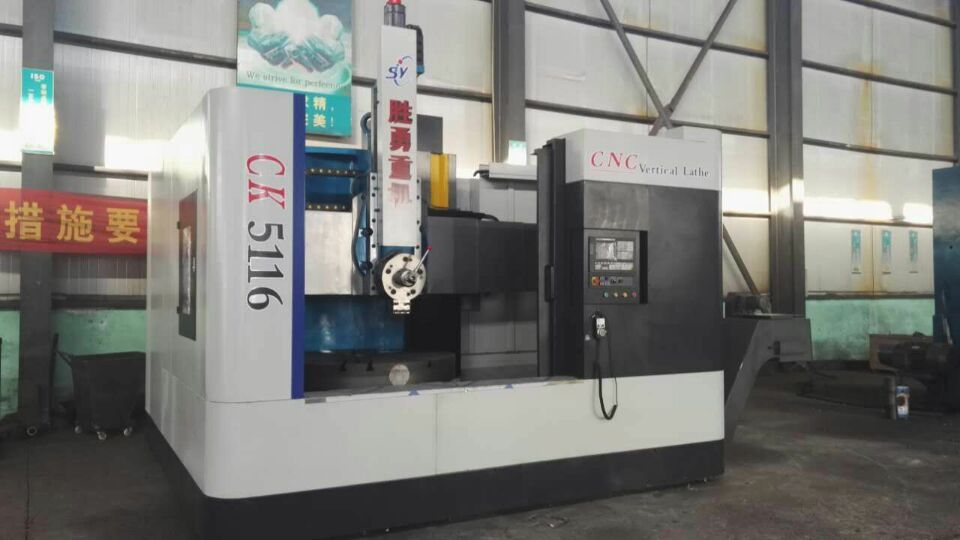 Product Categories : Vertical Turret Lathes