What is a CNC Vertical Turret Lathe ?Vertical Turret Lathe definition is a Lathe Machine that is mainly used for processing large diameter and short length heavy products.Vertical turret lathe is mainly fit for workpiece that is not easy clamped in the horizontal lathe.
Vertical turret lathe description is suitable for hard and fine machining of metal and some non-metal parts. Vertical turret lathe has a wide processing range in the internal and external cylindrical surface, conical surface, cutting groove, and revolving curved surface.
Vertical turret lathe cnc type can meet the usual machining of inner circle, outer circle, cone, kinds of thread and surface.
Cnc Vertical Lathe can meet the rough and fine processing of castings and forgings of kinds of superalloy, titanium alloy, stainless steel, cast iron, cast steel and so on. Cnc vertical lathe is mainly used for a variety of shell, disc and other complex parts of the rotating variety.
Vertical turret lathe description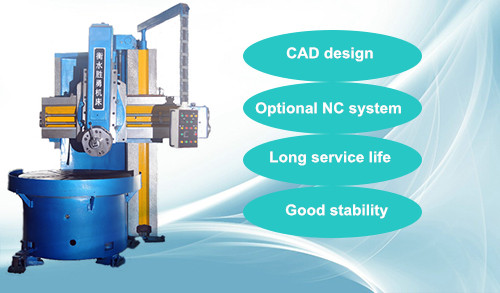 Technical specification of Vertical turret lathe VTL cnc CK5126
1 Table diameter 2300mm
2 Maximum turning diameter 2600mm
3 Maximum Height of workpiece 1300mm
4 Maximum Weight of workpiece 10 t
5 Speed range of table 2.5-80 r/min
6 rotation speed of work table 16
7 Range of feed rates 0-1000 mm/min
8 Step stepless
9 horizontal travel of vertical slide 1600 mm
Vertical travel of vertical slide 915 mm
10 Horizontal travel of side tool post 750 mm
Vertical travel of side tool post 900 mm
11 Crossrail travel 850 mm
12 Maximum size of tool bar section 35×45 mm
13 Power of main motor 37 kw
Rotating Speed 1470r/min
14 Power of feed motor 1.3/1.7 kw
Rotating Speed 940/1440 r/min
15 Rapid travelling speed of tool post 2000 mm/min
16 Machine weight(Approx) 19.5 t
17 Overall dimensions(L ×W×H) 3450x3430x4100mm
Photo of Vertical turret lathe description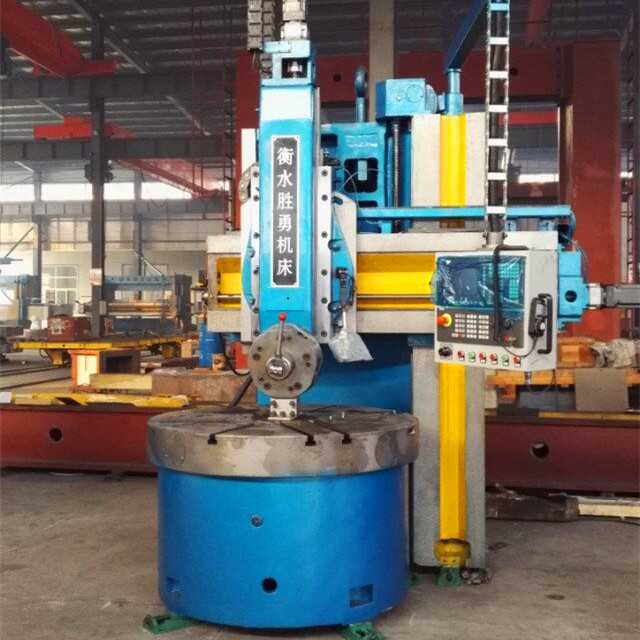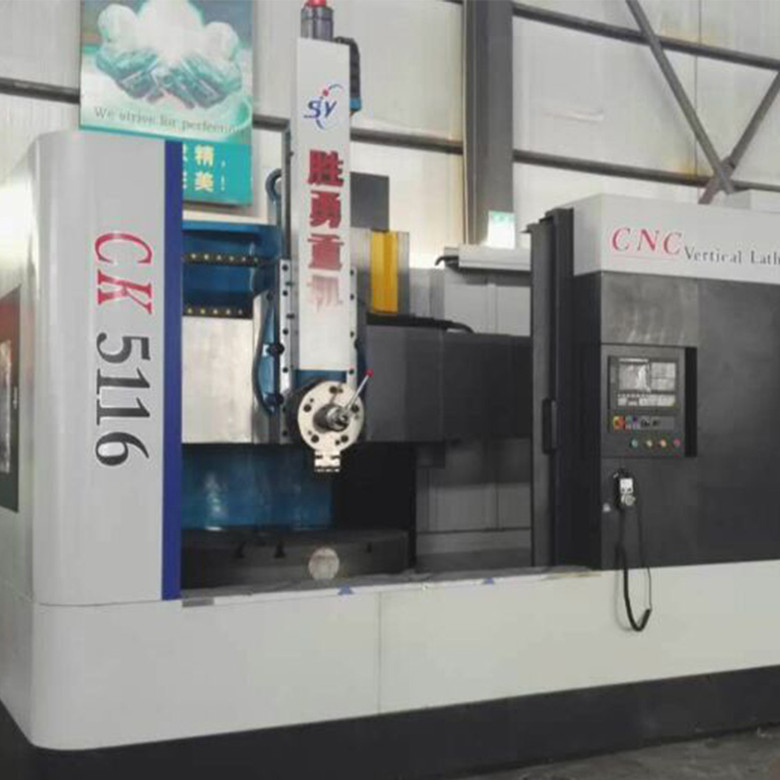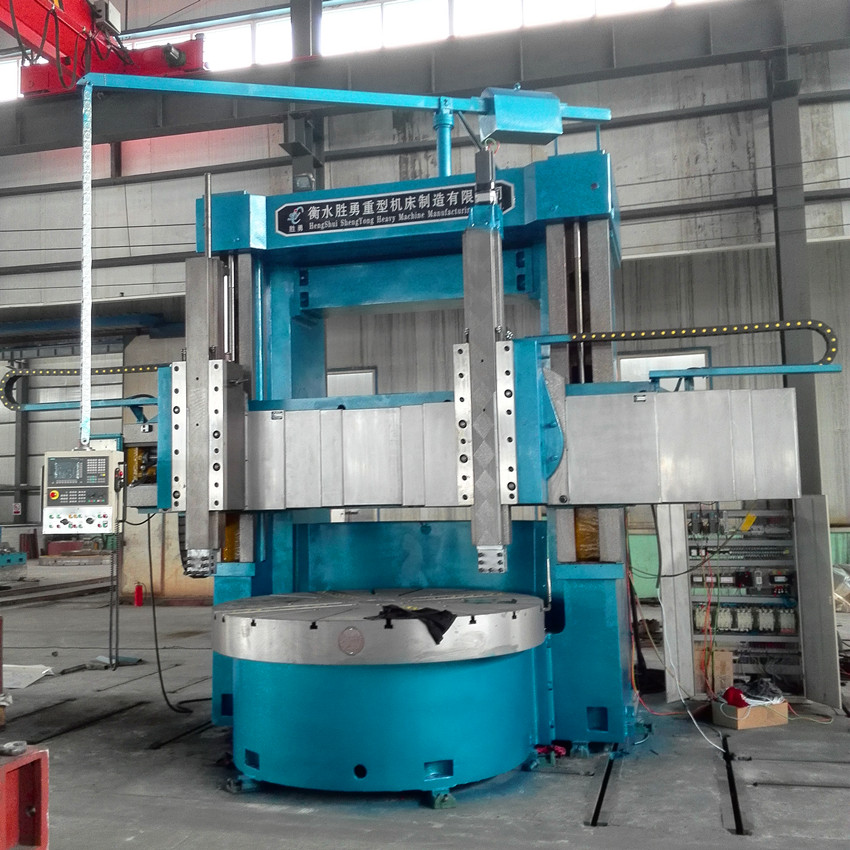 Product Categories : Vertical Turret Lathes